States #40, and 41: Utah and Colorado.
In a world brimming with natural marvels and culinary delights, there are few places that capture both with the same enchanting intensity as Utah and Colorado. As we embarked on a journey from Sedona, our hearts brimming with anticipation, we knew we were about to experience the fusion of nature's grandeur and mouthwatering gastronomy that only these states could offer.
Our first stop was the awe-inspiring Grand Canyon, a confirmation of the earth's unfathomable beauty carved over eons.
The magnificence of the canyon left us speechless, and as we continued our voyage towards Page, a breathtaking adventure awaited. Hiking to Horseshoe Bend, we were met with the union of towering red cliffs and the meandering Colorado River – an artistic masterpiece painted by the hands of nature. We also toured the Wupatki National Monument, before stopping at the huge Grand Canyon Brewery and Distillery for dinner.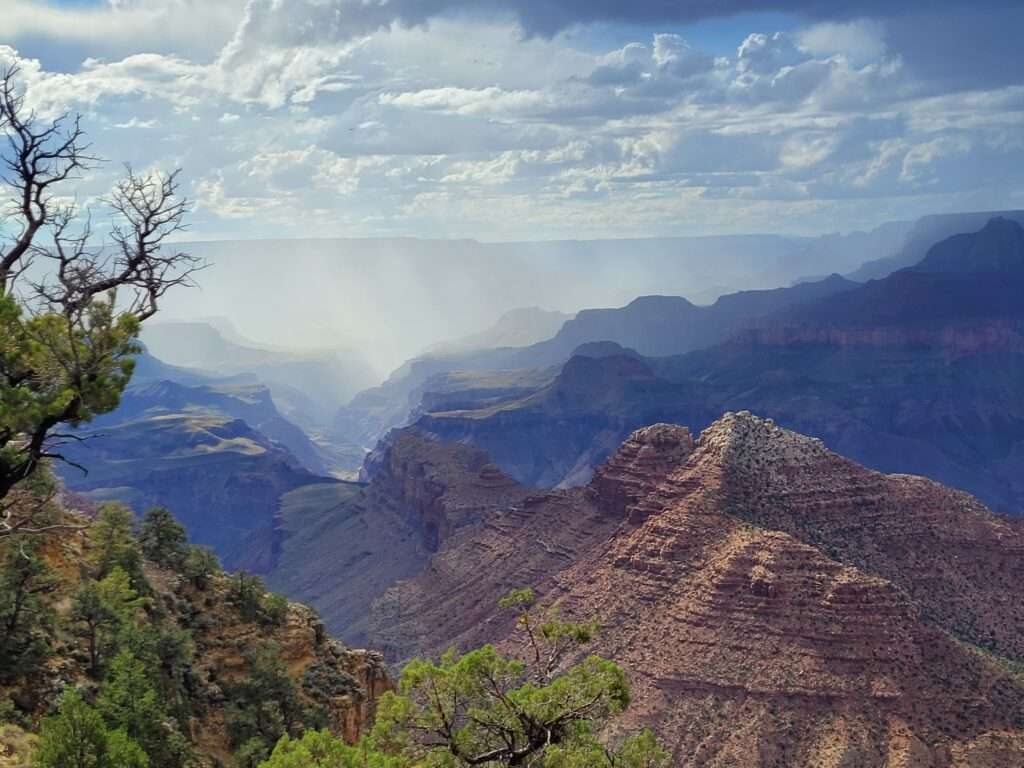 From the red-hued landscapes of Arizona, our path led us to Mesa Verde National Park, where Cliff Palace welcomed us with open arms. Rainy skies added a mystical touch to our hike as we explored the ancient village with its multitude of rooms and kivas, a poignant reminder of the ancestral Puebloans' intricate connection to the land.
Venturing onwards, we found ourselves at a charming off-grid haven in Monticello – a small hippie commune that beckoned us to embrace simplicity and harmony with the environment. It was a true testament to the sustainable way of living that aligns perfectly with the landscapes we had been admiring, as we camped in a small trailer, bearing witness to a starry night with the Milky Way full of shooting stars.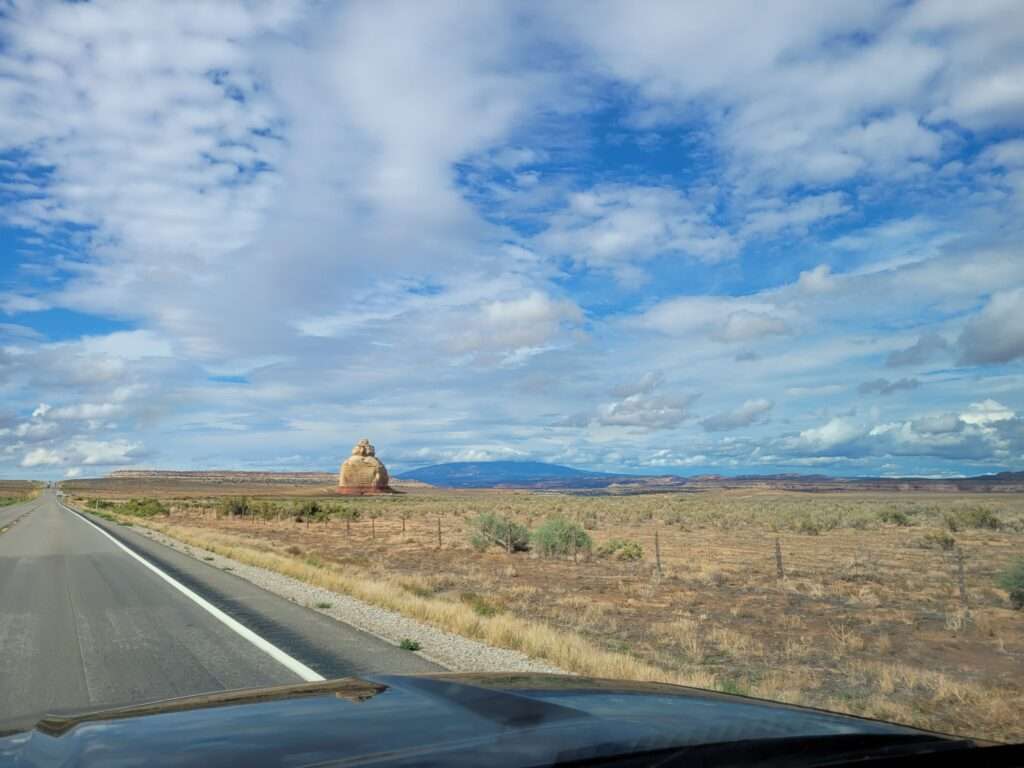 Moab, Utah, with its iconic landscapes, welcomed us next, inviting us through Rattlesnake Canyon to explore Canyonlands National Park and Arches National Park. The sight of over 2,000 natural arches amidst the desert's sprawling canvas was nothing short of breathtaking. Each arch felt like a triumph of nature's artistry, a masterpiece sculpted over time.
Our journey took us next to Grand Junction, Colorado, where Amanda delivered a poignant message at a drug awareness event at the local university, connecting the threads of human experiences and community. Amidst our exploration, we discovered the Sunset Crater Volcano National Monument Park, a place where the forces of nature were laid bare through the Bonito Lava Flow. The raw power and beauty of nature left us humbled and awe-struck.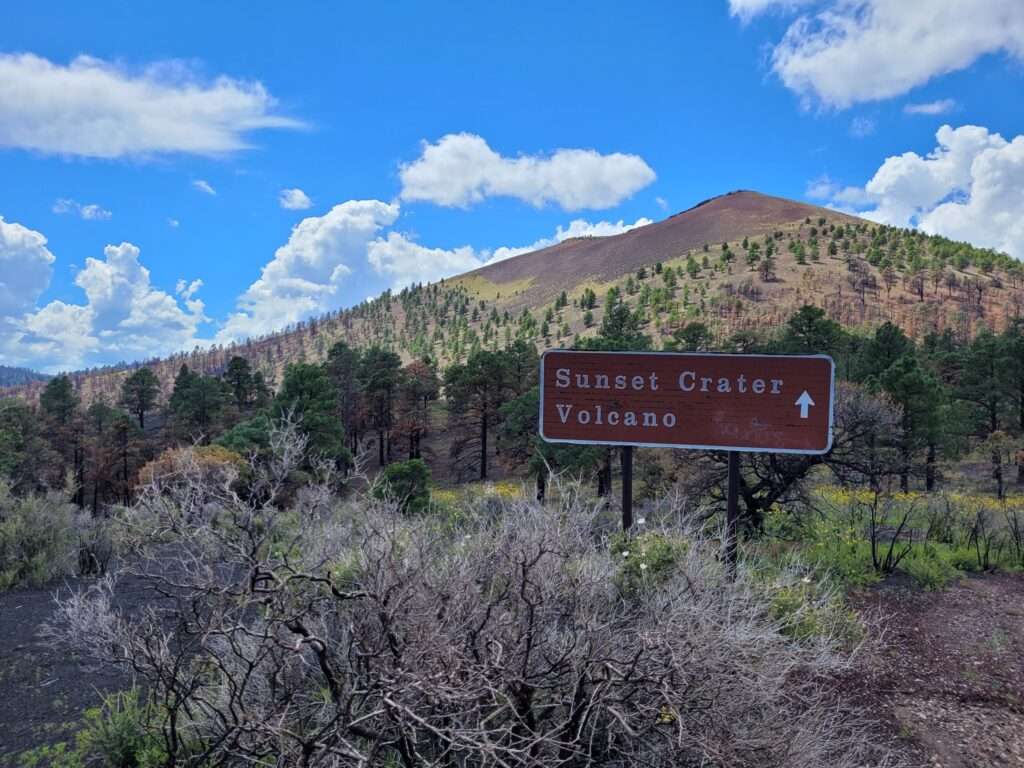 As we wandered through Grand Junction's vibrant streets, our taste buds danced in excitement at the prospect of local culinary delights. The Goat and Clover restaurant unveiled the Olathe sweet elote – a dish that harmonized the flavors of the earth with the creativity of culinary artistry. The fusion of dynamite-grilled corn, Huitlacoche aioli, and local herbs painted a vivid picture of nature's bounty on a plate.
Taco Party, a fun and vibrant eatery, introduced us to a medley of taco flavors that honored tradition while embracing modern twists. We tried a sampling of unique tacos including: pork belly al pastor (with melon, onion escabeche, adobo aioli, salsa seca, and chives), hot fried chicken (with escabeche, cabbage, crema mayo, and habanero vinegar), rockfish tempura (with cucumber fennel slaw, pickled Fresno's, onion, queso fresco, herbs, and avocado aioli), and crispy cauliflower (with mole verde, queso fresco, sage honey, chives, and salsa macha). Each bite was an exploration of taste and texture that mirrored our journey through the region's diverse landscapes.
The Fiesty Pint, a hidden gem, became a delightful surprise. We were unaware that this spot had been showcased by Guy Fieri on Diners Drive-ins and Dives. The owner suggested I try what Guy had: the Prime Dip: hand-cut prime rib, melted Swiss, sautéed onions and mushrooms with a horseradish aioli on a toasted hoagie bun and a bowl of au jus. All of these fabulous dishes made us realize that food could be as awe-inspiring as nature itself.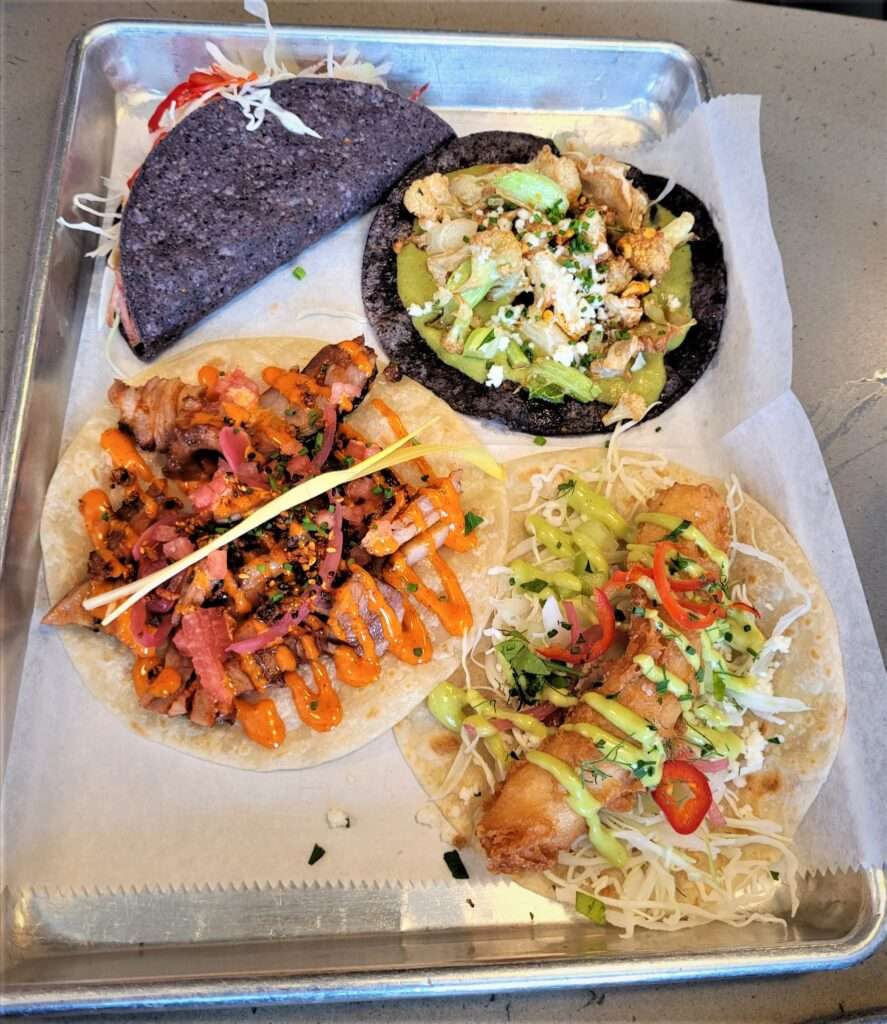 Our gastronomic adventures continued at Rockslide, a local brewery, where the marriage of barbecued burnt ends, crispy onion strings, and cheesy cavatappi pasta created a harmonious dish that resonated with the rugged spirit of Colorado. And for dessert, the xangos – cheesecake wrapped in a flour tortilla, deep-fried, and adorned with cinnamon sugar – were a delectable ode to indulgence.
One very early magical morning, arising before daylight and driving out of town, we drove along Rim Rock Drive to embrace the sunrise at the Colorado National Monument, a geological wonder that stood in silent reverence to nature's majesty. As the sun cast its golden embrace over the landscape, we felt a deep connection to the world around us, a sense of oneness that only nature can inspire, as we were the only humans around for miles.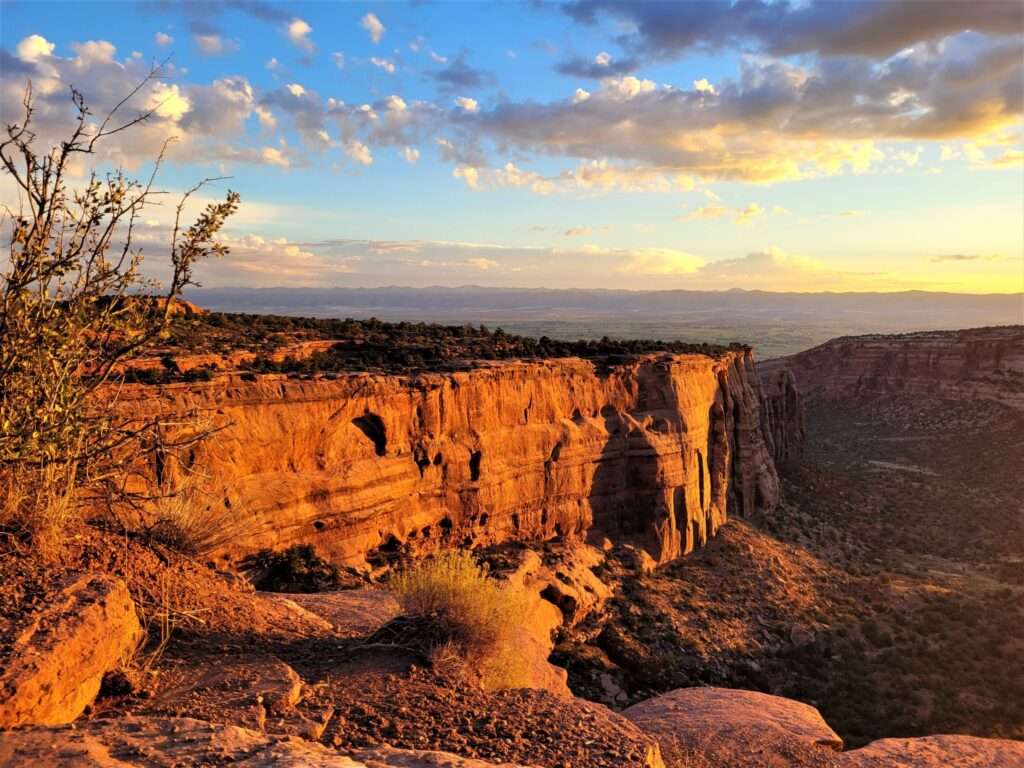 Utah and Colorado had gifted us yet another part of this journey of a lifetime, where we witnessed the grandeur of canyons and arches, felt the ancient whispers of ancestral villages, and savored the diverse tapestry of flavors woven by passionate chefs. In every bite, in every vista, nature and culinary artistry united, painting a vivid picture of a world where beauty, wonder, and taste converge in a symphony of sensory delight.
Scroll down below the comment section (leave a comment if you like), to read the next post and discover the next adventure…