Welcome to my blog, where I document my lifelong quest to explore at least 100 countries around the world and join me as I share tales of my international adventures, from the early days of my military travels to unforgettable moments I've experienced around the world. While childhood trips to Mexico and Canada planted the seeds of travel within me, it was my first international expedition to Panama that truly ignited my passion for global exploration.
My first international trip outside of North America took me to the breathtaking country of Panama and its untamed beauty. As a member of the Infantry, I had the awesome opportunity to become certified as a Jungle Expert, immersing myself in the lush rainforests and vibrant wildlife. The jungles, teeming with exotic wildlife, served as a backdrop for my training. As I honed my survival skills and navigated through dense foliage, I was captivated by the country's untamed beauty and vowed to uncover more of the world's hidden gems. The experience had ignited my wanderlust and set the stage for my future travels.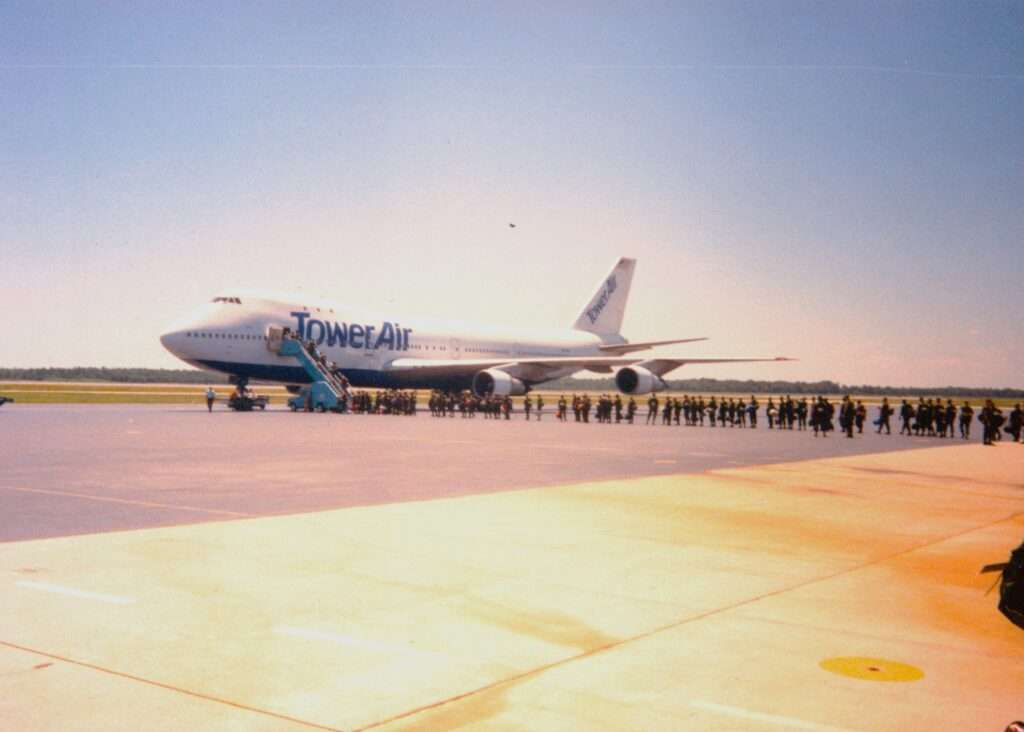 Years later, I embarked on a romantic journey with my beloved Sweet Pea to the enchanting island of Jamaica. Our honeymoon at the Sandals Resort in Ocho Rios was a dream come true. We basked in the sun-kissed beaches, relished in the vibrant local culture, and created memories that would last a lifetime.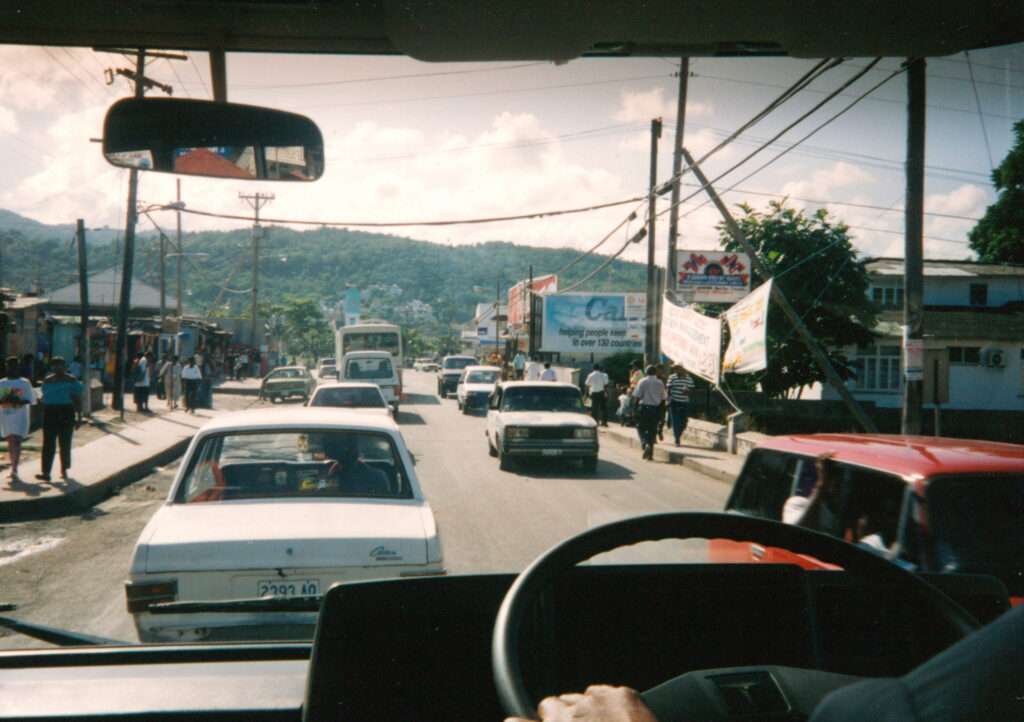 During my career, I won a prestigious award which included a week-long trip to Puerto Rico for "training". While there were some classes, we stayed at Condado Plaza Hotel, overlooking the ocean, with a 24-hour casino in San Juan. We rented jeeps, went to beaches, and enjoyed our time in sunny Puerto Rico back in the days when I would rather eat cheese than say it, so no pictures were taken. While technically not an international trip since PR is part of the US, it was a unique experience on a tropical island.
One year during our life together in Virginia, my wife and I embarked on a remarkable journey aboard Royal Caribbean's Majesty of the Seas. Our journey began with a flight to Miami, where we planned to spend a day and a night before boarding the cruise ship. Upon landing, we headed to the airport rental car facility to pick up a rental vehicle to get to our hotel and explore the city a bit. In those days there was no Uber, and cell phones and e-tickets were not as ubiquitous, so we carried all our essentials, including tickets, cash, camera, and passports, in a single backpack.
After our 24 hour stay in Miami, we eagerly waited on the bustling sidewalk in front of the hotel, anticipating the valet to fetch our rental car. When the valet finally arrived, we loaded our belongings into the vehicle and set off on the thirty-minute drive to the airport car return. Having never been on a cruise, and not realizing it was a constant all-you-can-eat food-fest and recalling that our assigned dining time onboard the ship was not until 8PM, we decided to stop by a fast-food drive-through and order some food. It was at the drive-through window that reality struck. I reached for my wallet, only to realize that it was securely tucked away in the backpack, along with all our valuable belongings. Panic ensued, and I quickly parked the car and hurried to the trunk, hoping against hope that the backpack would miraculously be there. Alas, it wasn't. We had left it on the busy sidewalk miles away, right in front of the hotel.
In a frenzy, we raced back to the hotel, desperately hoping that our backpack, with its precious contents, had not fallen into the wrong hands. To our amazement, there it sat, untouched, as people walked back and forth obliviously. The relief washed over us, and we collected our backpack, grateful to have averted a potential crisis.
With the near disaster behind us, we boarded the Majesty of the Seas and set sail for a luxurious Caribbean getaway. The cruise ship offered a multitude of entertainment options, including comedy and variety shows that had us in fits of laughter. During our journey, I decided to capture the beauty of the Caribbean by purchasing a disposable underwater camera. While snorkeling, I snapped photos of vibrant tropical fish, explored submerged plane wreckage, encountered graceful stingrays, and even spotted a medium-sized brown shark.
Our adventure extended beyond the confines of the cruise ship as we disembarked in Key West and The Bahamas. In Key West, we immersed ourselves in the vibrant culture and laid-back atmosphere of the island. The Bahamas treated us to the enchanting Atlantis resort, which was widely renowned at the time. We strolled through the resort's grounds, indulged in an exquisite "underwater" meal beneath a giant aquarium, and relished every moment of our Caribbean escape.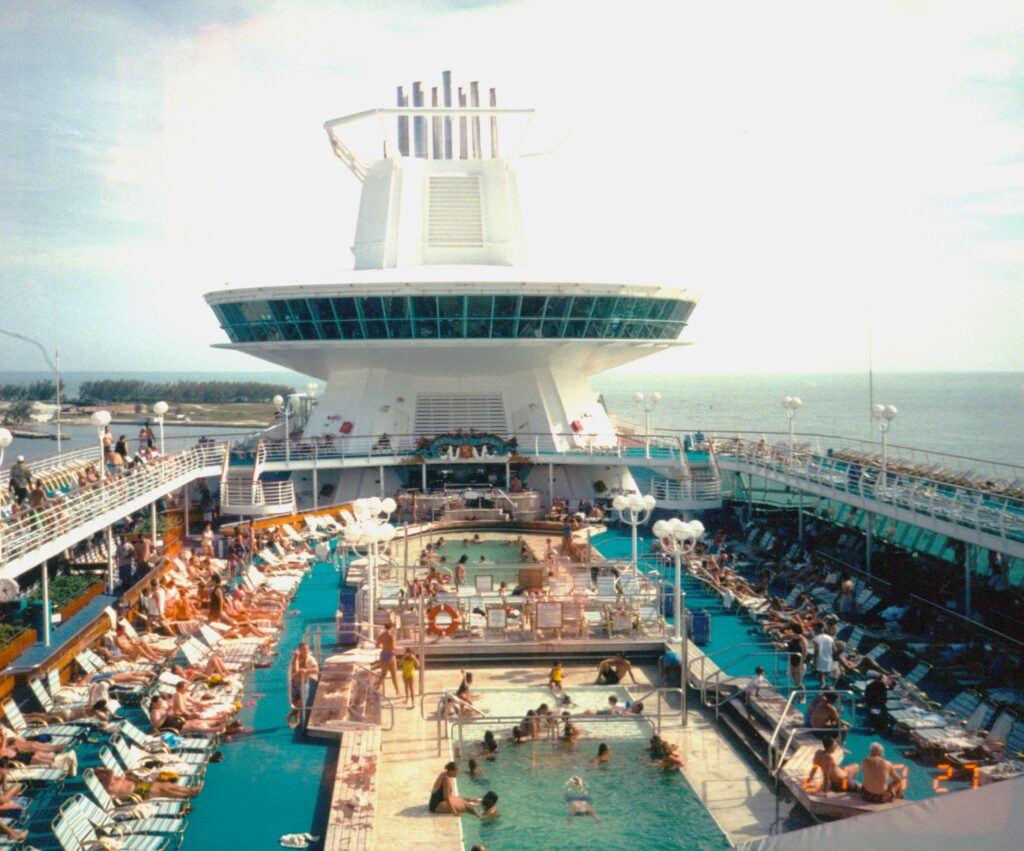 Fast forward over a decade, and my travels took a different turn as I embarked on multiple assignments to Tajikistan. As part of a small team of dedicated servicemen, our mission was to train American allies in this fascinating Central Asian country. The journey to Tajikistan involved traversing through Munich and Istanbul before arriving in the vibrant city of Dushanbe.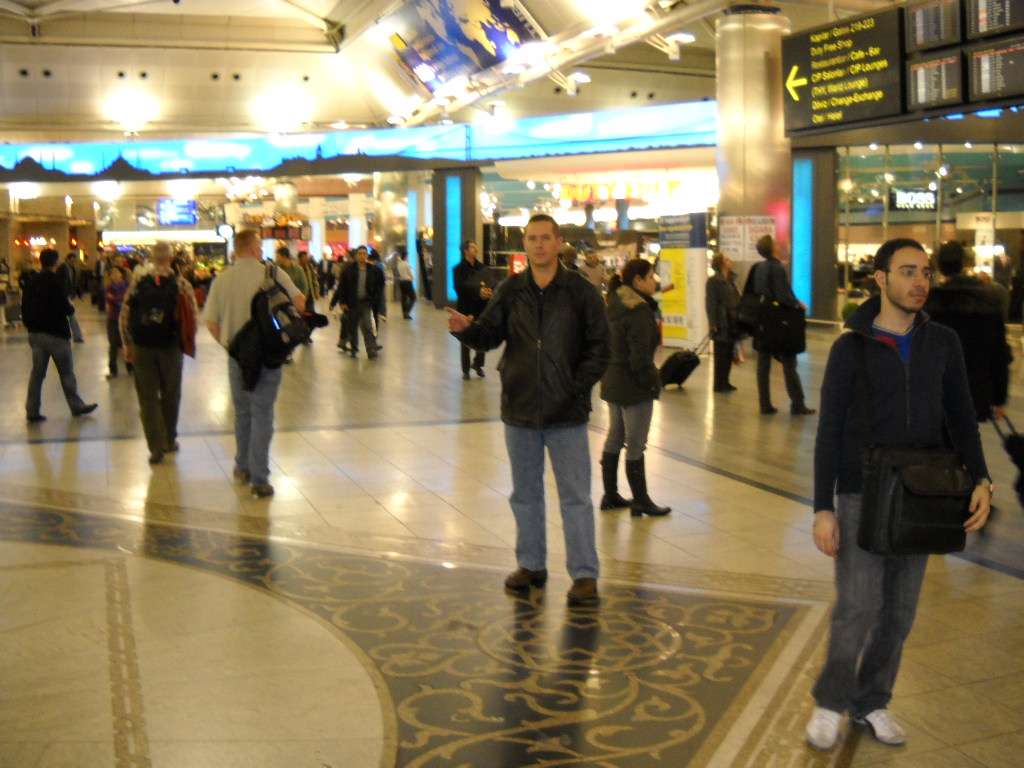 I shot some video way back in 2009 and 2010 during my trips to Dushanbe:
From the jungles of Panama to the sandy shores of Jamaica and the rugged landscapes of Tajikistan, my very first travel adventures helped shape me in many ways. Embarking on a lifetime quest to visit 100 countries has been a transformative journey, and through this blog, I share my experiences, insights, and passion for travel, inspiring others to embrace their own wanderlust and embark on their own extraordinary adventures. As I continue to explore new territories and seek out the next passport stamp, I invite you to join me on this thrilling voyage and discover the world, one country at a time.
Scroll down below the comment section (leave a comment if you like) to move on to the next post to read about the next adventure…