I was in the midst of a twelve-night Mediterranean cruise, sailing from Rome to Athens aboard one of the renowned Millennium-class Celebrity cruise ships and had the opportunity to partake in a behind-the-scenes galley tour—an exclusive glimpse into the heart of the ship's culinary operations.
With a capacity to accommodate 2,170 passengers and a dedicated crew of 999 members, the ship boasted an impressive almost 2:1 ratio, ensuring attentive and personalized service throughout the voyage. Impeccable service was a constant presence, enhancing the overall cruise experience. On this all-adult cruise, the dress code was strictly enforced, adding an air of elegance and sophistication to each evening's festivities. I took care to dress appropriately, worked out in the well-equipped gym, ate like royalty, and met a great friend to enjoy inland excursions with, and professional historians were onboard to provide insightful lectures prior to each day's port of call.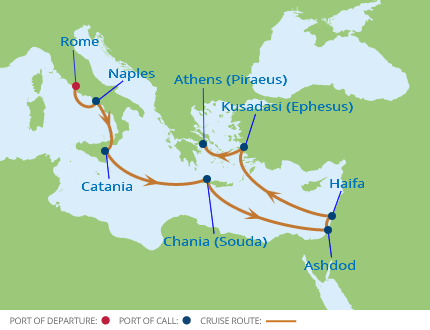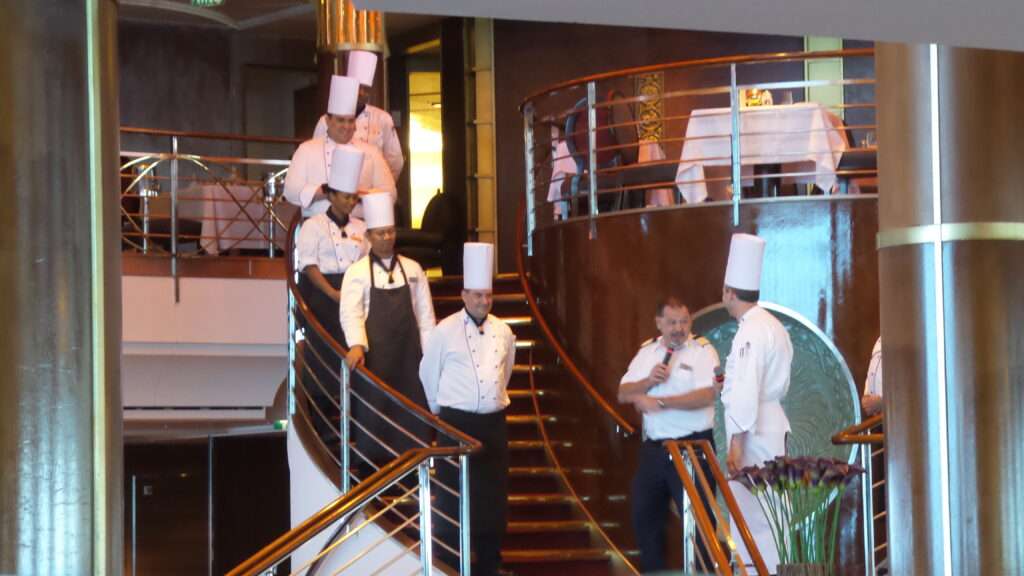 The esteemed Italian-raised chef, Alexander Capello, with an impressive background that included working at the Giorgio Armani restaurant in Paris and Four Seasons hotels in Milan, London, Istanbul, and Damascus, brought his expertise and passion to this magnificent ship. Overseeing a team of 130 chefs, 17 pastry shop workers, 15 bakers, and 19 butchers and fish cooks, Chef Capello ensured that every meal was a gastronomic delight. During my time on board, I had the privilege of attending a class conducted by Chef Capello himself, where he shared his secrets for cooking the perfect steak. The techniques I learned during that class have stayed with me, allowing me to recreate the most delicious steaks in my own kitchen.
As I delved deeper into the culinary world on board, I discovered the staggering amount of food consumed during a typical cruise. Chef Capello shared astonishing statistics, revealing that the ship would go through 3,329 pounds of fish, 5,115 pounds of beef, 3,285 pounds of cereal, 2,057 eggs, and 642 pounds of coffee throughout the journey. Witnessing the sheer scale of the operation and the meticulous planning that went into every meal was both eye-opening and fascinating, especially for someone like me who has a passion for cooking and a background in the service industry.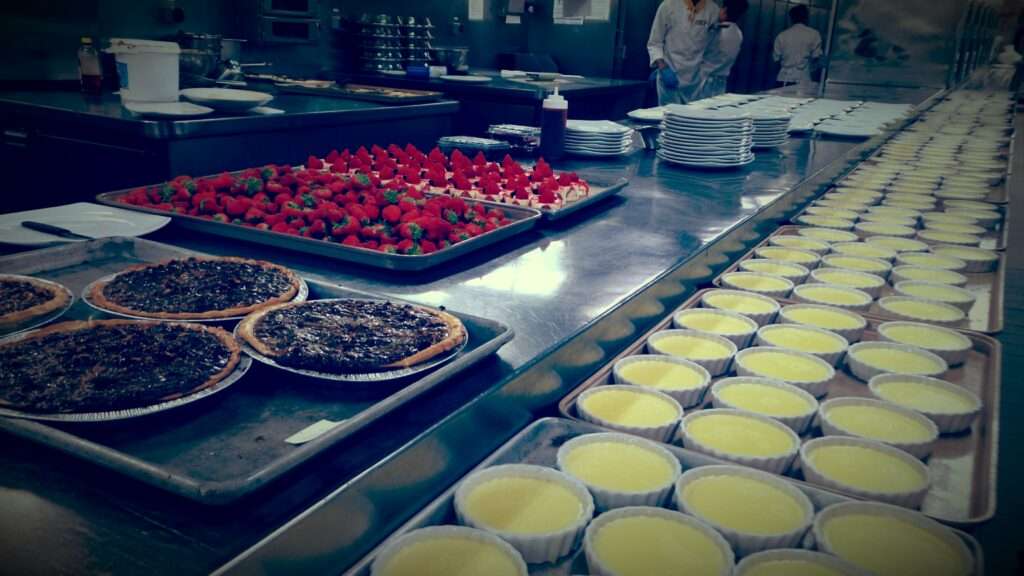 The galley tour allowed me to explore the inner workings of the ship's kitchen, providing valuable insights into the complex coordination and organization required to deliver exceptional dining experiences to thousands of guests. It was a truly captivating and educational experience, deepening my appreciation for the culinary arts and reaffirming my love for cooking and enjoying exquisite cuisine. As a former server during my college years, I could relate to the fast-paced nature of the service and the dedication of the ship's crew in providing impeccable hospitality.
My behind-the-scenes encounter in the galley was just one of the many enriching experiences I had during my Mediterranean cruise. From captivating lectures by professional historians to delightful encounters with fellow travelers during onshore excursions, each day was filled with new discoveries and treasured memories. The combination of luxurious accommodations, impeccable service, and extraordinary culinary experiences made this Mediterranean cruise an unforgettable journey of indulgence and exploration.
Scroll down below the comment section (leave a comment if you like), to read the next post and discover the next adventure…