Because of my military background, it took over two months and three attempts to secure my visa to make an unaccompanied trip to Russia, the largest nation on our planet. I flew into Moscow, where there are four airports to serve the population of over 12 million residents. I took the express train from the airport to the cities' central metro station and worked to figure out the mass transit system in order to find my hotel. There are over 200 metro stations in Moscow and each is uniquely outfitted and decorated, some with grandiose chandeliers and music playing loudly. The Moscow metro is one of the best and most efficient in the world and virtually always on time. I could not read the signs, so worked to count the number of stops to know where to exit the train. Moscow is certainly not a tourist-friendly city and there were very little instructions, conversations, or signage in English. I stayed at the Moscow Marriott Grand Hotel where there were warnings stating that if you had dark skin or were of Arab descent that you should not leave the hotel at night.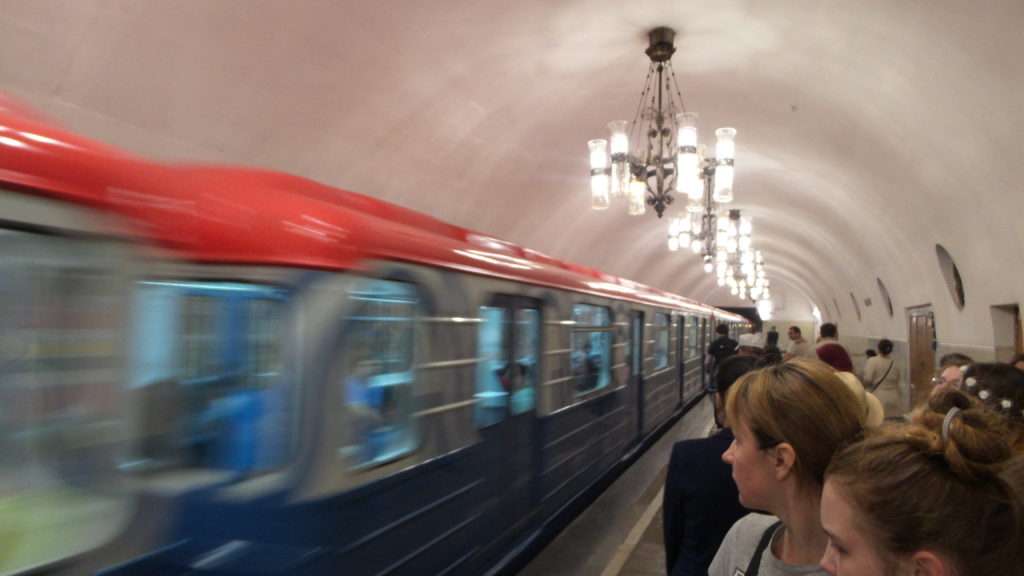 My friend Natalya who works as a finance officer in the hotel industry was able to grant me access to the rooftop lounge of the posh Ritz Carlton where the views of the Kremlin and the city below were unbeatable. We looked down at the wide streets, ruled by motorcycles racing though with their mufflers booming echoes between the Stalin sized buildings.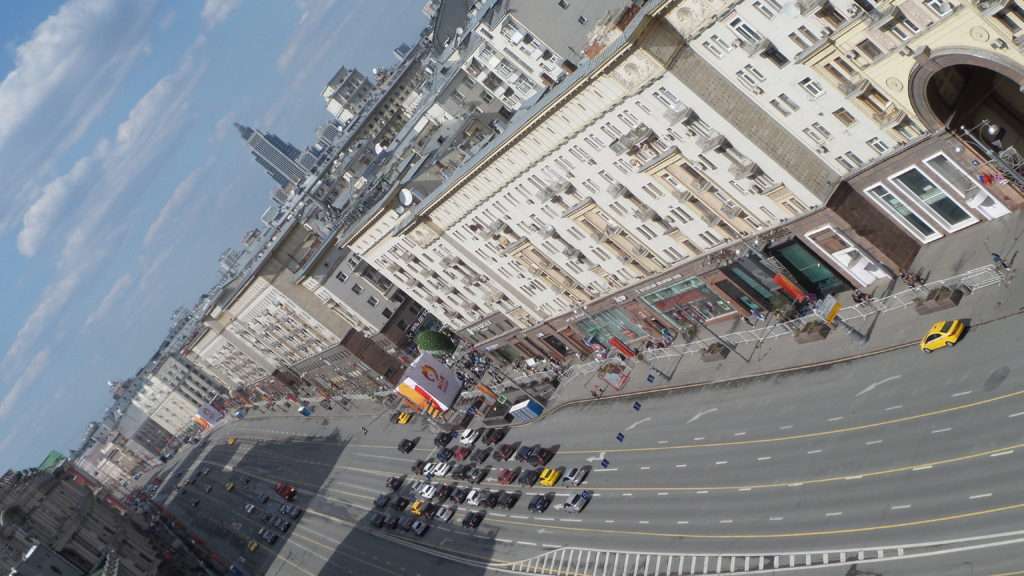 We went to Tretyakov Gallery where the mysteries of the Russian soul come to life. The gallery was founded in 1856 and is hands down the world's number one museum of Russian art. From mysterious 12th century icons to many politically charged canvasses – the collection is a rich and revealing insight into the history and attitudes of the long-suffering yet inspired Russian people. That evening we had dinner at a fabulous Georgian restaurant called Hachu and ate delicious khachapuri cheese bread made Adjarian Batumi-style served with a raw egg on top that cook-melted with the butter into the giant puff pastry. We also had marinated Georgian vegetables, and a cast iron skillet filled with delicious dolma (lamb-stuffed vine leaves served with matsoni yoghurt) and finished with some house-made baklava for dessert.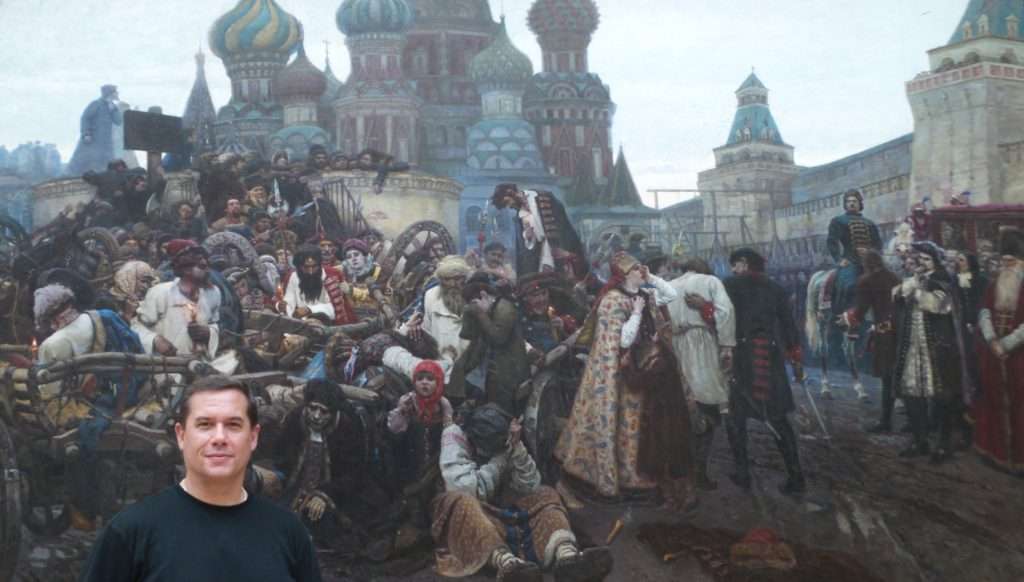 We took a cruise along the Moscow River and took in the unparalleled views of the sites on both banks from the river's vantage point. We visited the Gum Shopping Center, the biggest and most over-the-top mall in Moscow, full of ultra-high-end stores inside of splendid architecture. Next, we strolled through Gorky Park and then took a taxi out to the Exhibition of Achievements of the National Economy Park, an elaborate complex of massive buildings and statues where everyone was very dressed up and traditional Russian music was broadcast throughout, reminiscent of the passing era of Soviet glorification.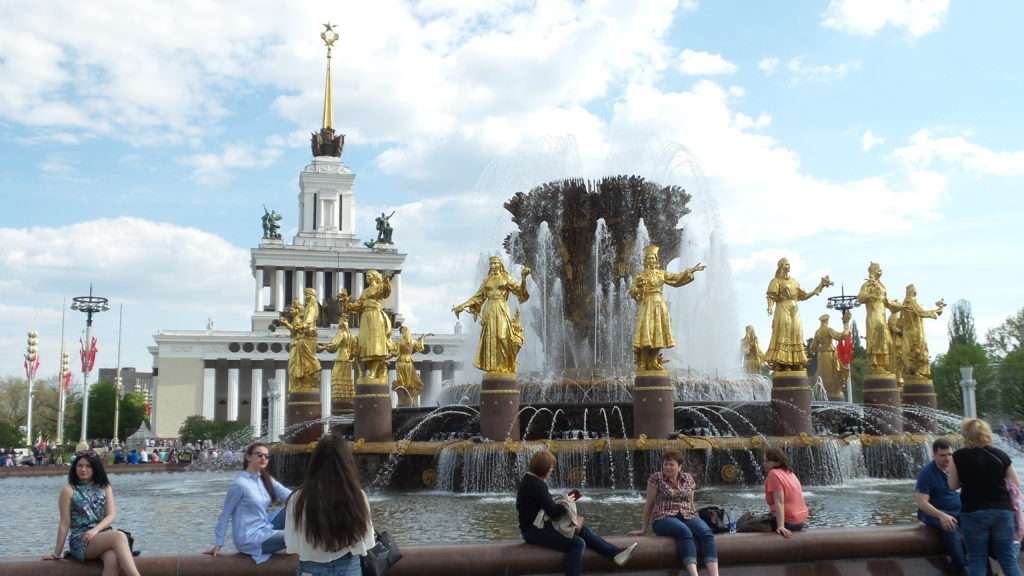 I was surprised to see a small tourist street with a handful of iconic western fast-food spots.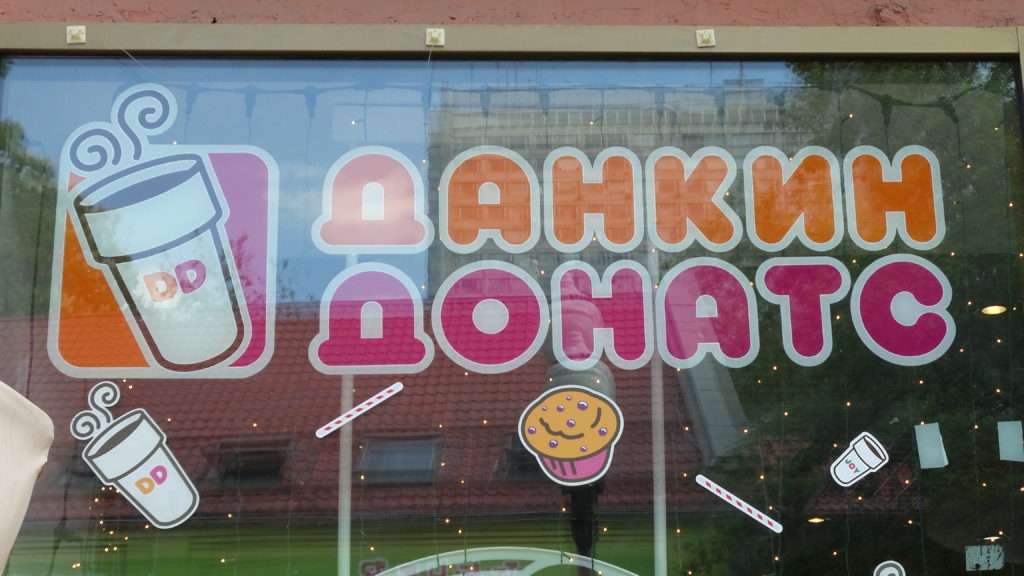 I was in Moscow on "V Day", the annual Victory Day Parade displaying incredible weapons and showcasing Russia's military might. On the morning of V Day, I heard loud aircraft just above the hotel. I flung opened the windows in my room to witness this amazing display of Russian air power, along with a few shots of missiles and military weaponry.
On the morning of my scheduled departure for some reason I thought my flight was at 1:20 PM and was taking my time at breakfast and in my room. I had planned to take the train to the airport and slowly double-checked my flight schedule. I suddenly noticed that my flight was not at 1:20 PM but at 10:15 AM! It was 8:30 and the airport was an hour away. I threw my belongings in my backpack and raced to the front desk asking if they had a car to get me to the airport. They graciously offered me a black Mercedes sedan with a driver who spoke zero English. He drove me to the airport and seemed to go five miles under the limit the entire time, every car was passing us, and I was sitting in the seat next to him with my stomach churning for him to speed along. At airport customs there was more of a delay due to slight confusion since I did not have an entry stamp into Russia on my Russian visa. This was because I flew from Russia direct from Belarus which is a part of the Russian Federation. The agent was confused and had to call a supervisor for clarification on the somewhat unique situation. I just made my flight to Budapest and then back once again to Frankfurt, Germany.
Exploring Moscow was a thrilling adventure filled with contrasts and unexpected challenges. From deciphering the metro system to navigating the language barriers, the city presented its complexities and rewards. Immersing myself in its rich history, vibrant culture, and breathtaking sights left a fond and lasting memory on my travel experiences. Moscow, with its grandeur, resilience, and enigmatic allure, stands as a testament to the captivating spirit of Russia.
Scroll down below the comment section (leave a comment if you like), to read the next post and discover the next adventure…