While at the Dead Sea, I took my Peugeot for a thrilling drive through the magnificent deserts of Israel to the neighboring lands of Egypt and Jordan. I drove along the Dead Sea coast and into the golden sand dunes and rugged terrain of the magnificent Israeli desert, with mesmerizing history passing by during each mile.
My country count was getting higher and now that I collect passport stamps and friends versus possessions, I wanted to at least go see Egypt. Upon my arrival at the border, a challenge awaited: no rental cars allowed! Alas, for the intrepid traveler, there is always a solution. I found a place to park and walked to the immigration building where government forms and pencils lay scattered on high-top tables. After navigating the bureaucratic maze, I walked through the Egyptian border, and into the ancient land of wonder, as officials greeted me with an inquisitive, slightly skeptical smile.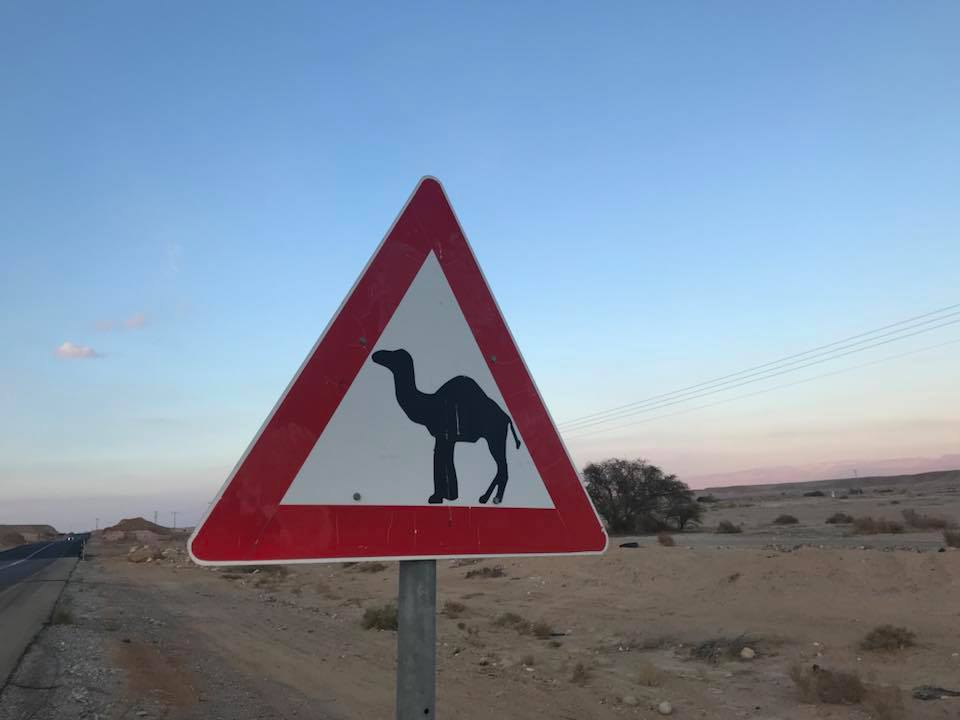 I was in the small town of Taba and made my way to the Sands Hotel and Casino, where I was made to feel welcome, yet noticed I was literally the only patron there. I sat down in the casino restaurant and while eating a non-memorable meal, I scrolled through world headlines on my phone. This was during the height of ISIS, and I was shocked to read of their attack killing over 300 people in the Sinai Peninsula the day before. I was sitting in the Sinai Peninsula. The attack was conducted by gunmen in off-road vehicles and all of them were still at large. Sitting there, on the sparsely populated peninsula, I thought perhaps this was the reason why there were no other patrons. I paid my bill and decided it was time to head back north.
Driving back toward my hotel, I saw the signage to Jordan, and couldn't resist the opportunity to attempt a second border hopping experience. I turned and headed toward yet another country. As now expected, the rental car was again not allowed into the country. Undeterred, I made my way past the border to at least know I had stepped foot inside of the alluring land of ancient history.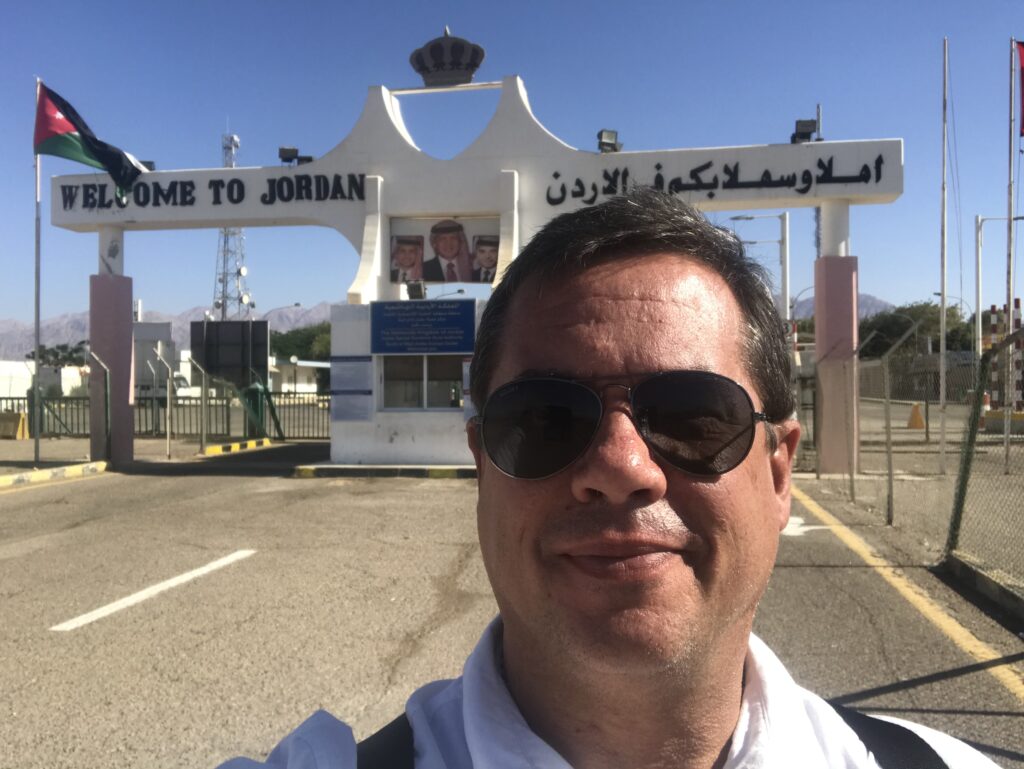 Along the top of the Red Sea, I pulled in to check out a small scuba diving resort on the coast.
Though the road may end, I cross with an open heart, ready for what lies ahead.  The beauty and simplicity of passport stamps become a colorful tapestry of memories. Each stamp represents a triumph, and a testament to the audacious spirit of exploration.
Scroll down below the comment section (leave a comment if you like), to read the next post and discover the next adventure…