After bidding farewell to the captivating island of Malta, my next destination beckoned me back to Israel. I had booked a week-long stay at the Oasis Spa Club, a tranquil haven situated on the picturesque banks of the Dead Sea. To optimize my travel costs, I devised a somewhat circuitous route from Malta to Frankfurt before finally flying to Israel's Ben-Gurion airport. There, I rented a small Peugeot, ready to embark on my journey.
My first stop was Tel Aviv, where I spent a delightful day exploring the vibrant city. But my true destination lay further south. I drove into Hebron, continuing my journey toward Jericho, traversing the awe-inspiring Judaean Desert until I reached the Dead Sea, the lowest place on earth. I stopped at a waypoint along the way, where I encountered a group of Israeli soldiers who had gathered for lunch and supplies. Opting to forgo the familiar golden arches, I decided to dine at the same eatery as the troops.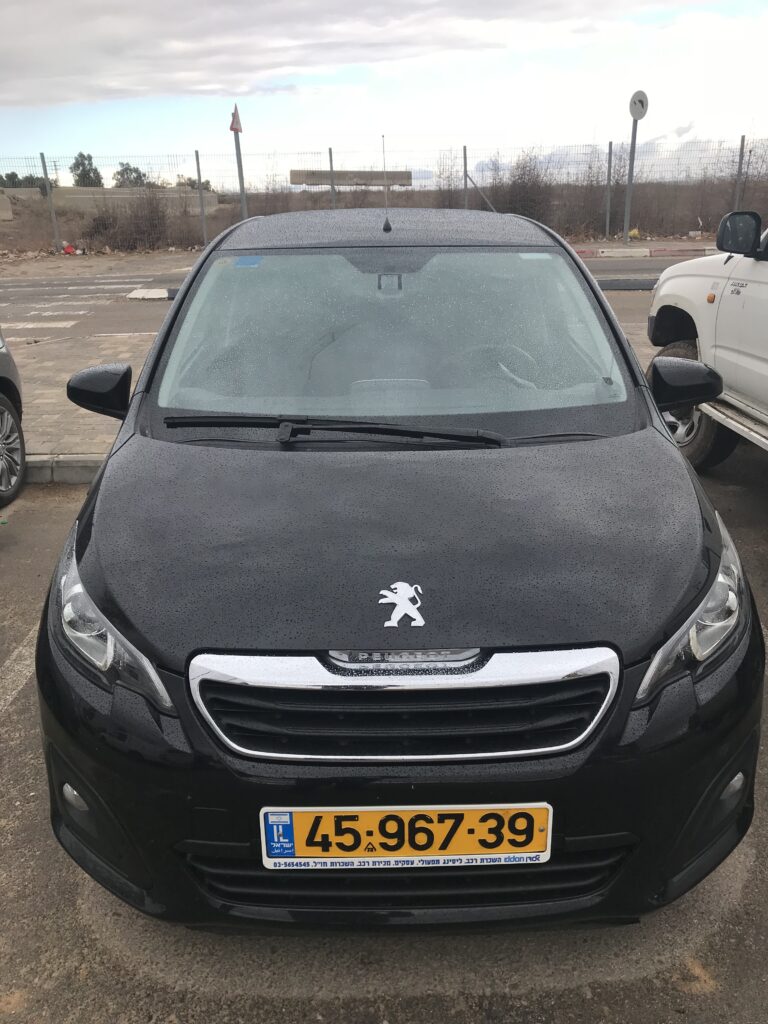 As I descended through the desert, my ears popped, a reminder of the drastic change in altitude. From 600 feet above sea level, I gradually descended to an astonishing 400 feet below sea level. I made a stop along the way to embark on a hike, leading me to a surreal vantage point offering a bird's eye view of the Dead Sea, with the majestic country of Jordan visible in the distance.
Finally, I arrived at Ein Bokek, where the Oasis Spa Club awaited me. This exclusive, adult-only hotel was strategically nestled along the shores of the Dead Sea, offering an idyllic setting for rest and relaxation. While the focus was on rejuvenation rather than anything risqué, the tranquil atmosphere and absence of guests under 18 ensured a peaceful environment. The spa itself boasted a Moroccan-inspired design, complete with sulfur baths, wet and dry Finnish saunas, hot tubs, an indoor Dead Sea mineral pool, a fully equipped fitness center, comfortable lounge areas, and a range of massage and body treatments. With the beach right outside, I had the perfect opportunity to experience the legendary healing properties of the Dead Sea firsthand.
Each day, I waded into the mineral waters where I floated like a cork, thanks to the unusually high concentration of salt, nearly ten times saltier than the ocean. I would slather myself with handfuls of the mineral-rich mud and smear it all over, allowing it to exfoliate and nourish my skin, leaving it completely rejuvenated.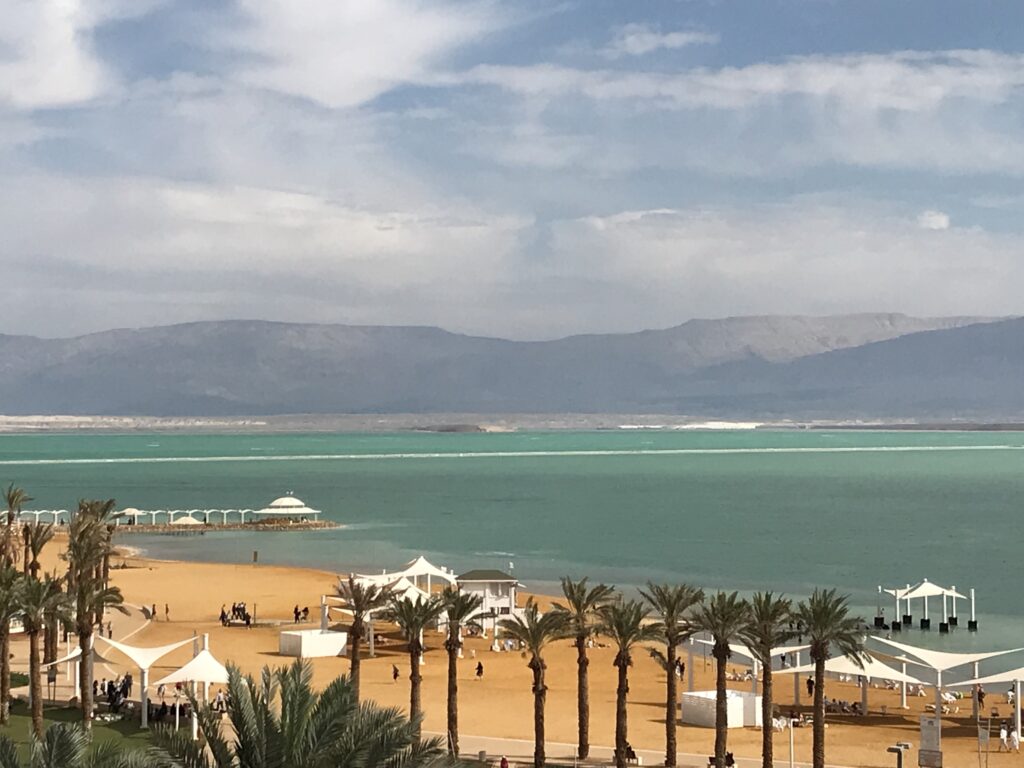 As I settled into the resort, I couldn't help but appreciate the culinary delights on offer. Israel is renowned for being the most vegan-friendly country in the world, and the Oasis Spa Club was no exception. A plethora of vegetarian dishes awaited me, each one bursting with tantalizing flavors and creative spice combinations. Meze platters of creamy hummus, tangy baba ghanoush, and zesty tabbouleh; all waiting to be scooped up using a pita as a shovel. Succulent dates from local date palm groves, from luscious Medjool to chewy Halwawi; their caramel-like goodness was amazing. The daily buffet showcased Israeli specialties, such as laffa tortillas with green tahini, vibrant orange soup, delectably fried eggplant, kesten spelt bread, frena bread, an array of refreshing salads, and huge plates of stuffed peppers and goulash prepared according to time-honored recipes passed down through generations.
One night at the "club" I saw the older generation dance into the night…
If you find yourself with more than just a day to spare, I highly recommend considering one of the remarkable spa resorts dotted along the shoreline of the Dead Sea for a truly rejuvenating and relaxing getaway. The tranquil ambiance, coupled with the therapeutic properties of the Dead Sea, promises an unforgettable experience that will leave you feeling revitalized and refreshed.
Scroll down below the comment section (leave a comment if you like), to read the next post and discover the next adventure…