As I soaked in the invigorating hot tub of my Seoul hotel, adventure beckoned in the form of an encounter with a couple on a weekend escape from the southern reaches of Seoul. Their journey mirrored mine, originating in the USA but now firmly rooted in the vibrant landscapes of Korea. On a memorable evening, we set off for a sumptuous seafood feast at a colossal seafood market, where the sea's bounty awaited selection from various stalls and skilled chefs transformed our choices into delectable dishes.
Amidst lively conversation, they shared their upcoming deep-sea fishing escapade, inviting me to join them as a spot had opened. With my penchant for flexible travel plans, I readily agreed. After immersing myself in the sights and sounds of Seoul, a scenic train ride transported me to Pyeongtaek. Our expedition led us across the entire Korean Peninsula, culminating in a cozy stay at a bunkhouse (minus the bunks) on Geoje Island. An early start saw us embarking on a twelve-hour fishing odyssey in the Sea of Japan, a thrilling endeavor on a small chartered boat with a delightful group of six.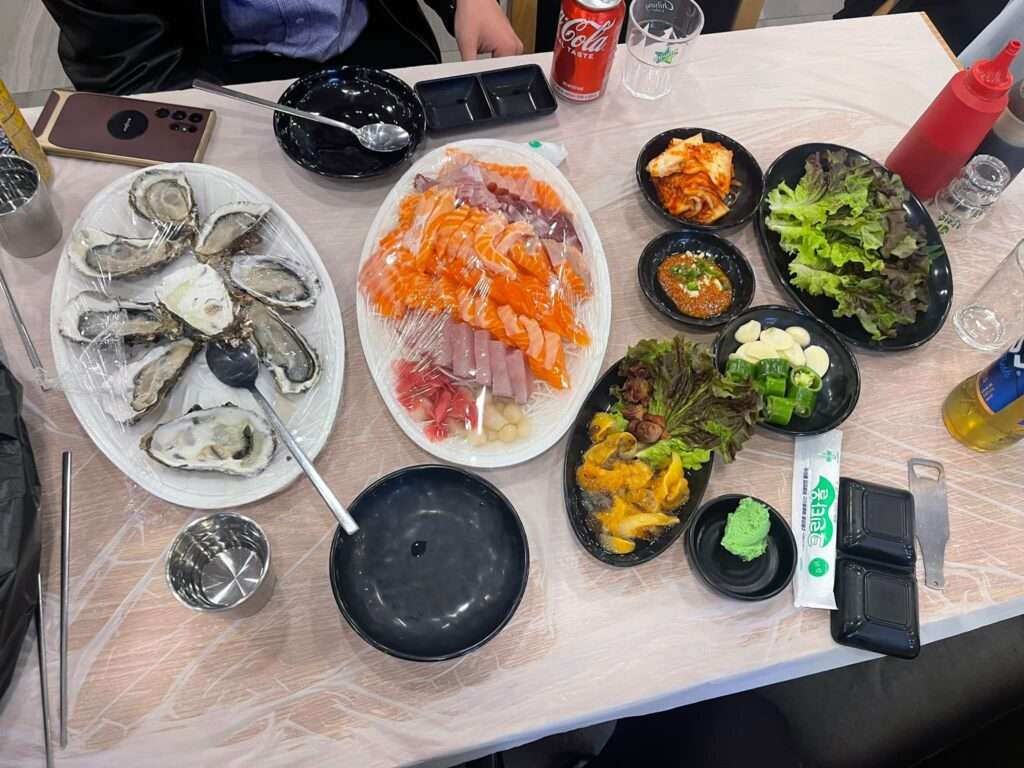 The day was brimming with laughter, the thrill of casting lines, and the satisfaction of reeling in mackerel and tuna. As the sun dipped below the horizon, we presented our catch to local dock-workers. With their expertise, our fresh catches were transformed into sashimi-style delights, seasoned with soy and the zest of fresh wasabi. Our remaining fish were carefully packed on ice, becoming souvenirs to carry home. Sharing my portion with Mama Choi, a kind-hearted local shop-owner, resulted in delightful meals for the next five days of my Pyeongtaek stay. This warm introduction to Korea's culture and cuisine was a truly unique experience.
Upon departing southern Korea, I ventured back to Seoul, embracing a journey on the world's most frequented air route: Seoul to Jeju Island. This oasis, often hailed as the "Hawaii of Korea," beckoned with its cool island vibe. My days were spent exploring Jeju's charming small towns, luxurious resorts, stunning beaches, and an array of invigorating water sports and activities. Venturing inland, majestic waterfalls, enchanting hiking trails, and jungle adventures surrounded the island's colossal volcano, providing an adventure enthusiast like me with an unforgettable escape from the urban hustle and bustle of Korea's major cities. Jeju Island truly embodies the essence of a tranquil resort retreat, a haven for anyone seeking a reprieve from the urban rush.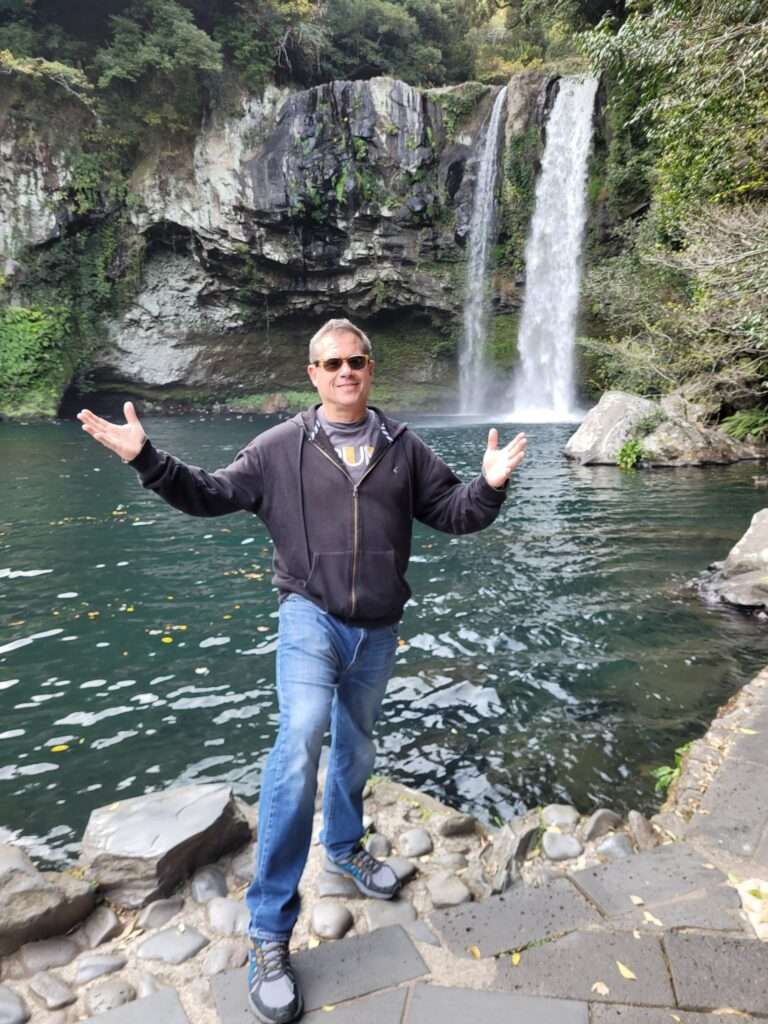 Scroll down below the comment section (leave a comment if you like), to read the next post and discover the next adventure…