Embarking on an adventure from the bustling metropolis of Tokyo, my travels took me to the vibrant city of Seoul, a hub of culture and history. Navigating through the lively airport and mastering the efficient bus system, a clean and cost-effective way to traverse Korea, I felt the excitement building.
As I strolled from the bus drop-off to my hotel, the welcoming locals added an extra layer of warmth to my journey. I encountered two friendly Koreans, curious about my origins. The first gentleman, brimming with enthusiasm, insisted on gifting me a coffee, hurriedly slipping some Korean won into my pocket for a coffee on him. The second encounter was equally delightful; a man wearing a "Trump" ballcap expressed joy at meeting someone from America.
My accommodation was the Hamilton Hotel, a place that had witnessed a massive gathering of over a million revelers celebrating Halloween. Upon arrival, I learned of the tragic history tied to this very hotel, a somber reminder of a very recent event where 154 lives were lost. The entire world had heard of the crushing, and I was shocked to know that this was the very hotel where the tragedy occurred and the entire area was flooded with reporters and press, mourners, onlookers, and police. Yet, amidst this sorrowful backdrop, I met fascinating locals, like Nikki from the USA, an English teacher, who introduced me to the joy of Korean Barbeque, a popular dining experience where raw meats and veggies sizzle right at your table.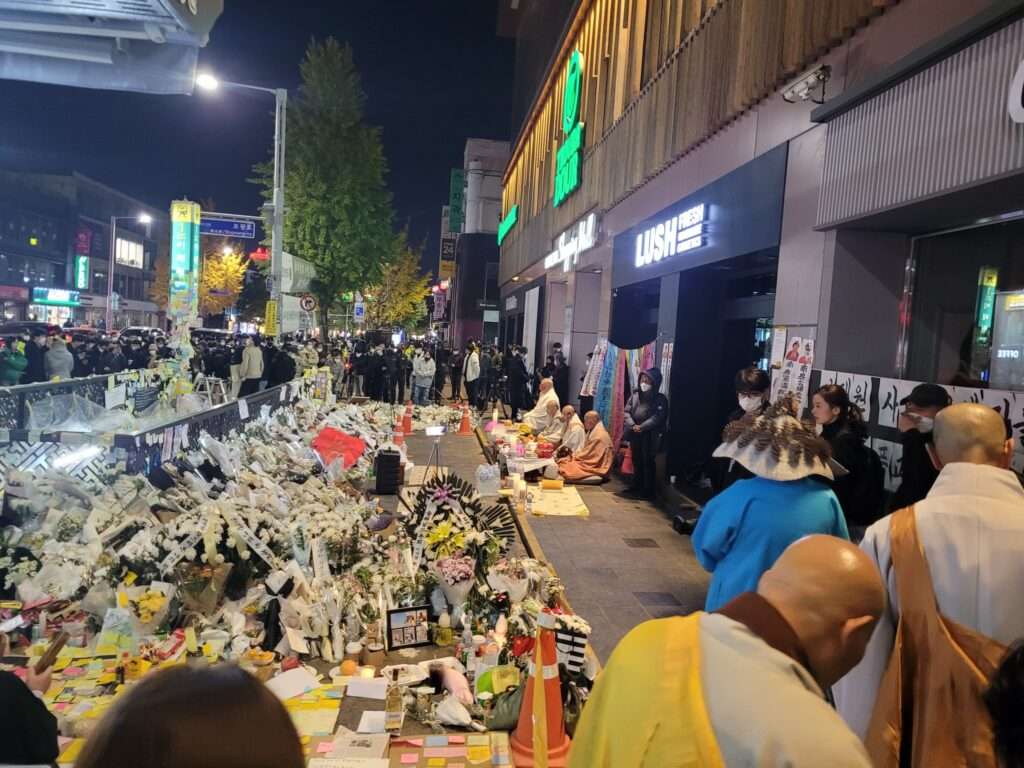 Days in Seoul were a delightful blend of experiences. I devoted a day to fixing my phone at an incredible Samsung dealer, allowing me to capture the magic of this city. Exploring the local architecture and immersing myself in a vibrant food bazaar, I found myself temporarily lost in the tantalizing aromas and diverse flavors.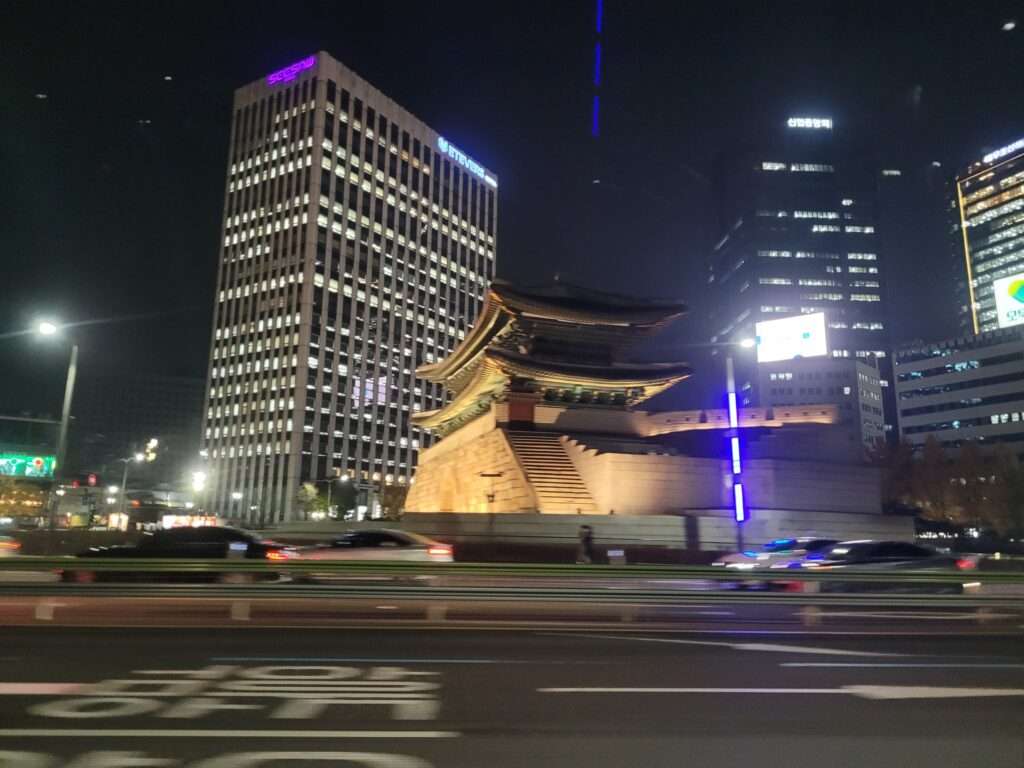 A highlight of my journey was a visit to Changdeoggung Palace, a relic from the Joseon dynasty. Stepping back in time amidst the grand palace grounds, secret gardens, ponds, and ancient buildings, I marveled at the beauty of fall foliage embracing the surroundings.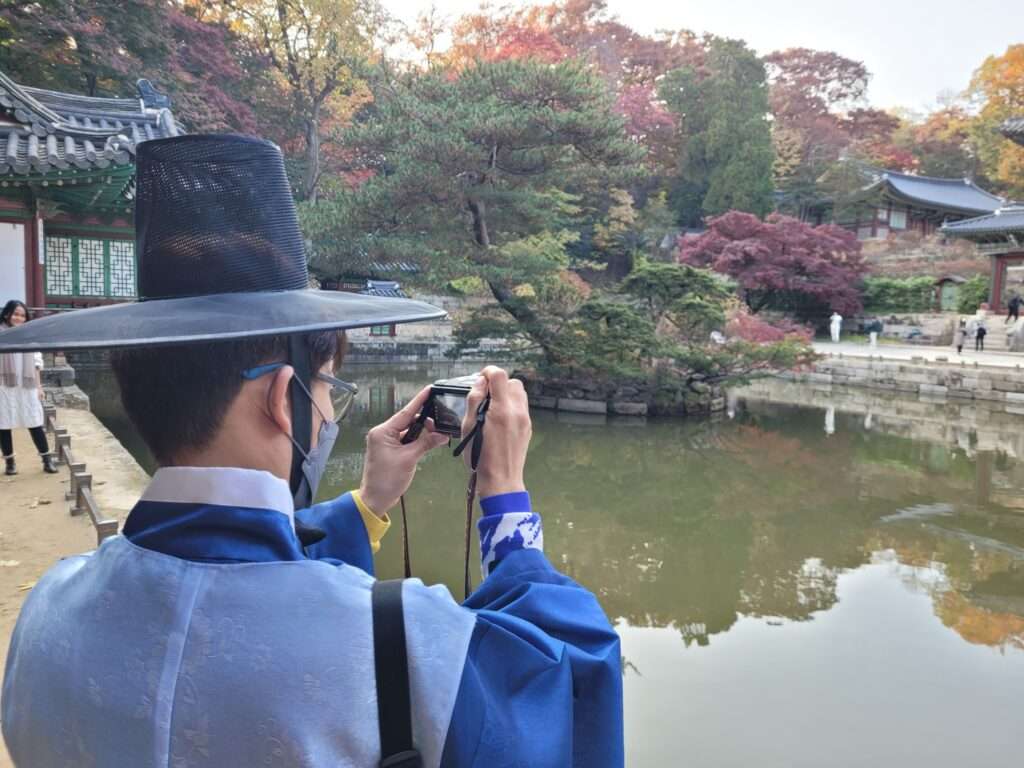 My adventure took an even more exciting turn as I met kindred spirit and fellow solo traveler Poppette from South Africa. We bonded over a delectable dinner featuring the original KFC – Korean Fried Chicken, served in spicy barbeque and traditional soy-ginger flavors. Korea proved to be a haven for gastronomic delights, architectural marvels, and the timeless beauty of centuries-old traditions. This journey was a tapestry of experiences, leaving me eager to unravel more of Korea's wonders.
Scroll down below the comment section (leave a comment if you like), to read the next post and discover the next adventure…