After bidding farewell to my friend Gosia in Paris, I embarked on a new adventure to soak up Dutch culture in the vibrant city of Amsterdam. Known for its red-light district and laid-back coffee shops, Amsterdam offers much more than meets the eye. With its charming canals, abundant bicycles, and picturesque countryside dotted with farms and fishing villages, this cosmopolitan city beckoned me to explore its treasures. I chose the Grand Amrath Hotel as my base, providing convenient access to all the wonders Amsterdam had to offer.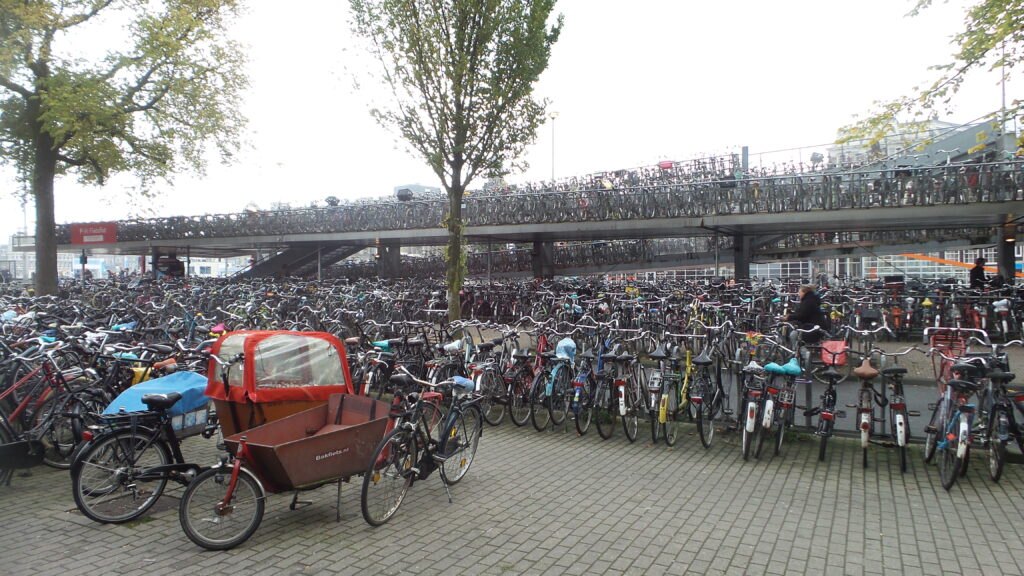 Amsterdam, home to 800,000 residents and a staggering 600,000 bicycles, thrives with a lively energy. While locals pedaled their way through the city, I decided to wander the streets on foot, immersing myself in the various neighborhoods. From the vibrant Chinatown to the bustling Dam Square at the city center, where I indulged in some high-end shopping at the Walhalla shopping center, every corner of Amsterdam had its unique charm. Getting delightfully lost in the Jordaan District, I stumbled upon specialty shops, galleries, and cozy brown pubs—neighborhood watering holes with wooden interiors that exuded a warm and welcoming atmosphere. On two occasions, while enjoying the ambiance of these local dives, I was treated to spontaneous bursts of singing. The locals, reveling in their camaraderie, sang traditional melodies that, although foreign to my ears, created an enchanting spectacle. While I decided to skip the Van Gogh Museum, I made sure to tour the Anne Frank House, steeping myself in the historical significance of Amsterdam, which earned the moniker "Jerusalem of the West" from the 17th to 19th centuries. I also explored the massive Heineken brewery and spent some time in Leidseplein, an outdoor entertainment area filled with rides and concessions. Amidst the lively atmosphere, I stumbled upon a protest rally, the cause of which remained a mystery to me.
Eager to venture beyond the city limits, I took a trip to Zaanstad, a town with a rich history of windmills. In its heyday, over 30,000 windmills dotted the landscape, ingeniously designed with giant corkscrews to drain water and make the land suitable for farming. I had the opportunity to tour the "De Zoeker" working oil mill, witnessing the age-old process of crushing flax seeds to produce linseed oil using a massive imported stone. The owner proudly shared that the windmill had been operated by his family for generations, with their milling permit dating back to 1672.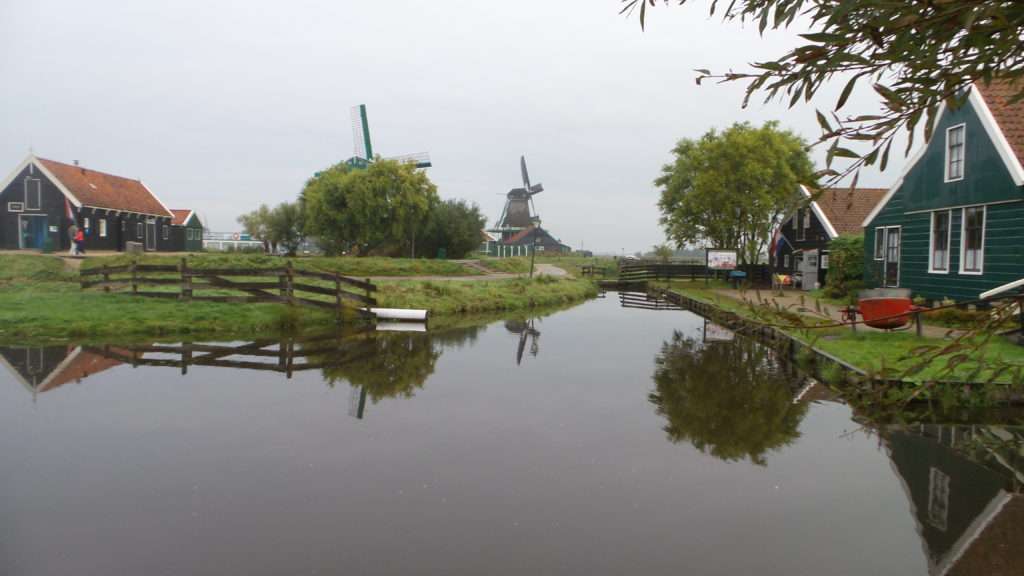 Continuing my journey, I embarked on the famous "cheese route" through Edam to the bustling cheese hub factory in Volendam. This charming town, with its winding streets, was home to the original "cheese heads," named for the large baskets of cheese they carried on their heads as they traversed the marshes. Immersed in the cheese-making process, I marveled at the creation and aging of the renowned Dutch cheeses.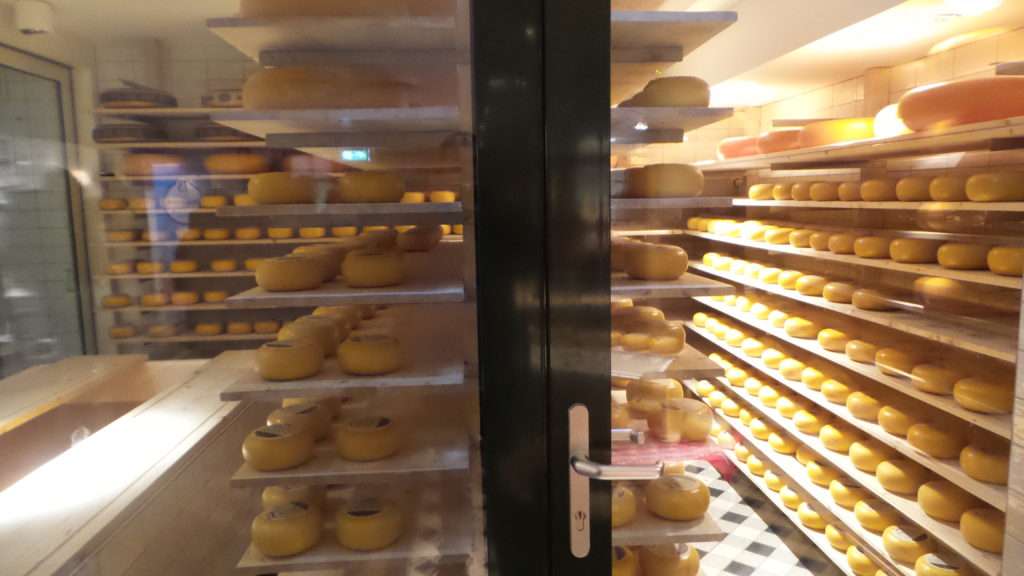 Keen to explore more of the Netherlands, I embarked on a fun boat ride to North Holland. Here, quaint cottages, hundreds of years old, remained hidden within a maze of narrow alleyways. This picturesque region was also known for its Dutch chocolate heritage, giant sheep, and houses adorned with pyramid-shaped thatched roofs. In the sleepy fishing village of Volendam, I encountered a fellow traveler named Tamer, an Egyptian detective on a solo vacation. Together, we visited a local traditional clog maker at a small wooden shoe factory, where willow and poplar shoes in all sizes and colors were meticulously crafted. We ate at Café De Visscher, one of the many quality fish restaurants, where I savored an incredible smoked eel sandwich, delighting in the flavors of the sea before exploring the lively and bustling harbor.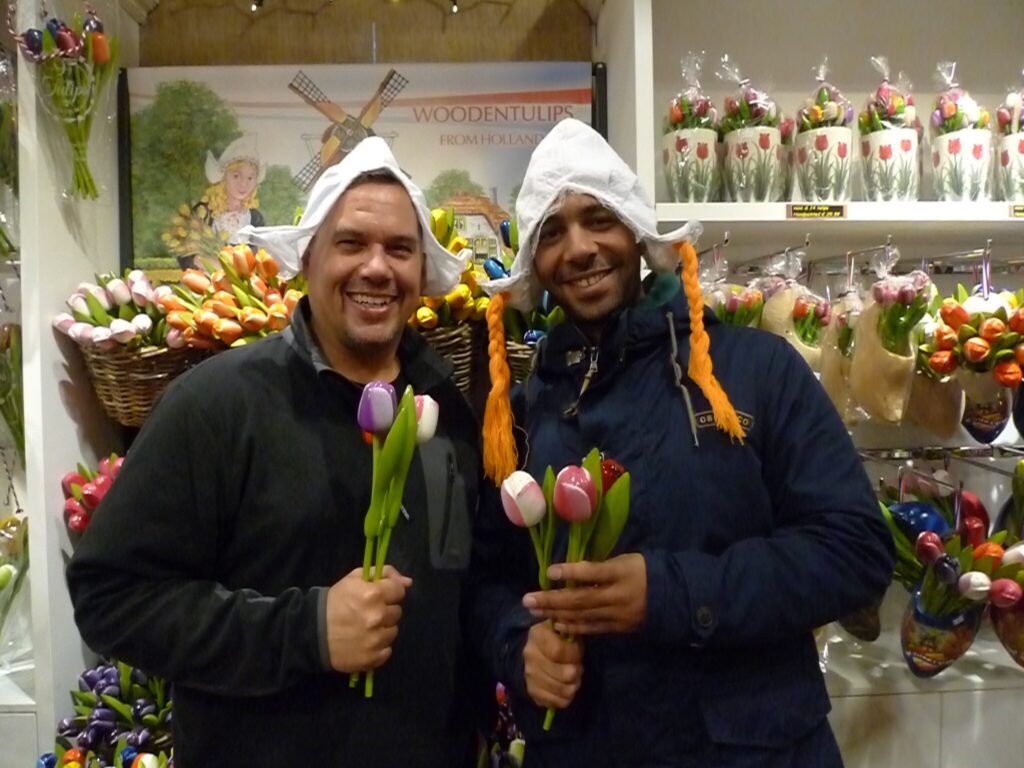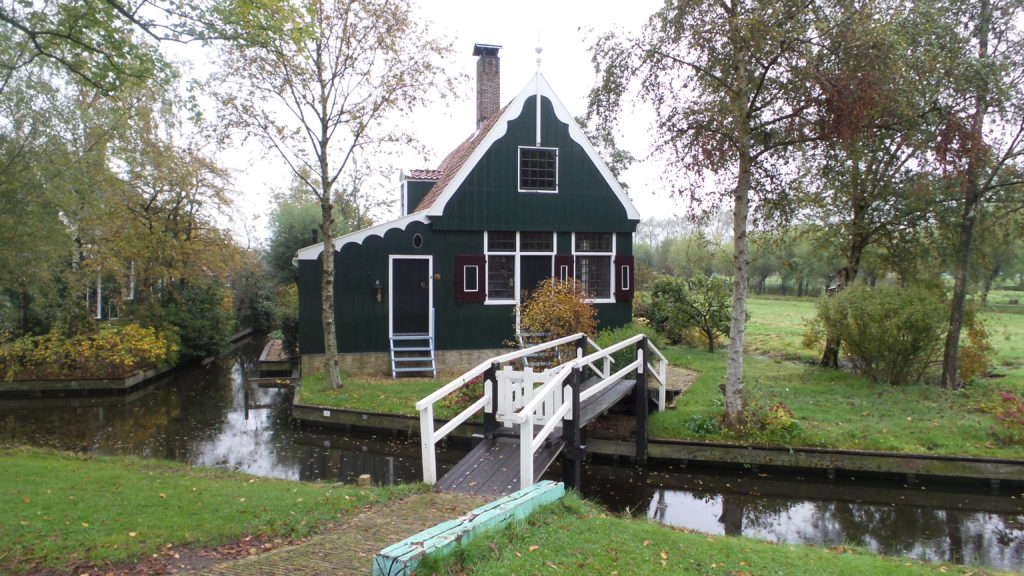 After my captivating journey through wooden shoe, windmill, and cheese country, I found myself in the quaint Prins Hendrik hotel, with a staircase so narrow it resembled a ladder. Each level housed only one room, making for a quite cozy and intimate experience. I took a leisurely canal cruise, captured some videos from my hotel room, and cherished the serene beauty that surrounded me.
Amsterdam had charmed me with its enchanting canals, rich history, and warm hospitality. From the lively city streets to the idyllic countryside, this Dutch gem had left a mark on my journey, leaving memories of a city that seamlessly blended tradition and modernity, and enticing travelers with its unique allure.
Welkom en Veel Plezier!  (Welcome and have fun)
Scroll down below the comment section (leave a comment if you like), to read the next post and discover the next adventure…