From Gouvy, Belgium, I made a pit-stop in Brussels and then trekked down to Paris to experience the famed city of lights and love for myself. I entered the city via the train at Gare du Nord, Paris' North Station which handles nearly 200 million passengers a year, the busiest train station in the world outside of Japan. The massive station has been seen in several movies including The Bourne Identity, The Bourne Ultimatum, and Ocean's Twelve. I had rented an apartment for the week and quickly discovered I would need to take a local metro train to get to the neighborhood where my rented flat was located. I stood in line to purchase a ticket for Métro de Paris, the world's largest subway system. As I stood in line, a man in a blazer approached and asked what I was in line for. I told him I was in line for a metro ticket, and he stated that I was in the que for bus tickets only; he showed me an official looking badge and said that I should come with him to the office to purchase the necessary rail pass. I left the line and began following him when a French Policeman came over and asked to see his credentials. The man quickly became agitated and then as I realized he was perhaps some type of con man, I also demanded that he show me and the police officer the badge he had displayed to me. He began cursing at the policeman and me and walked briskly away. The officer informed me that he was using a scam to attempt to sell me expired tickets or to pick my pockets with his gang who were waiting around the corner. I thanked the officer, and got back in the line, grateful that I had not been duped.
I embarked on an adventure from Gouvy, Belgium, with a pit-stop in Brussels before venturing down to the city of lights and love itself—Paris. Arriving at the bustling Gare du Nord, Paris' North Station, I marveled at its grandeur, knowing it handles a staggering 200 million passengers annually, making it the busiest train station outside of Japan. With its iconic presence in movies like The Bourne Identity, The Bourne Ultimatum, and Ocean's Twelve, I couldn't help but feel like I was stepping into a film set.
Having secured a week-long apartment rental, I realized I needed to navigate the local train system to reach my neighborhood. Joining the queue to purchase a ticket for the Métro de Paris, the world's largest subway system, I encountered an unexpected encounter. A man in a blazer approached, questioning my purpose in line. Unaware of his intentions, I revealed my desire for a metro ticket. He claimed I was queuing for bus tickets only, displaying an official-looking badge and stating I should follow him to the office for a rail pass. However, fate intervened in the form of a French policeman who demanded to see the man's credentials. A sense of relief washed over me as the truth unfolded—the man was a con artist attempting to sell me expired tickets or engage in pickpocketing schemes with his accomplices. Grateful for the officer's intervention, I rejoined the line, spared from falling victim to a scam.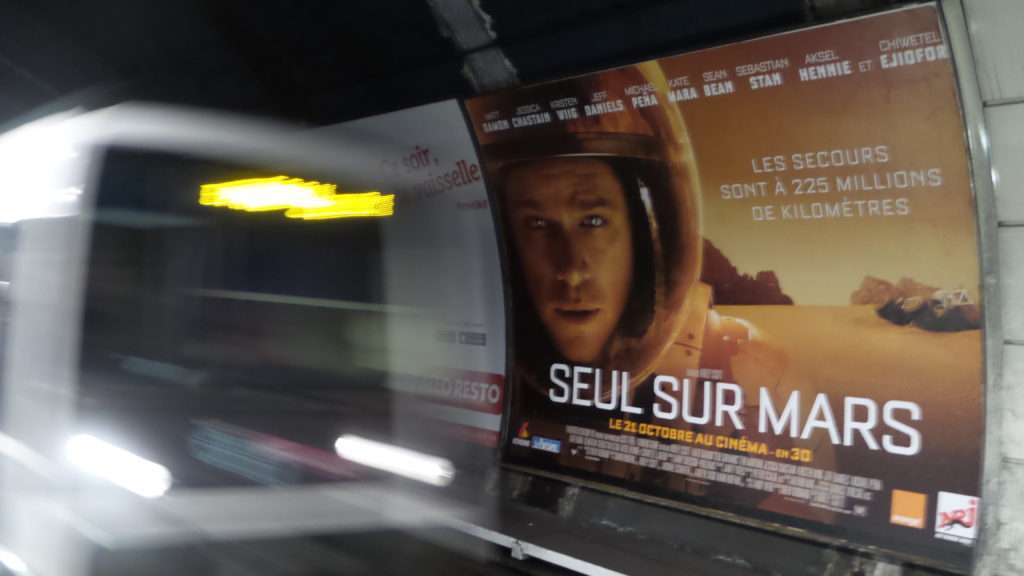 Once aboard the Métropolitain, Paris' sprawling underground labyrinth, I ventured toward Rue Saint-Merri, a trendy street nestled in the city's 4th arrondissement (there are 20 "administrative districts" in Paris). This vibrant neighborhood proved to be a melting pot of cultures, where Orthodox Jews, the city's oldest residents, mingled with the vibrant gay community that had also found a home nearby.
My rented flat, perched above an Italian restaurant, offered a rare luxury in Europe—a washer and dryer. Its small private garden terrace provided a tranquil haven amidst the city's chaos, allowing me to enjoy home-cooked meals (as I relish in cooking) or seek solace from the bustling streets. The neighborhood came alive at night, teeming with trendy boutiques, lively markets, and gourmet food shops. Joining me on this adventure was my friend Gosia from Warsaw, and together, we navigated the captivating city of lights.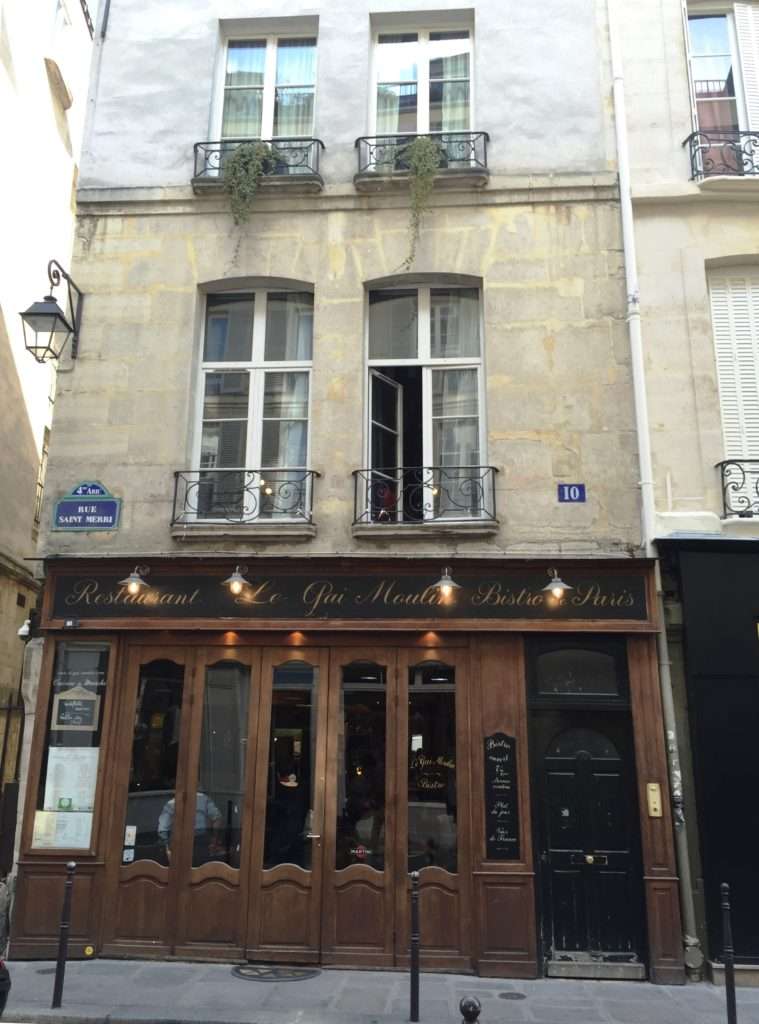 A short walk from our flat led us to the majestic Cathedral of Notre-Dame. We embarked on a tour of this medieval Catholic marvel, lighting candles in silent remembrance of loved ones, while the ten massive bells resonated through the air, showcasing the splendor of Gothic French architecture.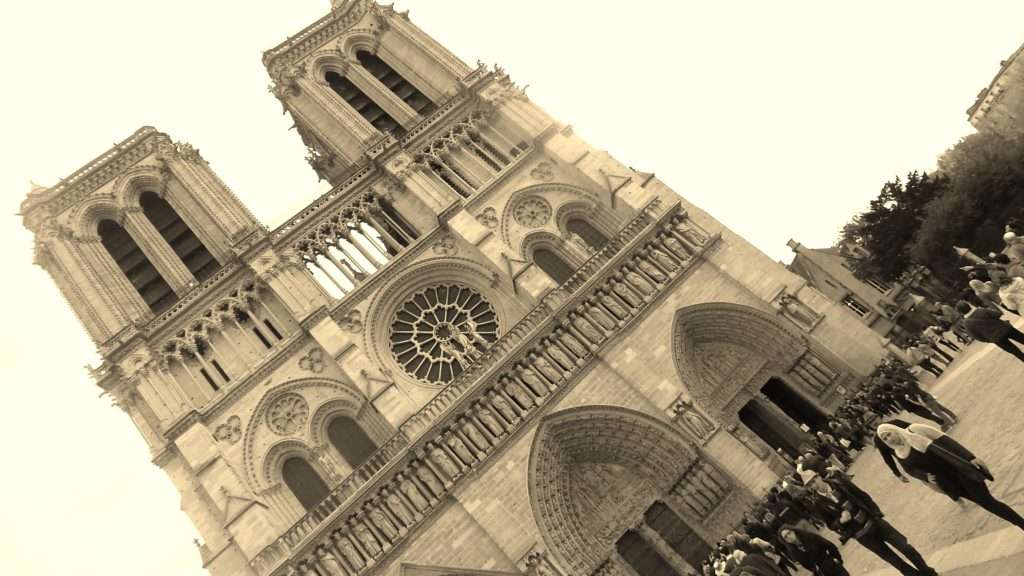 Paris, a city where anything and everything can happen, captivated us with its mystique. One evening, as dusk settled in, after visiting a tiny cafe tucked away in the Latin Quarter, we embarked on a boat ride along the River Seine, watching people biking along, lovers snuggled along the banks, and capturing a close-up view of the city coming to life. It was during this open-air cruise that I caught my first glimpse of the iconic Eiffel Tower, standing tall and proud.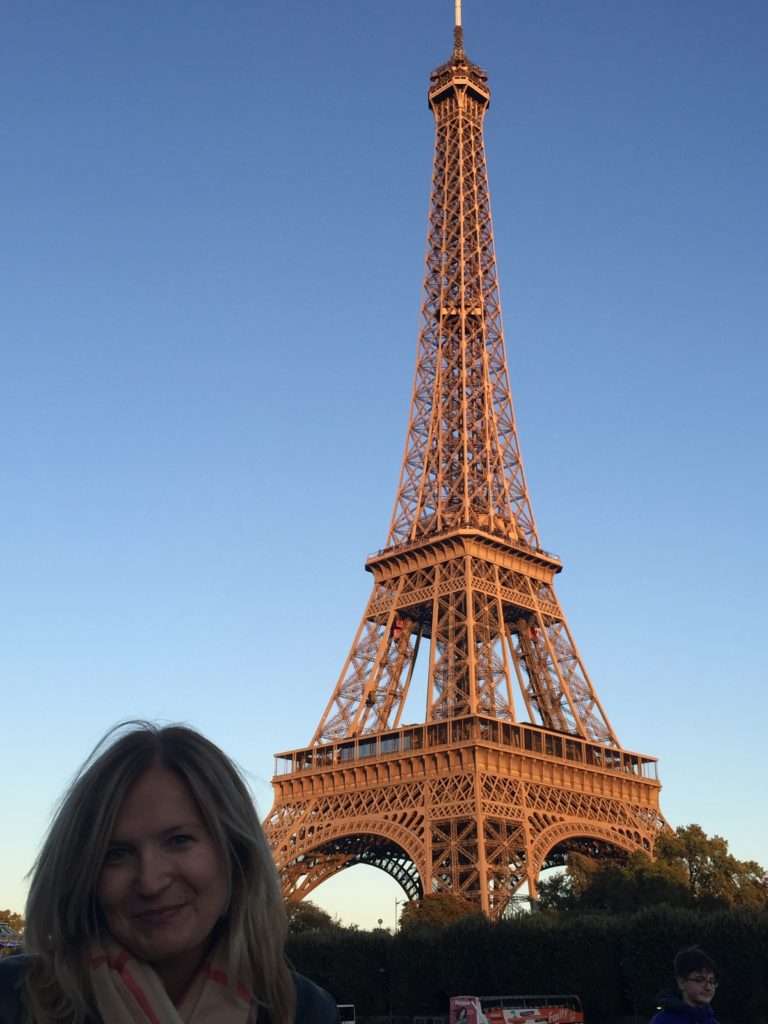 Perched atop Montmartre, a living postcard and monumental hill reaching 440 feet (130 meters), lies the Basilica of the Sacré-Cœur, surrounded by an eclectic mix of studios and galleries. This neighborhood served as a haven for legendary artists such as Salvador Dali, Claude Monet, Pablo Picasso, Camille Pissarro, and Vincent Van Gough. Our senses guided us toward the distant hum of revelry, leading us to a massive food and wine festival that spilled into the streets. Indulging in numerous delicacies, we savored Parisian street food at its finest. As night fell, we descended through the Pigalle district, passing by the Moulin Rouge and Paris's vibrant club scene before catching a taxi and being swept back to our cozy flat on Rue Saint-Merri.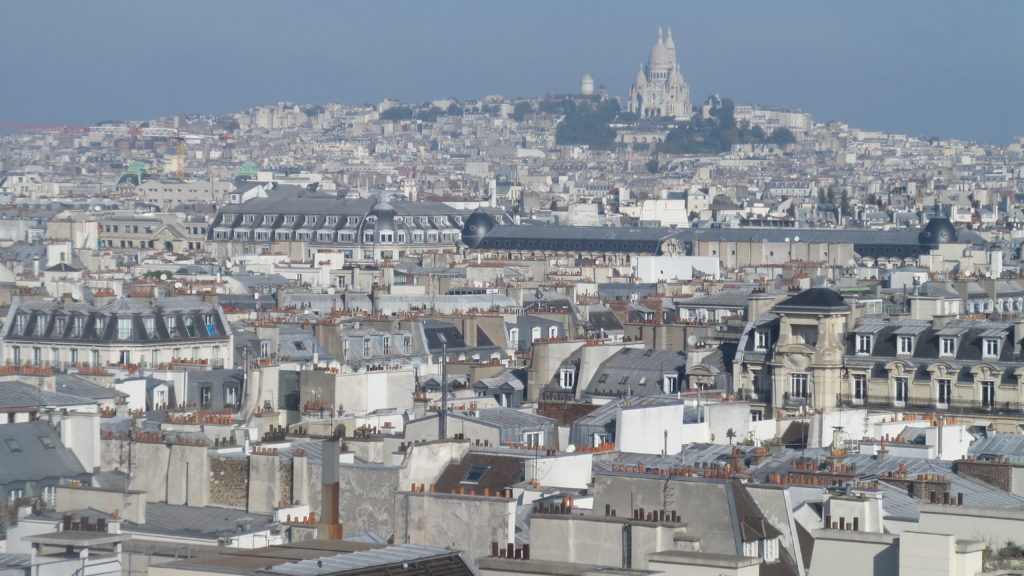 Over the course of several days, we strolled along the Triumphal Way, passing the Arc de Triomphe du Carrousel and eventually making our way along the iconic Champs-Élysées to the Grande Arche in the La Défense district. Along our path, we enjoyed taking breaks at some of the over 350 fountains scattered throughout the city, originally designed to provide drinking water and now serving as oases for weary pedestrians seeking respite. We also stumbled upon a lively demonstration, enveloped in chants and a heavy police presence. Although clueless about the cause behind the protest, it reminded me of the unpredictable nature of being in the midst of the city's vibrant pulse. La Défense, a massive business district adorned with skyscrapers of concrete, glass, and steel, welcomed not only thousands of professionals, residents, and students but also over 8 million tourists who flock to this awe-inspiring city complex each year.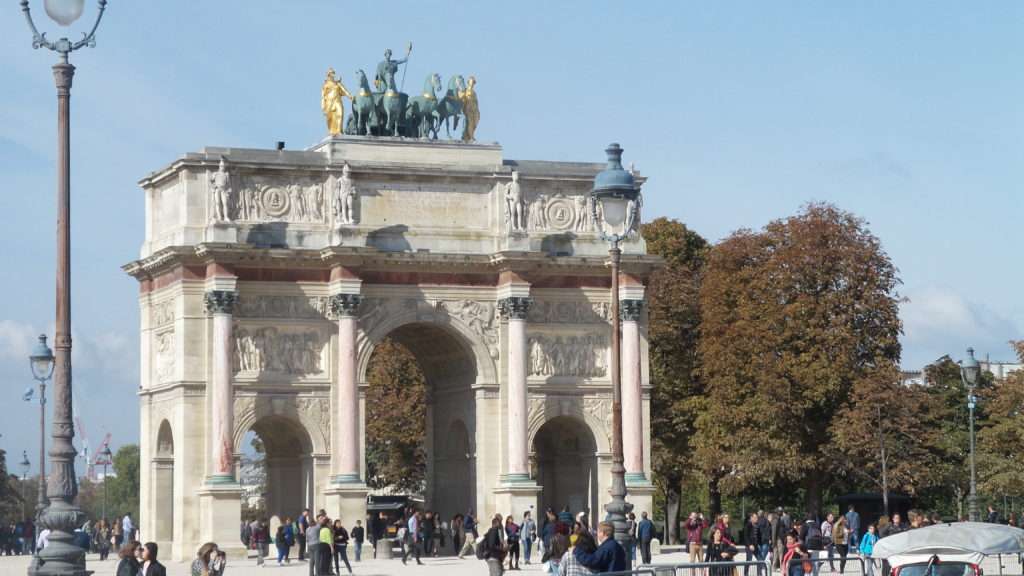 No visit to Paris would be complete without exploring the treasures of the Louvre or ascending the magnificent Eiffel Tower. Atop the tower, a champagne bar awaited, allowing us to savor both the bubbling elixir and the breathtaking panoramic views that stretched for miles. Serendipity smiled upon us as we stumbled upon not one but three wedding photoshoots amidst these iconic landmarks, further enhancing the city's romantic allure.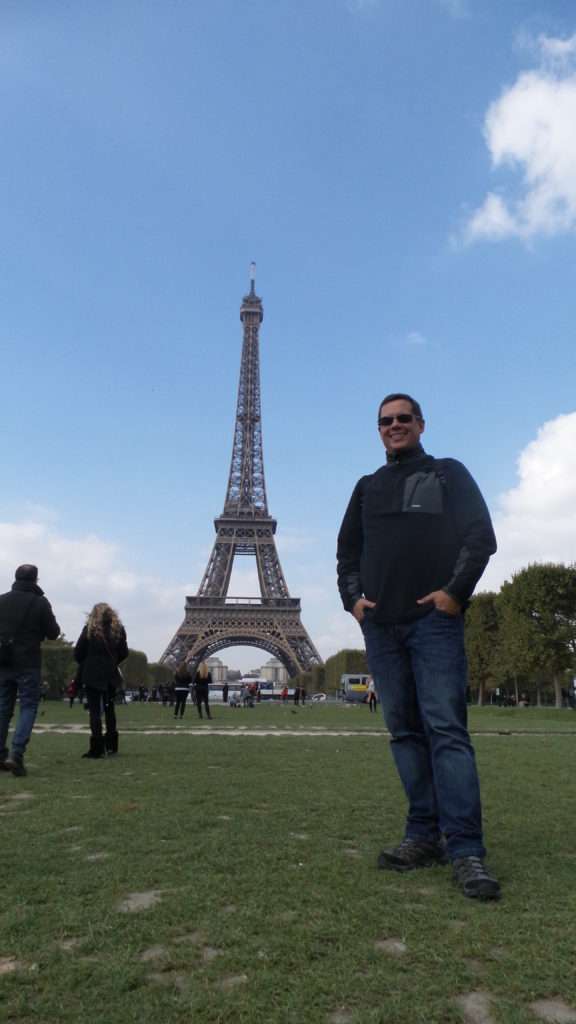 Here is a brief video of my trip up the Eiffel Tower…
Beyond the sights and cultural wonders, Paris tantalized our taste buds with its unique French cuisine. Indulging in escargots, crème brûlée, steak and frites, crepes, and onion soup, I realized that Paris is indeed a culinary paradise that beckons food lovers from around the globe.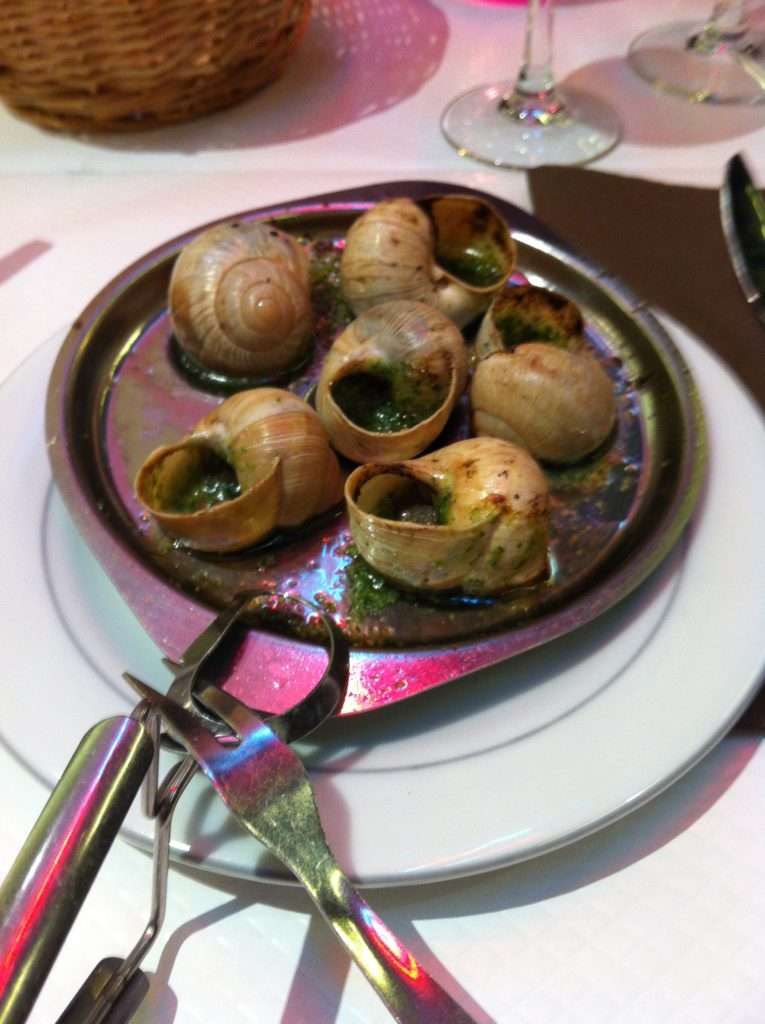 As Earnest Hemingway said: "there is never any ending to Paris and the memory of each person who has lived it differs from that of any other." With its charm, surprises, and gastronomic delights, Paris, this city of lights and love had lived up to its reputation, and I departed with memories that would forever illuminate my travels.
Scroll down below the comment section (leave a comment if you like), to read the next post and discover the next adventure…