In 2018, my partner Erin and I embarked on a journey to the sun-kissed island of Saint Lucia. With its breathtaking coastline spanning over 100 miles, adorned with diverse beaches ranging from black volcanic sands to pristine white powder, Saint Lucia proved to be an idyllic tropical getaway.
One highlight of our trip was a visit to the iconic Pitons, a UNESCO World Heritage Site. These twin volcanic spires, rising majestically from the ocean near Soufriere, create a captivating backdrop against the azure sky. We were in awe as we hiked through lush trails, soaking in panoramic views of the island's stunning landscape. The Pitons serve as a reminder of Saint Lucia's volcanic origins and offer a glimpse into the island's geological wonders.
Our exploration took us to the unique drive-in volcano, a one-of-a-kind attraction in the world. As we ventured into the heart of the volcano, we were immersed in a surreal experience. The bubbling Sulphur springs, renowned for their therapeutic properties, beckoned us to indulge in their warm, mineral-rich waters. We couldn't resist the opportunity to relax and rejuvenate in this natural spa, surrounded by the enchanting aroma of Sulphur, and smearing our skin with the mineral-rich mud.
Saint Lucia's rich chocolate-growing heritage delighted our taste buds and added sweet endings to delectable meals. From fish-fry's on the beach to lavish beach buffets, we indulged in the island's vibrant culinary scene. The fusion of Caribbean spices and fresh seafood created a taste-bud symphony that left us longing for more. We enjoyed one special sea-side dining experience that started with pan-seared jumbo sea scallops with a green-pea puree, roasted mushroom slivers, bacon herb crumbs, and truffle infused basil oil, served with seasonal garden greens and roasted beetroot with caramelized pecans, poached pear, goat cheese croutons, and sherry vinaigrette, followed by grilled salmon fillet, shrimp and chorizo skewers, sweet potatoes, green beans, Scoth Bonnet infused saffron garlic cream next to a perfectly cooked rosemary, and butter topped steak, with baked cherry meringue topped with cherry compote and chocolate cream. A magical meal on a perfect beach night.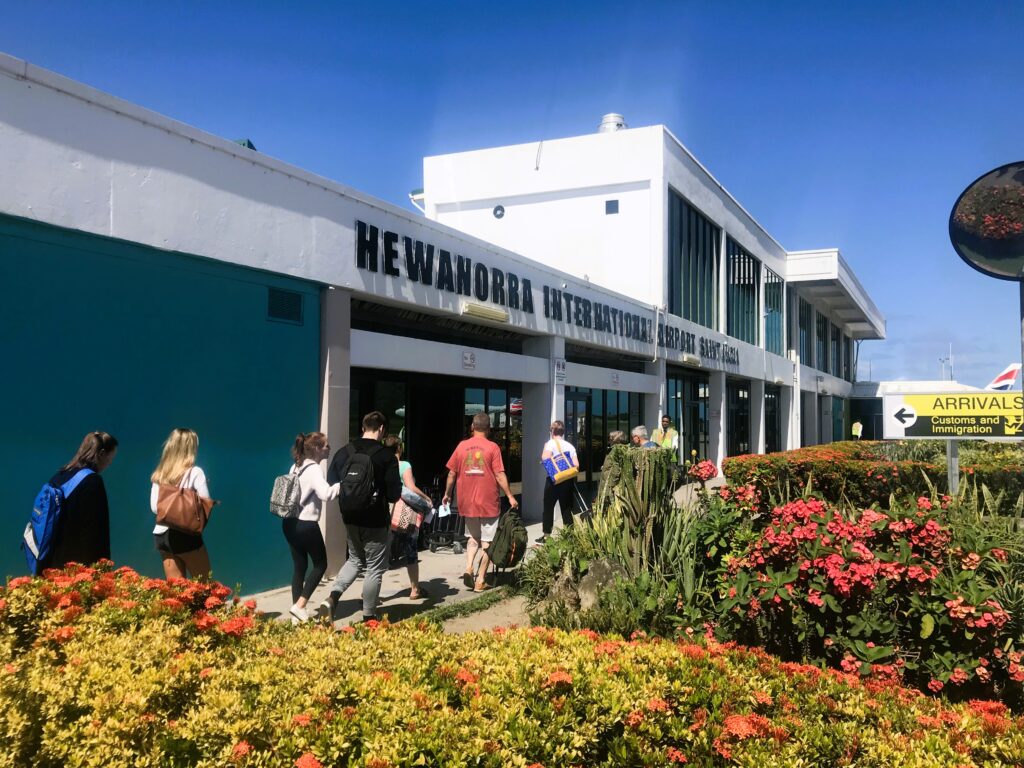 Saint Lucia's coastline offers a tapestry of beaches, each with its unique charm. We spent blissful days sunbathing, swimming, and snorkeling in the crystal-clear waters, reveling in the serenity and natural beauty that surrounded us. The warm Caribbean sun kissed our skin as we created memories that would last a lifetime. One night we enjoyed a spectacular show performed by fire-breathing locals.
Beyond its natural wonders, Saint Lucia's vibrant culture was evident. The sounds of calypso and reggae filled the air as we danced along to the infectious rhythms during lively street festivals and beach parties. We connected with several other fun-loving couples and all exchanged stories, laughs, and adventures together. Our room had a pool just outside, and most mornings we opted for a room service breakfast spread, complete with prosecco, juices, and an array of breads and breakfast foods set in place on our private oasis by attending wait staff and a most excellent way to start the day!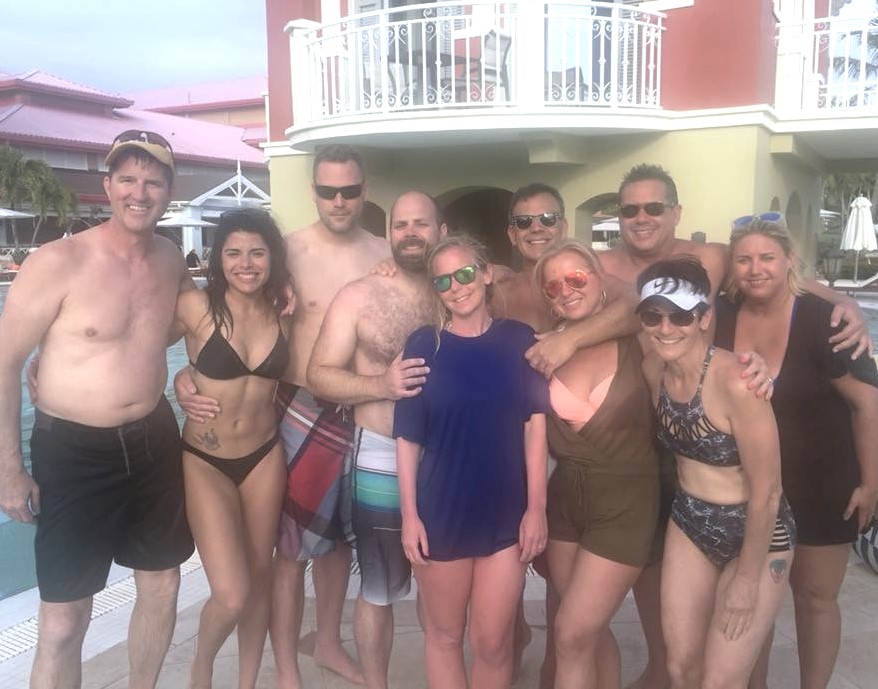 Our journey to Saint Lucia was a captivating adventure that unfolded against a backdrop of pristine beaches, awe-inspiring volcanic wonders, and the warm embrace of the island's vibrant culture. From exploring the majestic Pitons to indulging in the island's culinary delights, every moment was filled with enchantment and discovery. Saint Lucia's natural beauty, combined with its rich heritage and friendly locals, created an experience that will forever hold a special place in our hearts. If you seek a tropical paradise where relaxation and adventure intertwine, Saint Lucia is the perfect destination to immerse yourself in nature's embrace.
Scroll down below the comment section (leave a comment if you like), to read the next post and discover the next adventure…