From Bulgaria I traveled to the Serbian capital of Belgrade where I settled into the Queen's Astoria Design Hotel, conveniently located near the city center. It was the height of the migrant and refugee crisis in 2016, and the streets were filled with people who had endured perilous journeys from war-torn countries. As I strolled through the city, I discovered Zavicaj, a charming restaurant, where I dined in ethnic ambiance typically only found in a museum, with the sound of old folk songs playing, and everything homemade. Savoring the local spice-infused beef goulash soup served with hot peppers and Serbian flatbread, I immersed myself in the flavors of the region. Mindful of the plight of the less fortunate, I refrained from taking photos, and instead, felt immense gratitude. It was Thanksgiving time in my home country, and with a simple warm meal and comfortable place to sleep, I was extremely thankful for the opportunity to travel, my health, and for my freedom.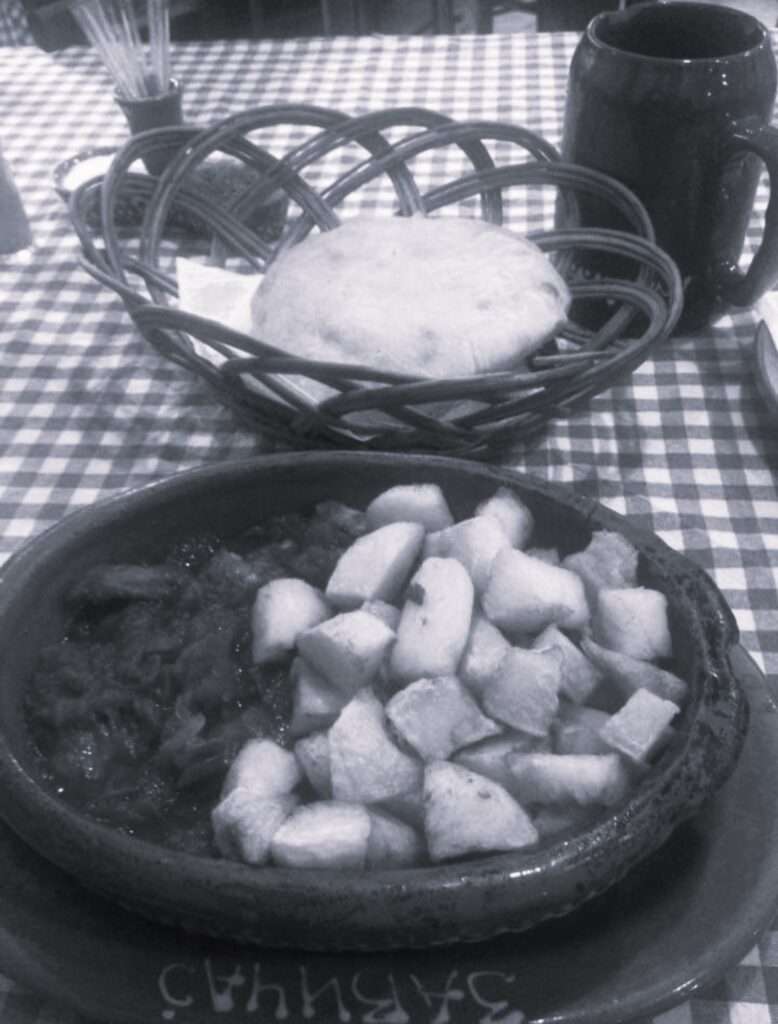 Taking a flight to Montenegro, I landed at the small, but modern airport in Podgorica. This little country, once part of Yugoslavia and the Ottoman Empire, revealed its stunning natural beauty and rich history. Enjoying the misty sunrise and magnificent mountain views from the Hotel Aria, I indulged in a lavish breakfast in the cozy yet expansive restaurant. Nestled in the mountainous region of Podgorica, the hotel felt like a secluded resort, offering a serene escape.
Eager to continue my Balkan adventure, I embarked on a circuitous route to Ljubljana, Slovenia, before flying over Croatia, Bosnia, and Montenegro. The breathtaking flight over the Dinaric Alps Mountain Range offered captivating views of the region's natural wonders. Upon arriving at the small, misty, mountain airport in Pristina, Kosovo, I found comfort and relaxation at the International Prima Hotel and Spa.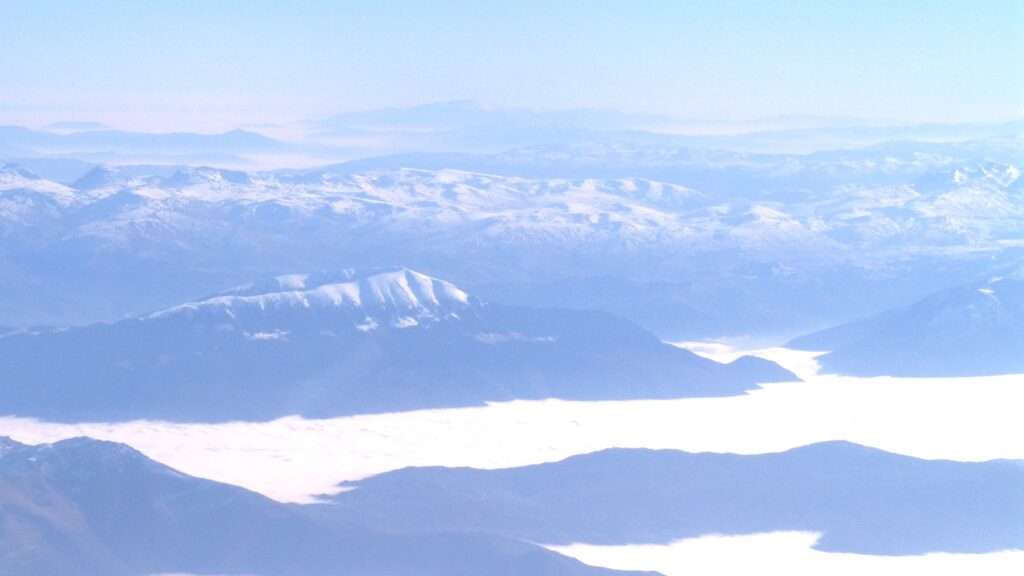 My next destination was Sarajevo, a city steeped in history and resilience. The Hotel Michele welcomed me with warm hospitality, serving a sumptuous breakfast of eggs, bread, meats, cheeses, pastries, juice, and coffee delivered to my room each morning. Known as the "Jerusalem of Europe," Sarajevo boasts a unique blend of religious sites, including mosques, churches, and a synagogue, all within close proximity. The misty atmosphere added an air of mystery to this enchanting place. Sarajevo is in a valley containing two rivers and is surrounded by heavily forested mountains and hills. I was there in late November, and fog, mist, and smog from chimney fires hung in the mountain air. I circled the gigantic US Embassy where signs and patrolling guards warned me not to take any photos. Here are my few pictures from walking about town.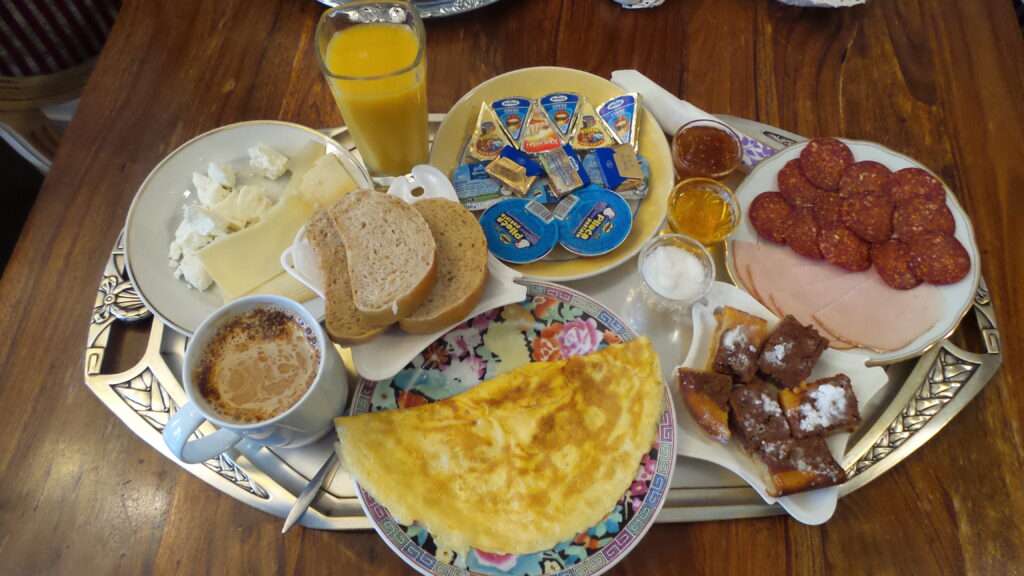 Concluding my Balkan journey, I embarked on a nine-hour train ride from Sarajevo to Zagreb, the capital of Croatia. The Hotel Central, conveniently located near the main train station, provided a comfortable base for my stay. Near my hotel was a huge public ice-skating rink surrounded by food vendors selling tasty holiday treats and warm drink concoctions. It was quite beautiful to be in the crisp weather with sounds, smells, and sights of Christmas all around.
My adventure through all ten of the Balkan States offered a profound and diverse experience.  As I started my journey home for the holidays, I carried with me cherished memories, newfound appreciation for different cultures, and a renewed sense of gratitude for the opportunities to travel.
Scroll down below the comment section (leave a comment if you like), to read the next post and discover the next adventure…