Embarking on a train journey from Croatia, I found myself back in Budapest, Hungary—a city I had previously visited to experience the incredible spas and mineral waters. This time, I arrived during the festive Christmas season and checked into the Budapest Marriott, offering breathtaking views of the majestic Danube River. With my Marriott status, I had access to the exclusive concierge level, where an impressive selection of food and drinks awaited. I was happy to mingle with fellow travelers, many of whom were on business trips from various parts of Europe and America. Budapest is a city made up of two former cities – Buda and Pest.  The hotel was located on the former Pest side of the river with magnificent views of the Buda Castle and offered a prime location to soak in the city's beauty. From my room, I was treated to a magnificent view of the illuminated Buda Castle—a sight that transformed it into a city of its own after sunset.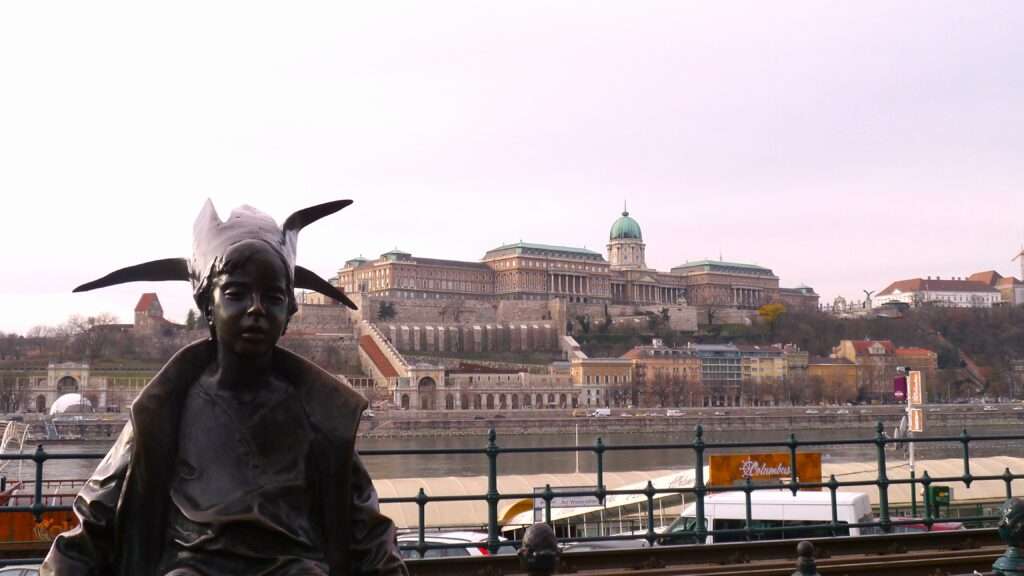 As I strolled along the Danube River, I encountered a poignant memorial that served as a reminder of Budapest's painful past. In 1944 and 1945, 60 Jews were senselessly shot and thrown into the river by the fascist Arrow Cross militiamen. Today, the memorial stands as a tribute, depicting 60 pairs of shoes—an evocative symbol of the lives lost and the atrocities committed. This somber reminder urged reflection and deepened my appreciation for the resilience of the city and its people (a picture is in the gallery below).
Hailing from a small town in Virginia named Lynchburg, I was amused to discover a "pop-up" Jack Daniels bar in Budapest bearing the name of my hometown. While the fame of Lynchburg, Tennessee, primarily stems from its association with the renowned Jack Daniels bourbon, it was a lighthearted coincidence to stumble upon this connection in a faraway land.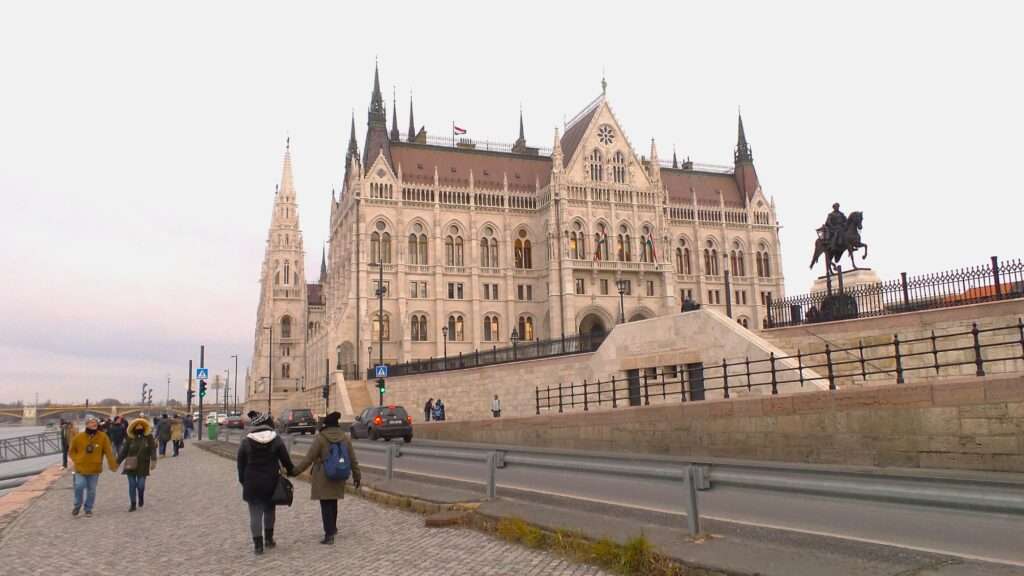 Here is a short video montage of the Buda Castle, the Danube River, and a Christmas market just outside my hotel….
Returning to Budapest provided a fresh perspective on the city's timeless allure. From indulging in the rejuvenating thermal spas and reveling in the stunning views of the Danube River to encountering historical memorials and unexpected hometown references, every moment in Budapest provided a deeper understanding of its complex history, a renewed appreciation for its cultural treasures, and the memories of the warm hospitality I had encountered along the way.
Scroll down below the comment section (leave a comment if you like), to read the next post and discover the next adventure…