In 2017, I embarked on another exciting adventure, catching a Space-A flight from Norfolk, VA, to Rota, Spain. This was not my first visit to Rota, as I had previously experienced its charm in 2012. Upon arriving in Rota, I couldn't resist indulging in some of the freshest fish from the Gaditan coast, savoring the flavors while staying at the delightful Duna y Luz hotel in old town. I then made my way to Madrid is search of some traditional cuisine of Spain like paella, homemade stews, and rice dishes.
During my stay in Madrid, I chose to settle near Santo Domingo Station at the Hotel Chamartin on Gran Via, a bustling area that offered easy access to the city's iconic landmarks. The Royal Palace and the Almudena Cathedral, both situated in the historic center of Madrid, beckoned me to explore their majestic beauty. These architectural wonders stood as emblems of the city's rich heritage.
Just as my planned stay was nearing its end, I crossed paths with fellow adventurers from Iceland, and we decided to extend our time together, discovering the city's hidden gems and indulging in its culinary offerings. To accommodate our newfound camaraderie, I switched hotels to the Vincci Capitol, a splendid establishment with a rooftop bar and pool that offered a breathtaking view of the cityscape. Our gastronomic journey led us to savor the local fare at Lamucca Del Carmen, Sagrada Familia, Cerveceria Pepe, and DeCocina Gastrobar. We dedicated a day to explore the vibrant food markets, where we delighted in sampling montadito, tapas, creme Catalan, and other local favorites. Additionally, we embarked on a tour of the Cripta De La Catedral, an awe-inspiring crypt-chapel that left us in awe of its grandeur. I also stumbled upon an American expat spot that broadcasted live sporting events, allowing me to cheer on the Washington Redskins Football Team alongside fellow fans.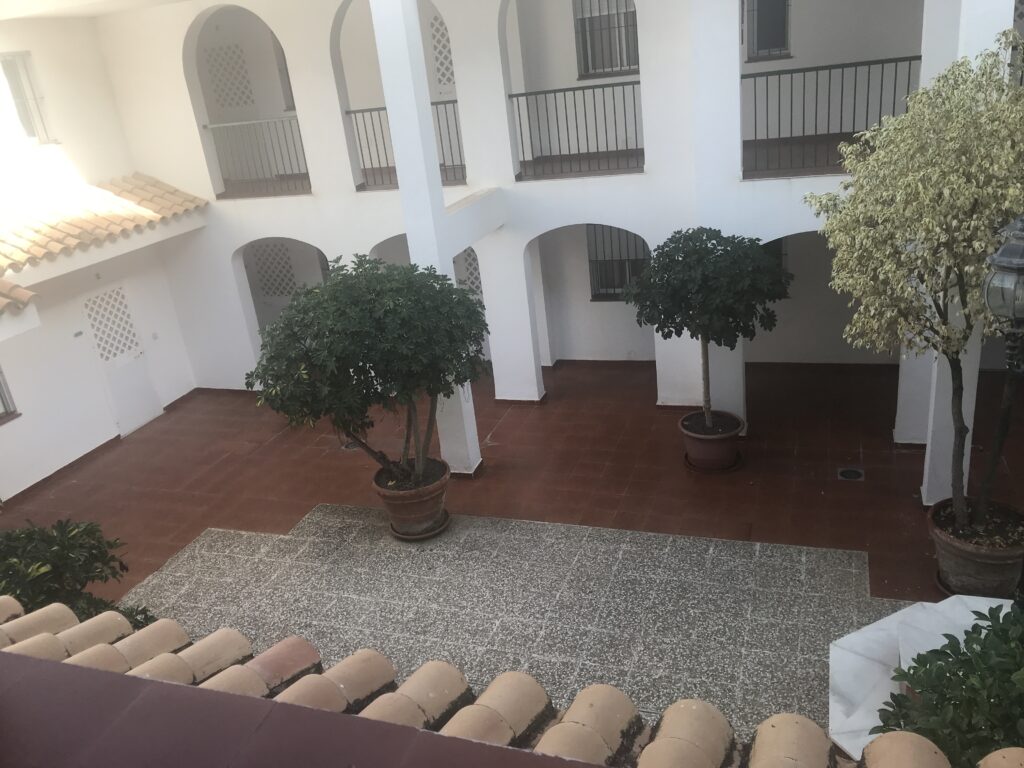 For me, Madrid was a haven of tapas, seafood, charcuterias, and remarkable sightseeing. Every culinary adventure left me wanting more, but my journey wasn't over yet. Here are a couple videos of my second hotel in Madrid: Vincci Capitol, and a look inside of the Cripta De La Catedral…
Continuing my Spanish adventure from Madrid, I found myself heading northwest to the enchanting city of Barcelona. It was impossible to resist the allure of the UNESCO World Heritage Site, La Sagrada Familia, and I was instantly captivated by its beauty and grandeur.
During my stay in Barcelona, I chose the vibrant El Born neighborhood as my home base. Every day and night, as I strolled through the charming streets, I walked past the magnificent Arc de Triomf, a testament to Barcelona's rich history and built in honor of the 1888 Barcelona World Fair. The energy of the city pulsed through the lively and iconic Las Ramblas, a bustling pedestrian street at the heart of Barcelona. However, my primary motive for visiting this city was the legendary Spanish cuisine, particularly the tapas.
One name had been etched onto my culinary bucket list since I saw it recommended by the late Anthony Bourdain: Quimet & Quimet. This iconic tapas restaurant, in operation since 1914, promised an extraordinary culinary experience. As I entered, my taste buds tingled with anticipation. I was not disappointed. The imaginative small plates of unique delicacies were a testament to the mastery of the culinary craft. From artichokes, cheeses, and caviar to scallops, anchovies, razor and white clams, tuna, peppers, Iberian pork, squid, quail, vegetables, foie gras, mushrooms, and prawns, each dish was expertly paired with oils, seasonings, special sauces, and unique breads. The sight of these creations being crafted in front of me heightened the anticipation, and with every bite, I savored the symphony of flavors that danced on my palate. Quimet & Quimet truly lived up to its reputation as a temple of tapas.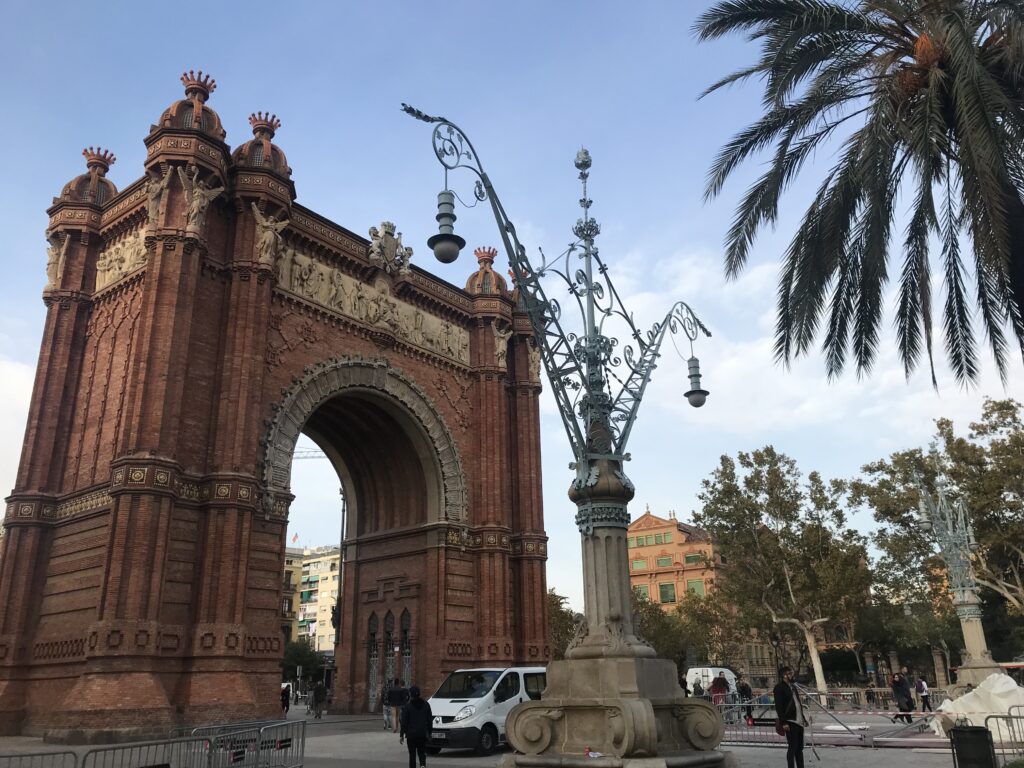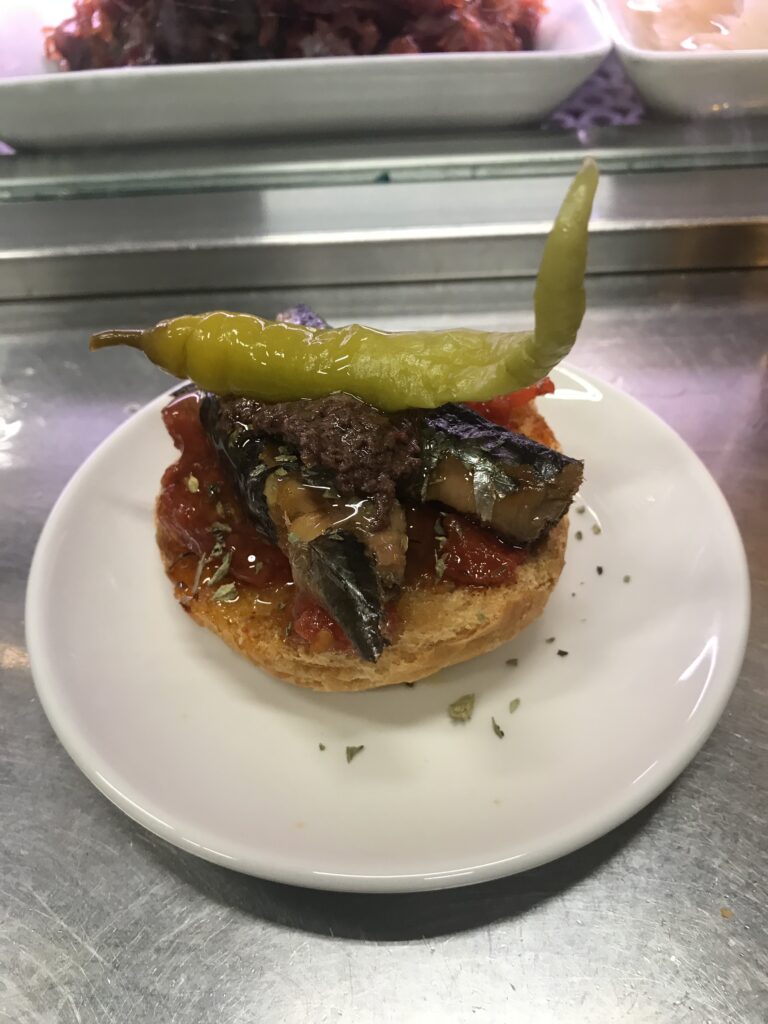 Of course, my culinary journey didn't end there. I ventured to other local spots, discovering new favorite tapas along the way. One dish that particularly delighted my taste buds was shishito peppers, a flavorful treat I enjoy making at home. And how could I visit Spain without indulging in the world-renowned Spanish sangria? The combination of fruity flavors and refreshing notes was the perfect accompaniment to my culinary adventures.
Amidst my exploration of Barcelona, one evening took an unexpected turn. As I wandered through the streets, I heard the sound of chanting growing louder. Curiosity drew me closer until I found myself amidst a sea of protestors. The massive demonstration was in opposition to Catalan independence. Despite the size of the gathering, the protest remained civil and peaceful, serving as a reminder of the power of peaceful expression.
From the architectural marvels to the vibrant streets, and, of course, the unforgettable gastronomic experiences, this city had truly captured my heart. As I bid farewell to Barcelona, I carried with me the flavors, sights, and sounds that would forever remind me of this remarkable journey through Catalonia's culinary and cultural wonders.
Scroll down below the comment section (leave a comment if you like), to read the next post and discover the next adventure…