From the bustling streets of London, my friend Andrew and I embarked on an adventurous road trip to visit his brother in Cardiff, Wales. As we adjusted to driving on the left side of the road, we couldn't help but be enchanted by the simple beauty and ancient history that Wales offered. The country's landscape was dotted with historic buildings, walls, and castles, each with its own story to tell and glimpses into the past. There are so many historic buildings, walls, and castles, that many are now repurposed to realign with modern needs, while maintaining the architectural value of their heritage.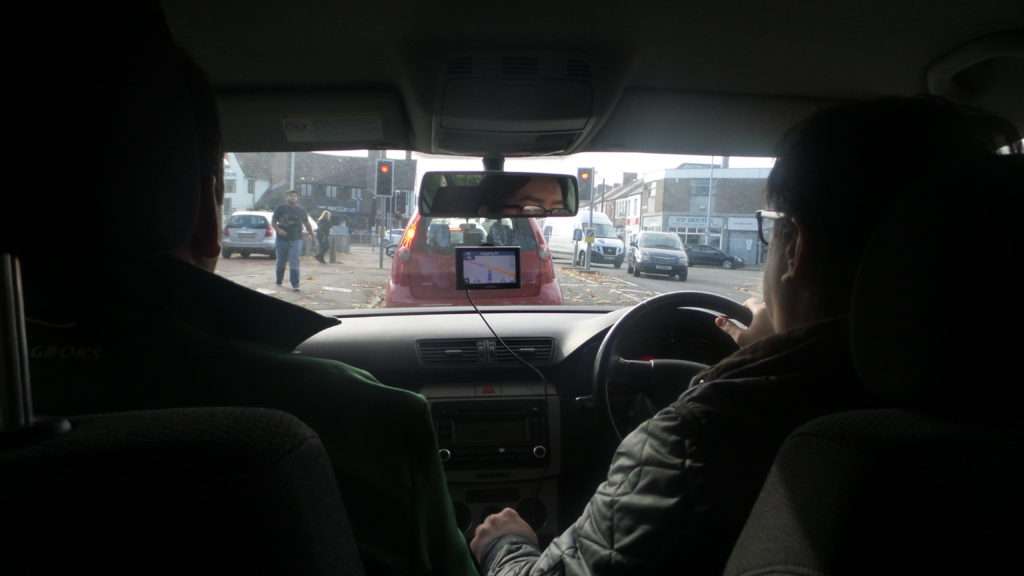 One of our memorable excursions led us to St Donat's Castle, a medieval fortress nestled amidst picturesque surroundings. With its inner and outer courts, lush gardens, moat, and towering keep, the castle stood as a testament to Wales' rich heritage. With no employees or tourists in sight, we had the castle entirely to ourselves, allowing us to immerse ourselves in its history and imagine the lives of those who once inhabited its walls.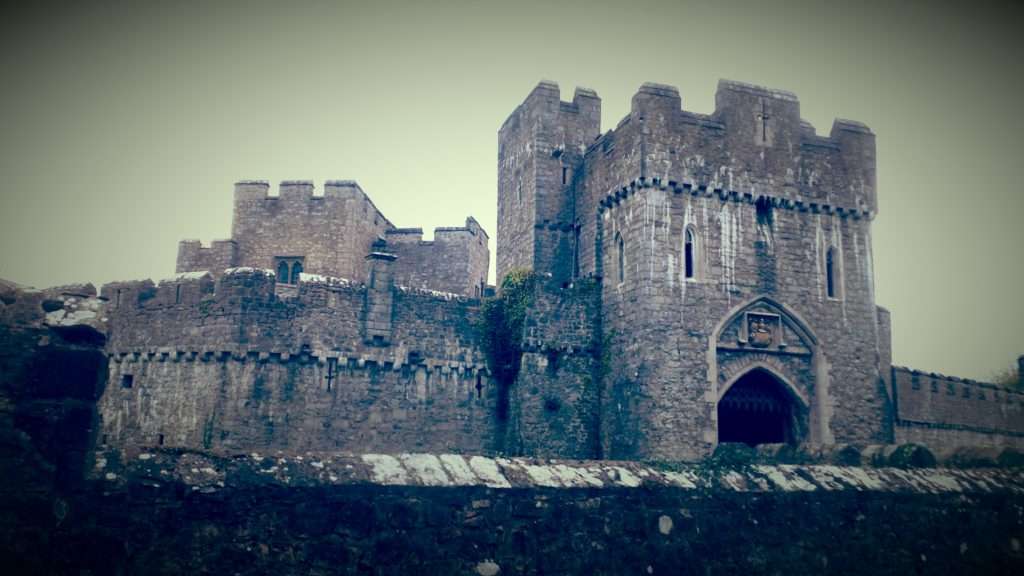 Eager to explore more of Wales' natural wonders, we ventured towards the Bristol Channel coastline. Following an ancient trail, we traversed through light forests, dense brush, and verdant green hills teeming with livestock. The rugged coastal cliffs, with waves crashing against the jagged rocks below, provided a breathtaking backdrop as we hiked along. Along the way, we indulged in wild berries plucked from the trail, savoring their sweet flavors while taking in the magnificent views.
One day, we ventured to the charming coastal town of Llantwit Major. The town exuded a laid-back atmosphere, and its collection of friendly centuries-old pubs, dating back to the 11th century, offered a glimpse into its rich past. It was the perfect place to unwind and soak in the relaxed Welsh culture before bidding farewell.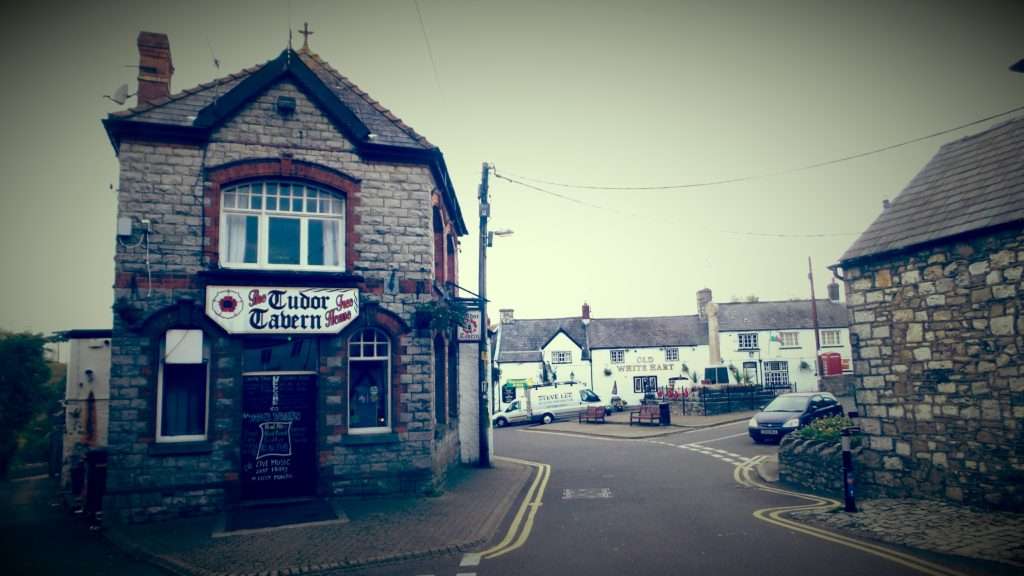 Here is a short video of our hike along the coast…
On my last morning in Wales, I asked my friends to drop me at the train station and told them I was going to find my way to Ireland since I was so close. At one of the several restaurants in the moderate size train station, we sat down for breakfast, where I couldn't resist indulging in something I had come to appreciate during my time in the UK…a traditional English fry-up, sure to set you right after most any situation you may find yourself in. This hearty breakfast, consisting of fried bread, eggs, tomato, beans, meat, and sometimes black pudding or mushrooms, accompanied by ketchup or the classic HP sauce, provided the perfect fuel for the day ahead. With a contented belly, I said my goodbyes to my friends, grateful for their hospitality and friendship.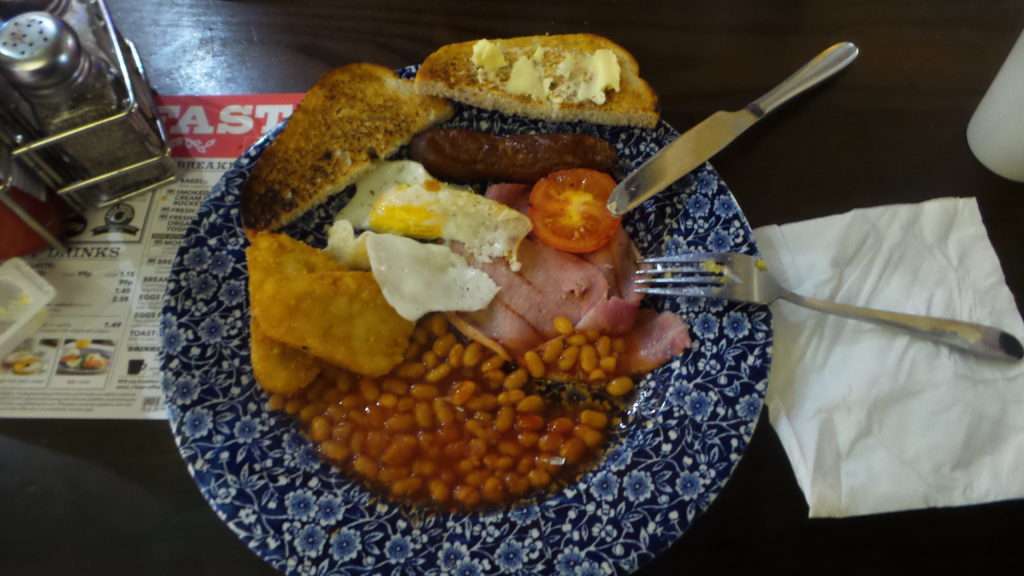 With thoughts of Ireland beckoning, I made my way to the coastal community of Swansea in search of a boat that would carry me across the waters. But not without reflecting on the unforgettable experiences Wales had offered me. From the enchanting St Donat's Castle to the stunning coastal countryside of Glamorgan, Wales had proven to be a place of discovery and wonder.
If you ever find yourself in Wales, I urge you to explore the captivating allure of St Donat's Castle and venture into the breathtaking landscapes of Glamorgan. It is a place that will leave you awe-inspired and yearning for more adventures.
Scroll down below the comment section (leave a comment if you like), to read the next post and discover the next adventure…