States #2 and 3 (Georgia and South Carolina):
After touring the enchanting swamplands of Georgia, we made our way to the coastal gem of Historic Savannah, Georgia, where we were greeted by the lush landscapes and captivating Spanish Moss gracefully hanging from the majestic trees. To immerse ourselves in the city's history, we embarked on a delightful horse-drawn carriage ride through the old town. The cobblestone streets, picturesque squares, and meticulously preserved architecture were a sight to behold, taking us back to a bygone era.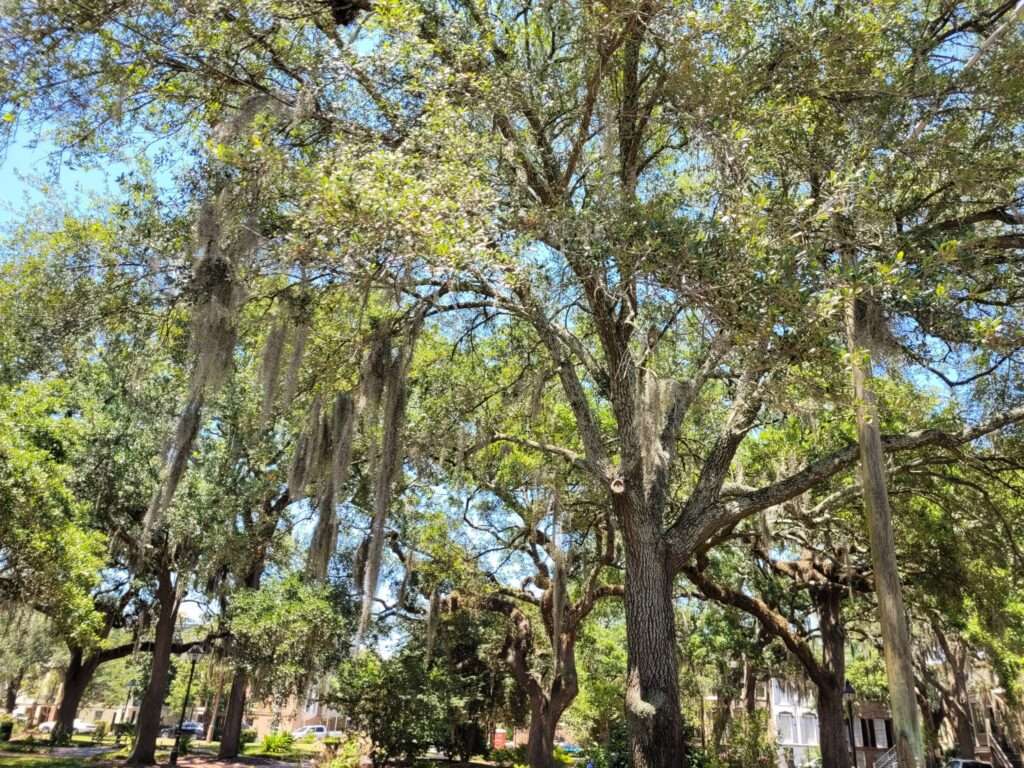 During our visit to the Savannah, we dedicated time to exploring some of the city's captivating museums which offered a glimpse into the city's rich heritage and cultural significance.
No visit to Savannah would be complete without strolling along the vibrant Savannah Riverfront. This bustling area offered a perfect blend of shops, eateries, and stunning views of the river. Seeking a memorable dining experience, we found ourselves at "Toasted," a one-of-a-kind eatery offering a wide array of toasted delicacies.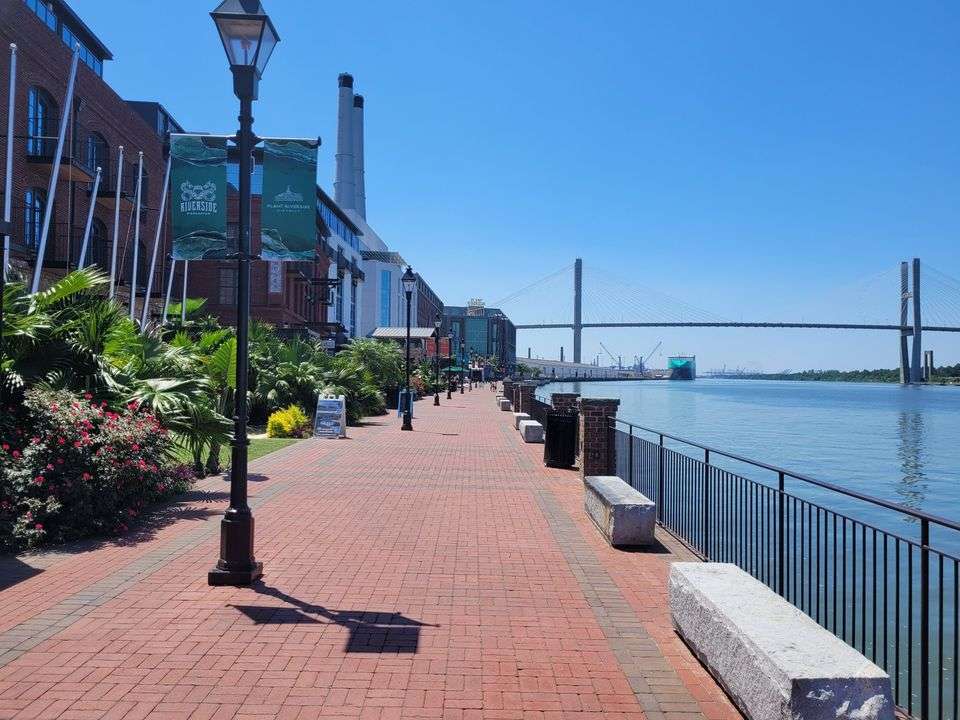 Leaving Savannah behind, we ventured into South Carolina to witness the breathtaking beauty of the Angel Tree on Johns Island. This magnificent oak tree, estimated to be over 500 years old, captivated us with its sprawling branches and ethereal presence. Standing beneath its grandeur, we couldn't help but feel a profound connection to the natural wonders that grace the Southern landscape.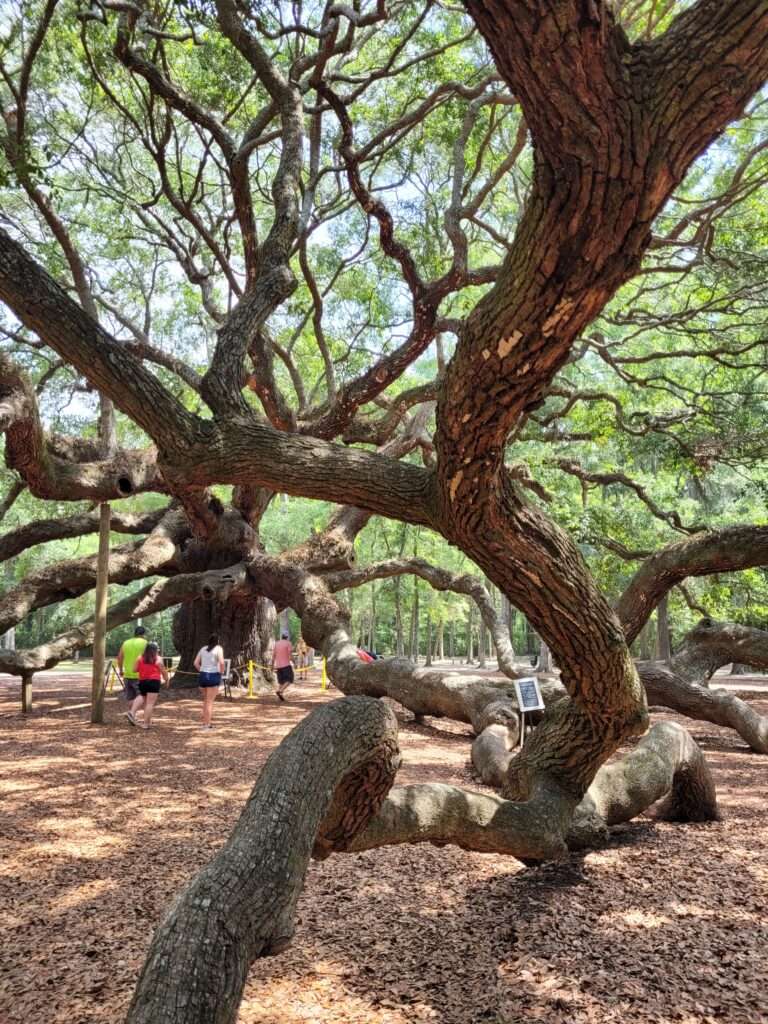 Our journey then led us to Charleston, where we embarked on a memorable boat ride to Fort Sumter. Steeped in historical significance, this iconic fort witnessed the beginning of the American Civil War. We learned about the history of the fort and saw where the first shots of the Civil War were fired. As veterans, we were honored to participate in a flag folding ceremony as the original-style flag was respectfully lowered. This poignant moment served as a reminder of the sacrifices made by those who came before us.
Exploring Charleston Harbor, we marveled at the picturesque views and historical landmarks that dotted the shoreline. From the stately Battery Park to the iconic Ravenel Bridge, the harbor provided a serene backdrop against which we could appreciate the city's unique character. For a taste of the South, I skipped the shrimp and grits and enjoyed a culinary delight of citrus-basil rotisserie chicken and lemon-pepper cauliflower to tantalize my taste buds.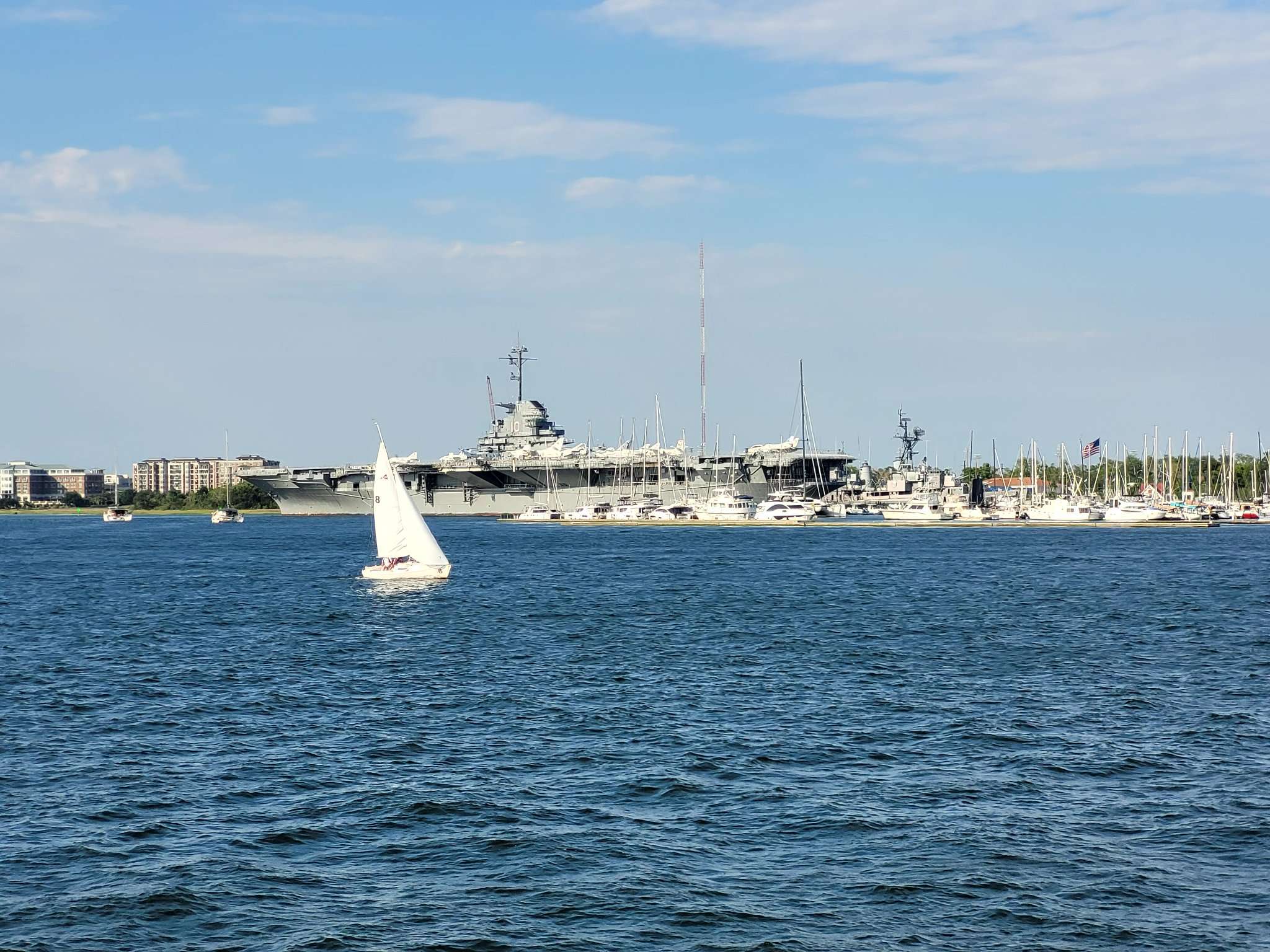 While in the area, we visited and stayed with friends, and went to a local minor league baseball game between the Savanah Bananas, and the Lexington Blowfish. It was a fun time with great people. Visiting Savannah and Charleston was a journey through time, filled with captivating history, architectural wonders, and warm Southern charm. From the enchanting streets of Savannah to the poignant moments at Fort Sumter, each experience left us with unique memories. The coastal beauty, cultural richness, and culinary delights offered by these two cities made for a truly unforgettable adventure.
Scroll down below the comment section (feel free to leave a comment if you like) and move on to the next post to read about the next adventure…