Continuing my European adventure, I journeyed from Belgium to meet my brother at Munich Airport, where we embarked on an exploration of captivating German cities. Our first stop was Nuremberg, a picturesque city adorned with cobbled streets, a rich culinary scene, and quintessential German charm. Strolling through the city's streets, we marveled at the well-preserved half-timbered buildings that lined our path. The magnificent Imperial Castle Nuremberg stood atop the city, offering panoramic views and a glimpse into the medieval era. As we explored further, we encountered the thought-provoking Ehekarussll Fountain, a somber representation of the journey of a troubled marriage from dating to death. Piazza dei Signori enchanted us with its weekend market, where locals immersed themselves in the vibrant atmosphere. We paused to savor the historical surroundings and enjoy delightful meals at Restaurant Burgwachter and Hausbrauerei Altstadhof where we sat overlooking the Albrecht Dürer-platz.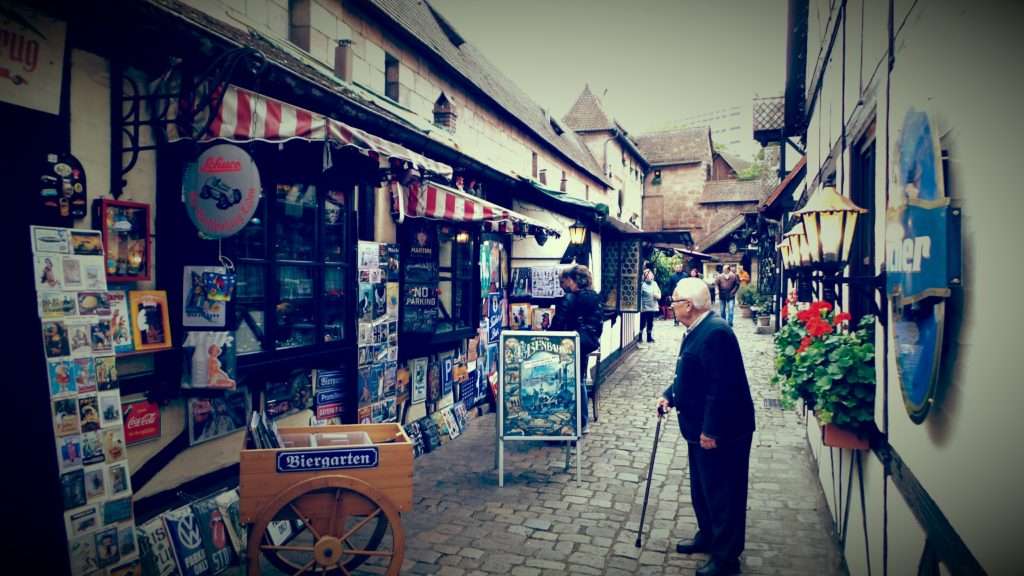 Nuremberg carries profound historical significance, evident in its attractions. We had the opportunity to visit the Nuremberg Trials permanent exhibition, offering a profound insight into this pivotal event in history. Additionally, we explored the Nazi parade grounds and the Nazi Party Rally Grounds Museum, delving into the rise and aftermath of the Nazi party and the renowned courtroom 600. These experiences shed light on the complexities of the past and highlighted the importance of understanding history.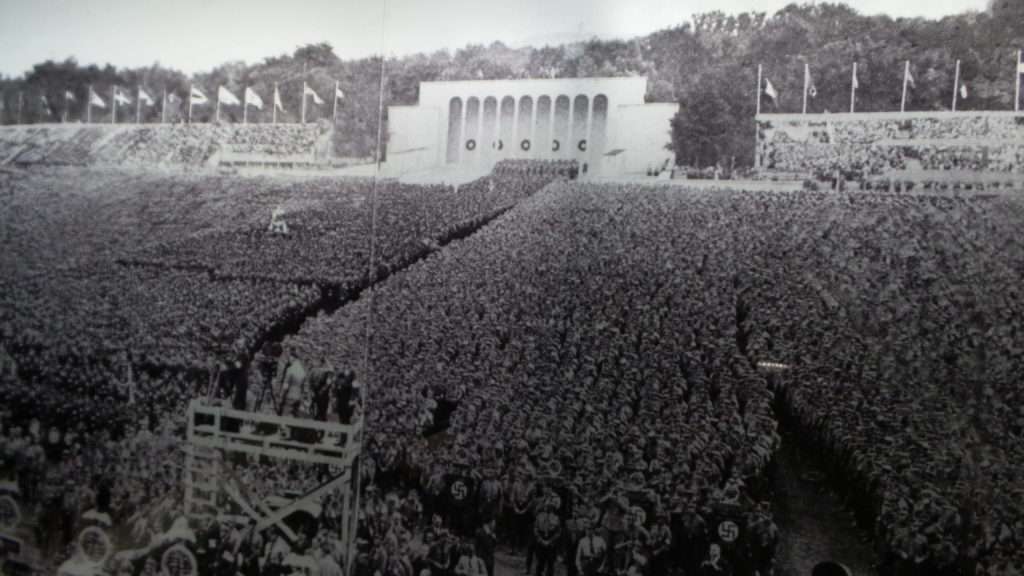 While in Nuremberg, we chanced upon an all-you-can-eat sushi go-round restaurant and decided to check it out. Warm items on one level, cold items on the other. All items pass by on conveyer and when you see something you like, simply open the door and help yourself. A fun and tasty way to try all kinds of good sushi items!
My brother's passion for music led us to attend a Red Fang concert in Cologne, Germany, a band he avidly follows from the US. As the music blared and the energy surged through the crowd, we found ourselves on the cusp of a crazy German mosh pit. It was an unforgettable experience, embracing the universal language of music and sharing the electric atmosphere with fellow fans, and after the show my brother got to meet the band. From Nuremberg, we ventured to Cologne, a city that delighted us with its awe-inspiring architecture. We embarked on leisurely walks, captivated by the stunning Cologne Cathedral and its towering spires. As we meandered through the city, we stumbled upon a charming "green house," adding a touch of whimsy to our explorations. Each step revealed new surprises, showcasing Cologne's vibrant atmosphere and cultural heritage.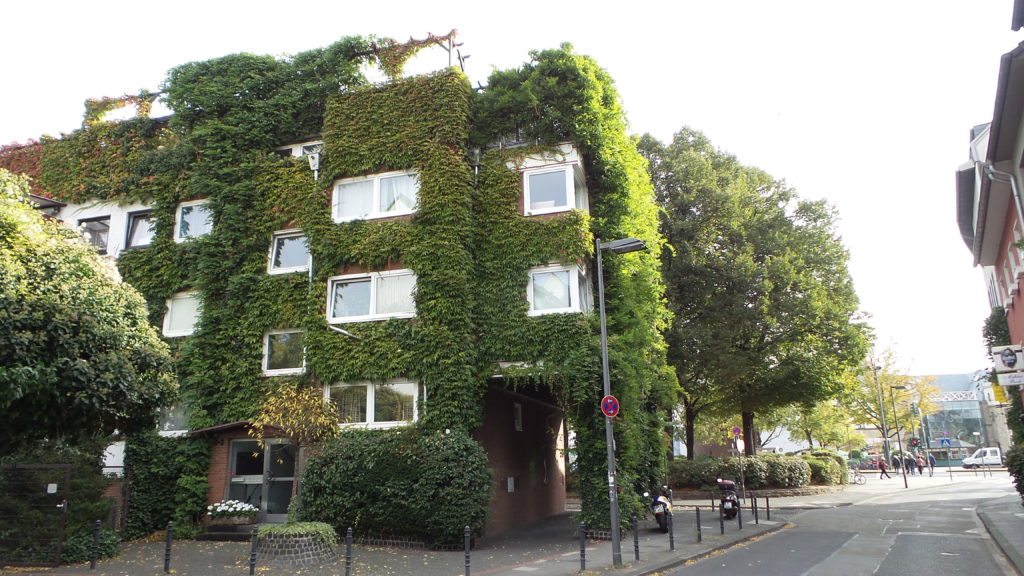 Our journey next took us to Frankfurt, where I introduced my brother to the city famous for inventing sausages. Crossing the Main River, we discovered the enchanting "locks of love" on the iconic bridge, symbolizing everlasting relationships. Frankfurt's diverse culinary scene tempted us with a variety of gastronomic delights, further enhancing our appreciation for German cuisine.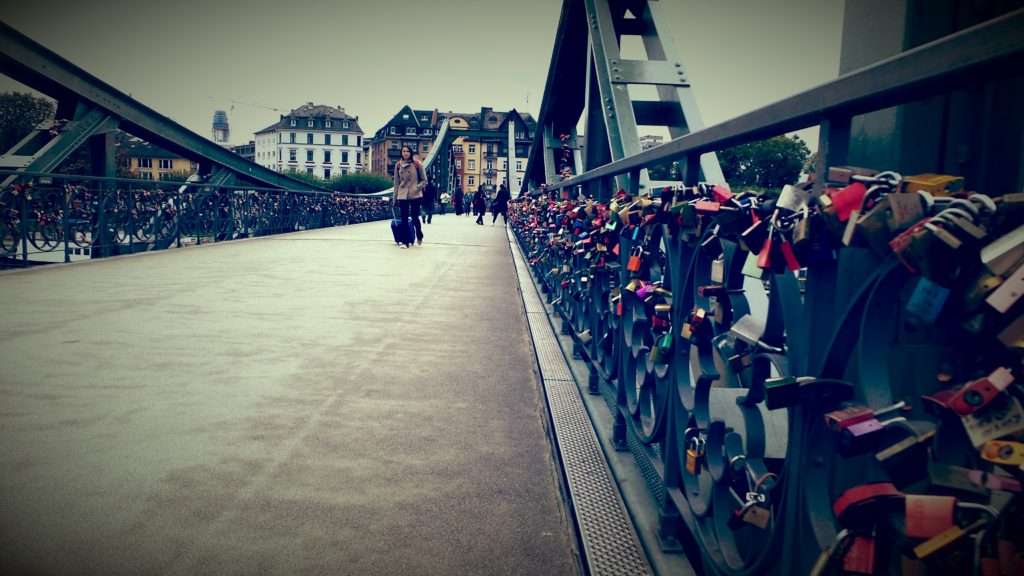 Throughout our German escapade, we relied on the convenience and charm of rail travel. I have twice had the pleasure of having a 90-day Eurorail Pass, a first-class ticket providing access to trains in 22 European countries. This pass proved to be an excellent value, allowing us to explore the continent's diverse landscapes comfortably. From picturesque German rails to vibrant train stations, each journey was accompanied by unique train stations, making our rail adventures even more memorable.
As we traversed the captivating cities of Nuremberg, Cologne, and Frankfurt, we witnessed the rich history, architectural wonders, and culinary delights that define Germany's cultural tapestry. From Nuremberg's medieval charm to Cologne's breathtaking Cathedral and Frankfurt's sausage legacy, each destination left an indelible mark on our journey. Exploring Germany by rail with the Eurorail Pass provided us with the opportunity to immerse ourselves in the country's diverse landscapes while enjoying the comforts of first-class travel. Embark on your own adventure to experience the magic that awaits in these enchanting German cities.
Scroll down below the comment section (leave a comment if you like), to read the next post and discover the next adventure…