During my time in Barcelona, my dear friend Heather from Virginia in the United States informed me that she was visiting her sisters' new home in Malta and extended an invitation for me to join them. Having previously met Heather's sister when we all shared memorable experiences in London, I eagerly accepted the opportunity and began researching how to reach the enchanting island of Malta. However, flights from Barcelona proved to be both time-consuming and expensive, prompting me to explore alternative options. Every flight seemed to cost many hundreds of dollars and take at least a dozen or more hours with at least one layover and the journey seemed like quite a quest. I then began searching for flights from nearby departure locations (since Malta is a small island country, there was only one option for my arrival location). I was amazed when I found a last-minute flight deal from Valencia, Spain to Malta for the unbelievable price of only €12 or about $15USD.
With excitement brewing, I promptly booked my ticket for the direct flight, scheduled to depart at noon the following day. Checking out of my Barcelona hotel early in the morning, I embarked on a three-hour train ride along the breathtaking east coast of Spain. As the sun rose above the Balearic Sea, I sipped on a refreshing container of freshly squeezed orange juice, acquired from within the Barcelona Sants Train Station.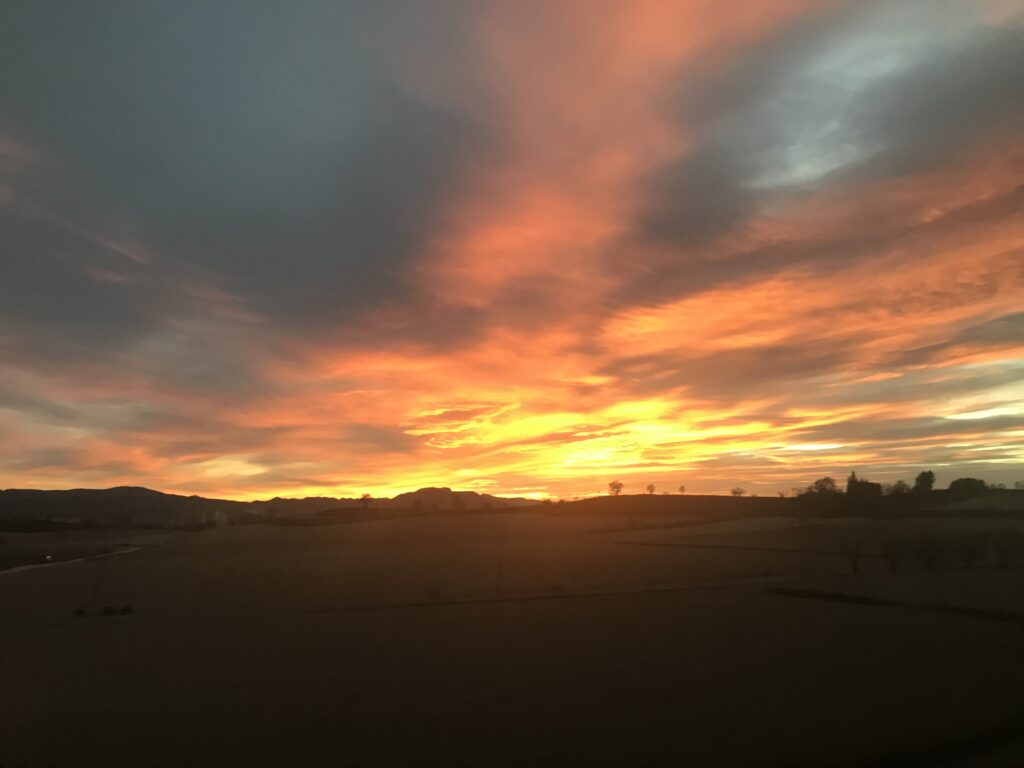 Upon arriving in Malta, I was warmly greeted by my friends and whisked away to the urban village of Baħar iċ-Ċagħaq. There, I stayed at the home of a multi-talented prominent movie producer, writer, author, and businessman—who was also the husband of Heather's sister, and with whom I had spent time with in London.  Familiar faces surrounded me, and the occasion coincided with a birthday celebration, making it a momentous evening. We indulged in a special dinner, hosted in a private room, featuring an array of homemade chutney, oils, breads, crackers, and a carefully curated selection of Sicilian meats and cheeses, including Ragusano, Cosacavaddu, Caprini Speziati, Salame di Asino, and Coppa di Suino Nero. Among the culinary delights, wild boar ravioli in truffle cream and crispy slow-roasted pork belly with crackling in red wine jus, stood out as highlights. Accompanied by dedicated wait staff and an impressive wine collection from the adjoining bodega, the evening unfolded as a magical experience, filled with laughter and delightful conversations.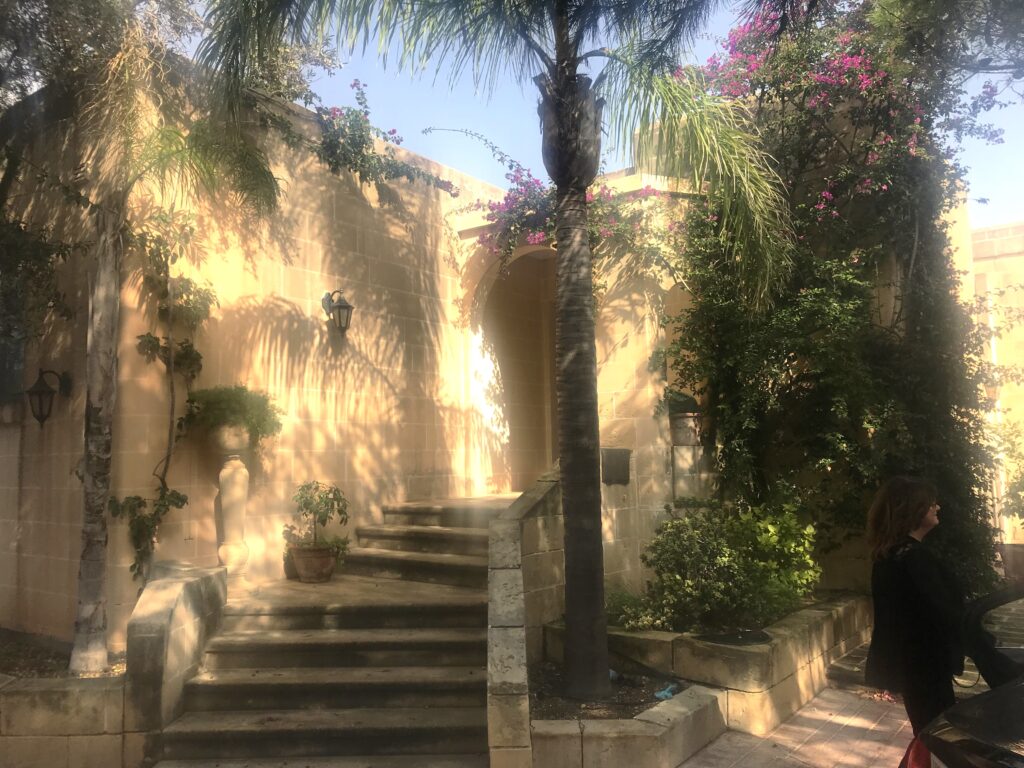 Malta, situated in the Mediterranean Sea between Sicily and the North African Coast, offers a captivating blend of history and natural beauty. On one occasion, we embarked on a ferry journey across the Gozo Channel to explore the charming island of Gozo. We ventured through the Xlendi Bay, and marveled at the waves crashing against the rugged coastline.
We embarked on a hike, scaling ridgelines and descending into a jagged grotto where the sea relentlessly splashed against the rocks. Our exploration continued with a visit to Il-Kcina Ghawdxija, a waterfront eatery in Xlendi Bay, where we ordered what we thought were individual pizzas but turned out to be huge. With waves crashing nearby, we relished our meal, peering out to witness the dramatic interplay between water and land. After satisfying our appetites, we embarked on a hike inland and discovered yet another breathtaking grotto, where water surged and churned against the pebbled shoreline.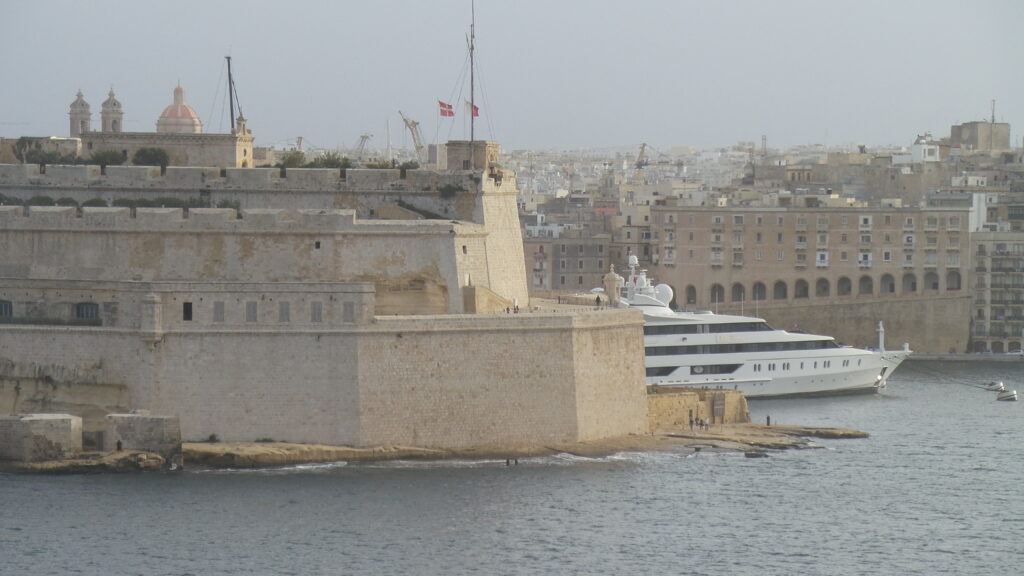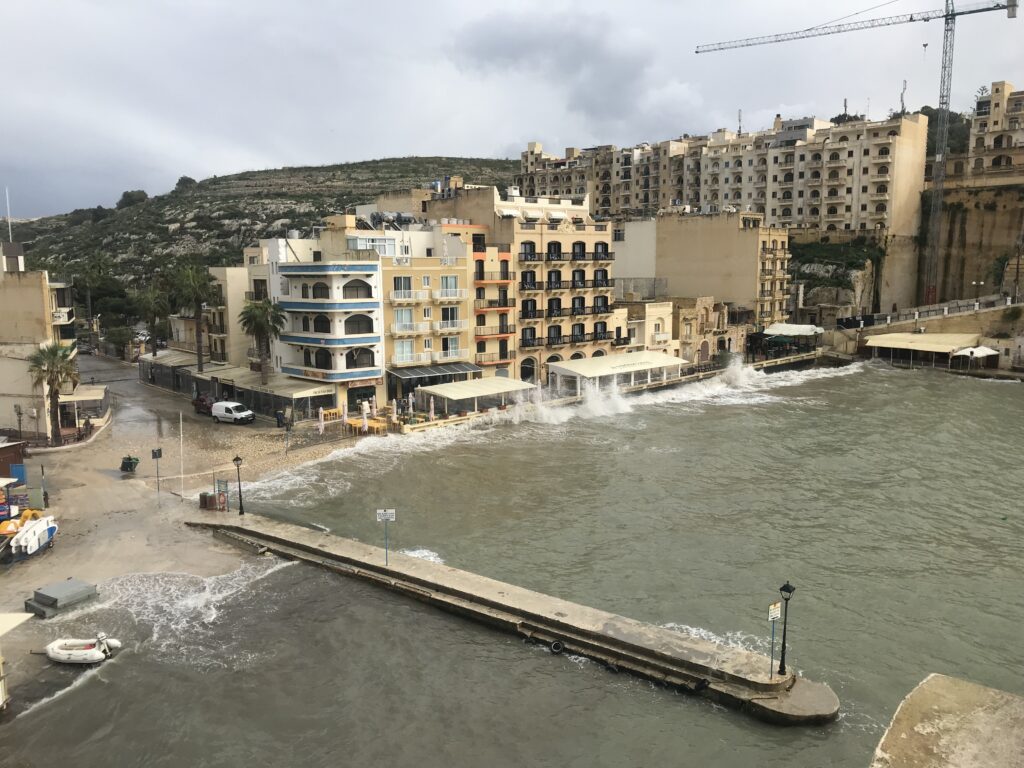 One day we hiked to a nearby mountain and discovered a cave, and we spent a few days getting lost in the city streets.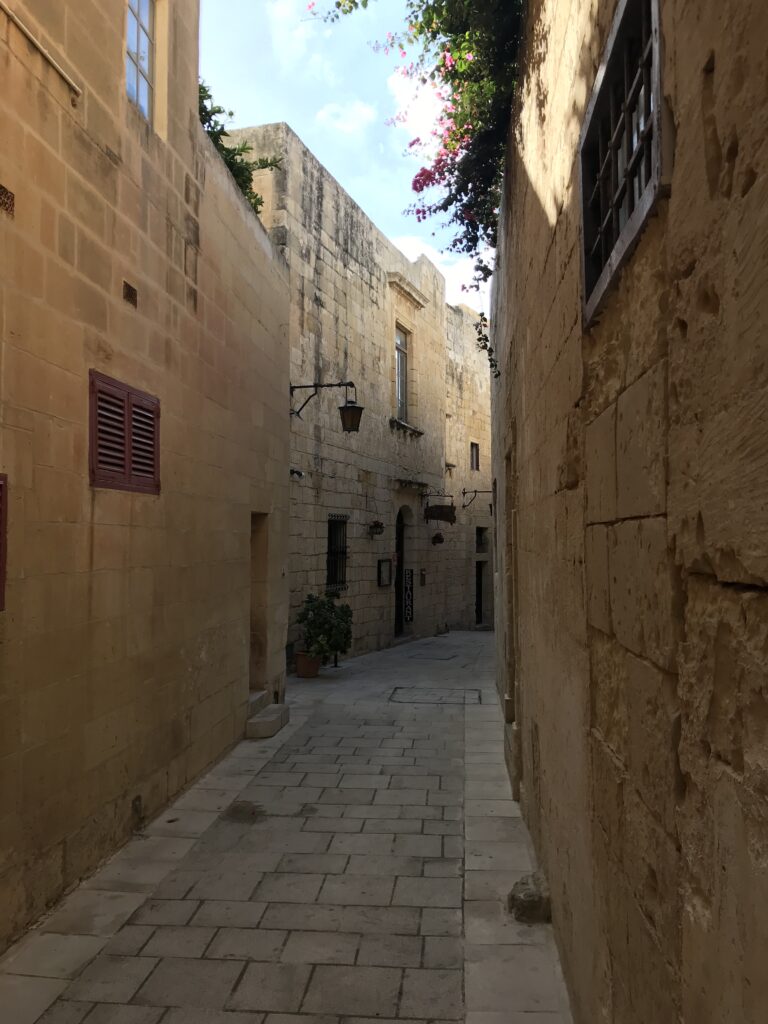 Throughout my stay, I couldn't help but notice that the entire island seemed to be constructed predominantly from rock, imbuing it with a unique character. To delve deeper into Malta's rich history, we visited the "Malta Experience," an informative attraction that transported us through the island's 7,000-year timeline. We toured La Sacra Infermia, a vast room with a magnificent timber ceiling once known as the Great Ward and guarded by The Knights Hospitaller, built in the 16th century and almost destroyed in World War Two. The building served as the longest hospital in Europe and could house over 900 patients. Our journey continued with a trip to Magro Food Village, where we immersed ourselves in shopping and tasting experiences, including savoring freshly caught fish. Malta's cities and villages offer a myriad of architectural gems, and we found ourselves particularly drawn to the "Three Cities" of Malta—Vittoriosa, Senglea, and Cospicua—situated in the heart of the historic center. These ancient artifacts stood strong, having withstood centuries of fortifications and historical events, and I couldn't help but feel a sense of awe as I roamed through the labyrinthine streets.
As we explored the charming city, we stumbled upon Eddies Café Regina in Republic Square Valletta—a delightful open-air restaurant specializing in fresh local fish, pizza, steaks, and snacks. We also went to Is-Serkin, where we indulged in the warm, golden-brown pastizzis, a traditional Maltese savory puff-pastry snack filled with either mushy peas or ricotta. It was impossible to resist trying both variations, and they lived up to their reputation as beloved local treats.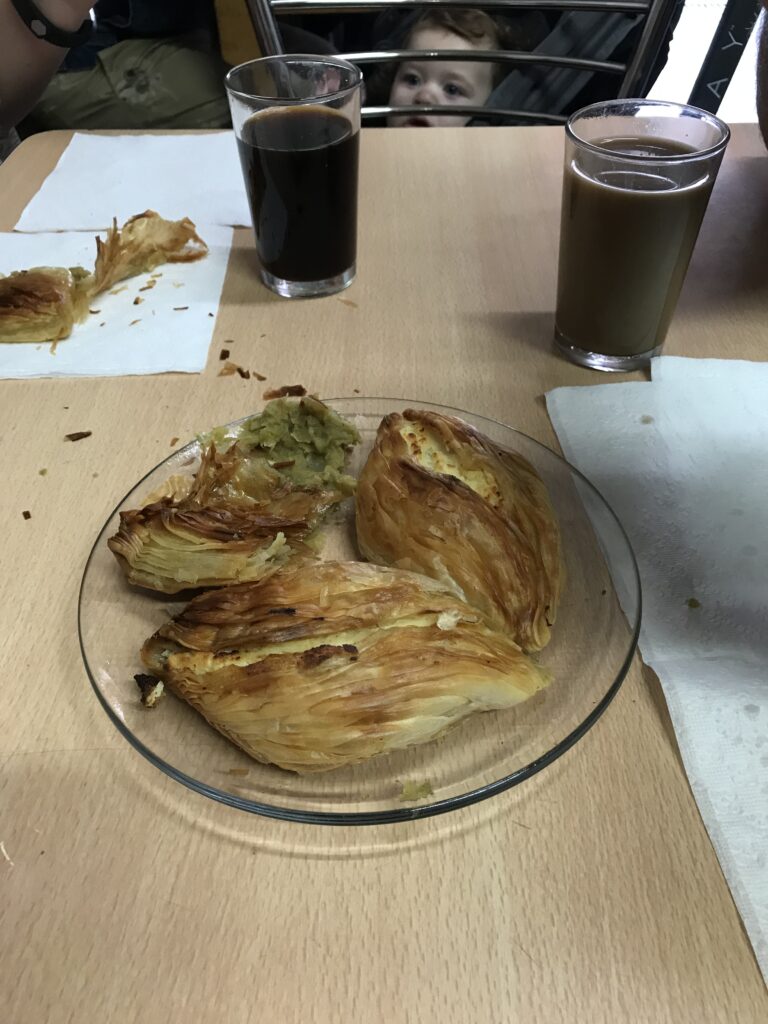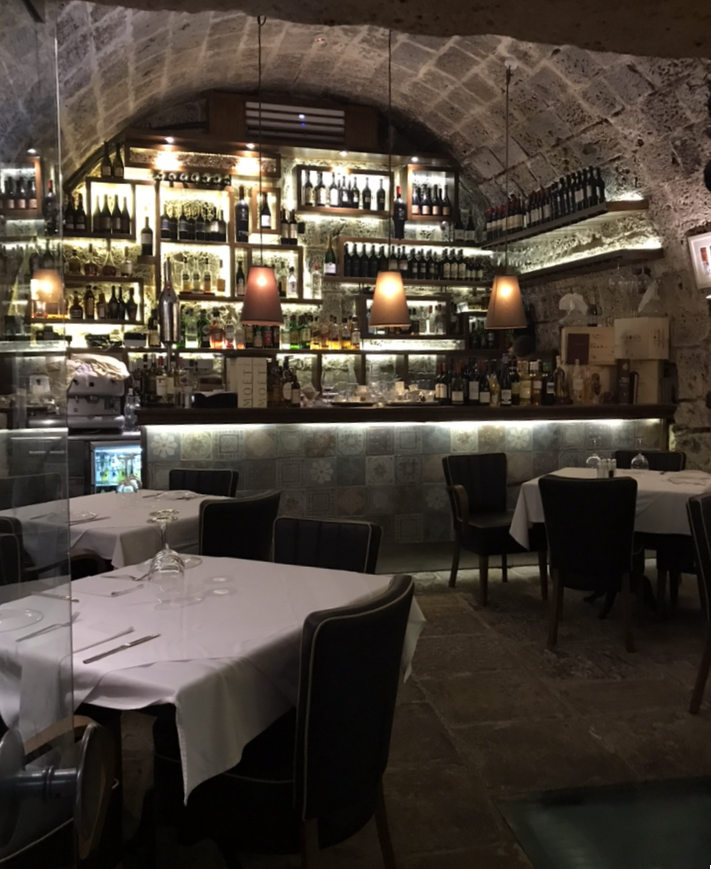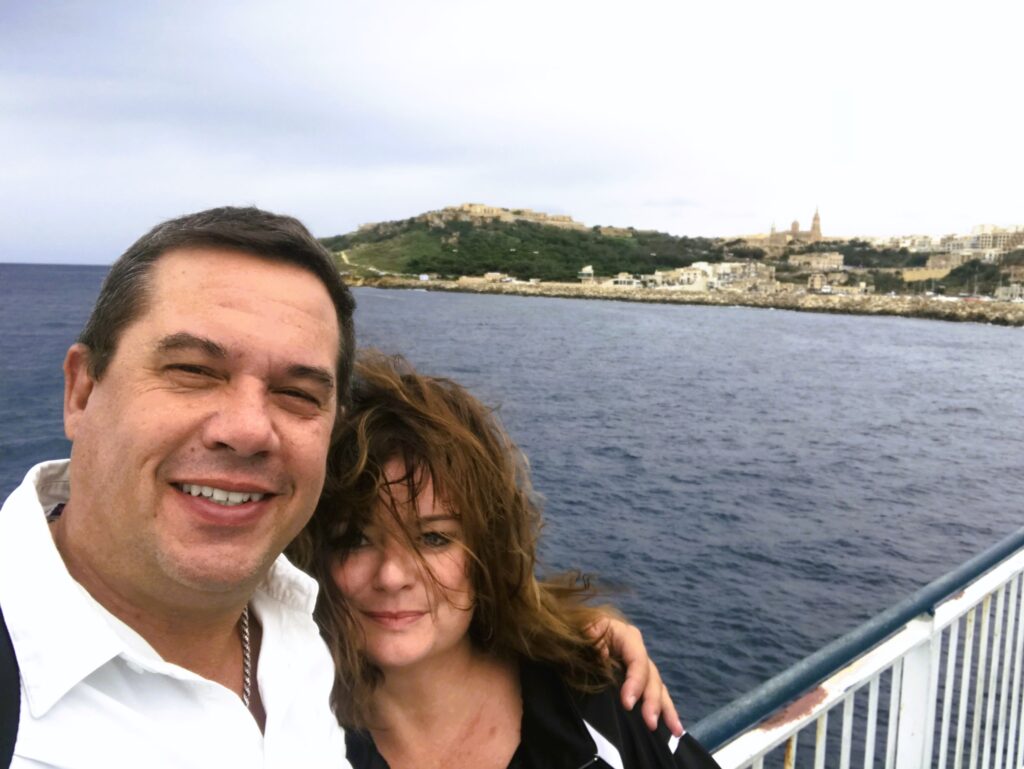 Back at our home base, cooking and preparing food became a shared passion. There was more than one dinner party, and the culinary experiences in Malta proved to be both unique and somewhat adventurous. We savored homemade delicacies, relishing the opportunity to taste the flavors of the island.
One night, we decided to take a taxi back from the city. Our driver navigated the wet roads with what seemed like bald tires, and the non-functioning wipers combined with condensation on the windows made visibility challenging. We were unable to implore him to drive cautiously due to the language barrier, so we held on tightly, feeling a mix of fear and exhilaration during the ride.
Here are a few pictures of wonderful homemade food and of our scary cab ride which I felt the need to video in case my phone was all that was found…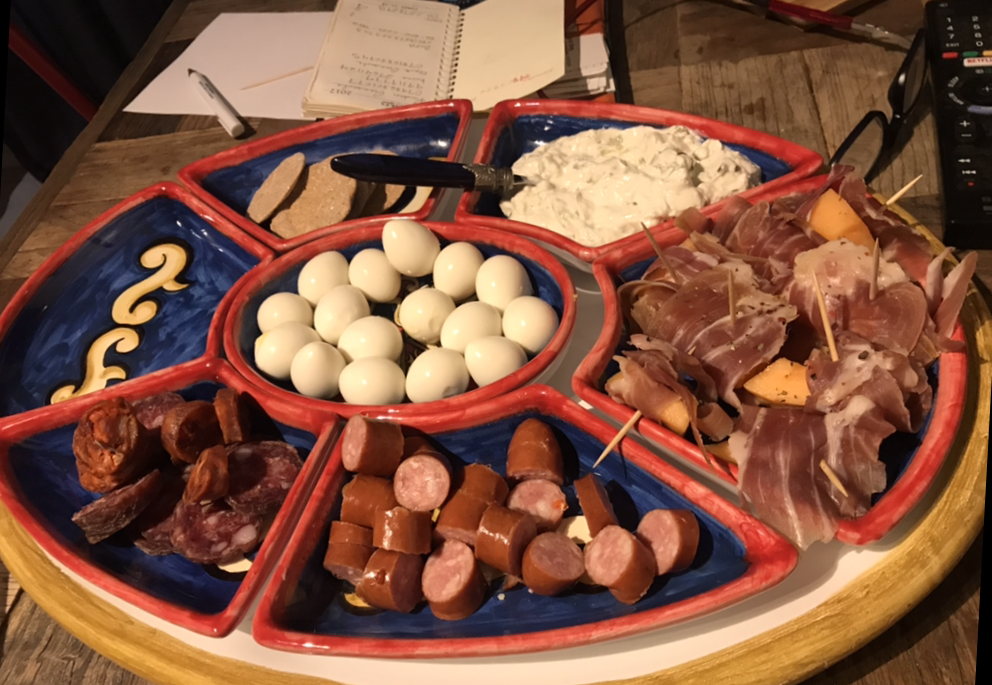 As my time in Malta neared its end, I found myself atop The Palace hotel at Tempt Fusian restaurant, where we enjoyed excellent Asian cuisine served against the backdrop of panoramic Mediterranean views, it was a fitting finale to my journey.
Malta had enchanted me with its rich history, breathtaking landscapes, and, of course, its delectable cuisine. From exploring rugged coastlines and venturing into grottos to indulging in traditional dishes and navigating the island's winding streets, every moment was filled with wonder and discovery.
Here is one final video from Malta – my flight looking over the country, a view from the city sidewalk cliffs into the Grand Harbor from Valletta, and a whimsical street intersection one night…
As I bid farewell to this captivating archipelago, I couldn't help but reflect on the unique experiences I had shared with friends, both old and new. The memories of this hidden gem in the Mediterranean, the flavors, and the sense of adventure will stay with me, and are there waiting for those who embark on their own journey to magical Malta.
Scroll down below the comment section (leave a comment if you like), to read the next post and discover the next adventure…