Utilizing my Space-A Benefit once more, I journeyed from California back up to Seattle, seeking the chance to secure a vacant seat on a military flight. A flight had been slated for departure from the Seattle-Tacoma airport to Korea, so I presented myself, ready for the adventure. My name was called, and indeed, a seat awaited. However, as the agents inquired about my Korean visa, I realized my application was still pending and was flatly denied passage to Korea. They also mentioned that the plane would make a refueling stop in Misawa, Japan, where no visa was necessary for an exit. Without hesitation, I consented to fly with no reservations or plans to Japan, and stepped aboard, embarking on my inaugural journey to Asia.
Much like any renowned landmark, the initial sighting of Mount Fuji created an indelible memory; I beheld the majestic peak as our aircraft descended. Good fortune then led me to encounter a fellow American traveler who graciously escorted me to an ATM and assisted in helping me secure a hotel – a gesture I deeply appreciated. While this pocket of Japan held its own charm, my curiosity demanded more, prompting me to take a commercial flight to Tokyo, where I'd spend a full ten days immersing myself in the vast metropolis.
Having lifted the COVID-19 pandemic lockdown just weeks before my arrival, Japan saw only a handful of tourists, and apparent Americans were unseen during my Tokyo sojourn. The city, a blend of captivating history and futuristic splendor, teemed with kind and hospitable individuals. Boasting a metropolitan population exceeding 37 million (compared to NYC's metro of nearly 20 million), Tokyo outshone many American cities with its pristine streets, advanced infrastructure, and impeccable efficiency.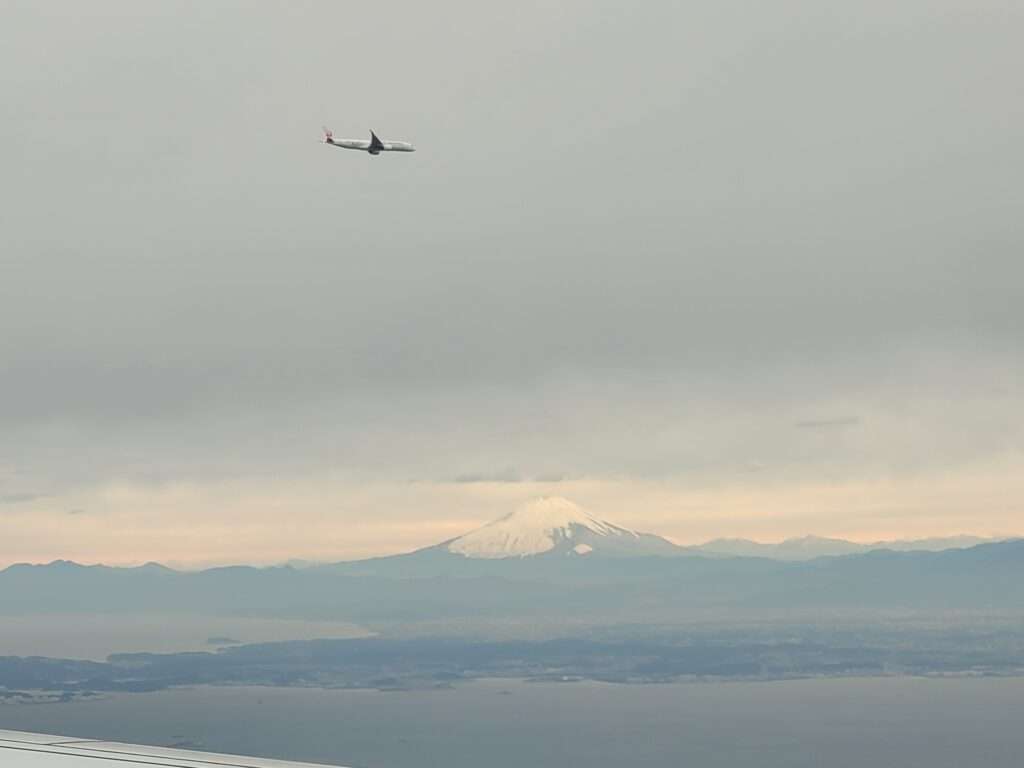 My time mostly revolved around the Roppongi and Shinjuku districts, where I explored attractions, mingled with locals, and indulged in an array of delectable local dishes. Numerous eateries showcased plastic replicas of their dishes, which strikingly resembled the actual servings. I savored Tempura and Grated Daikon Udon noodles, the latter achieving a delightful contrast by dousing cold noodles with steaming broth to shock them into a tasty sensation. Japanese beef featured prominently, leading me to experience various shabu-shabu establishments, including an all-you-can-eat option. Shabu-shabu involves swishing raw meats and vegetables in diverse hot broths at the table (like kimchi flavor, or soy/ginger). Other culinary highlights encompassed Yakisoba (fried noodles), Yakitori (skewered meat, and also a popular street snack), dumplings, gyoza, rice, shumai, edamame, and kimchi, a customary digestive aid accompanying most meals.
Japan's noodle craftsmanship, an inherited artistry, introduced me to distinct noodle styles across different regions. Ramen houses dotted the landscape, offering an intriguing experience. At these establishments, patrons purchase ramen tickets from vending-style machines, select their preferred ramen type, and then sit and wait unit the order is then presented. Amid my many sushi escapades, a culinary art in its own right, I sampled Sakuraniku – raw horse heart sliced sashimi-style, a delicacy in Japan.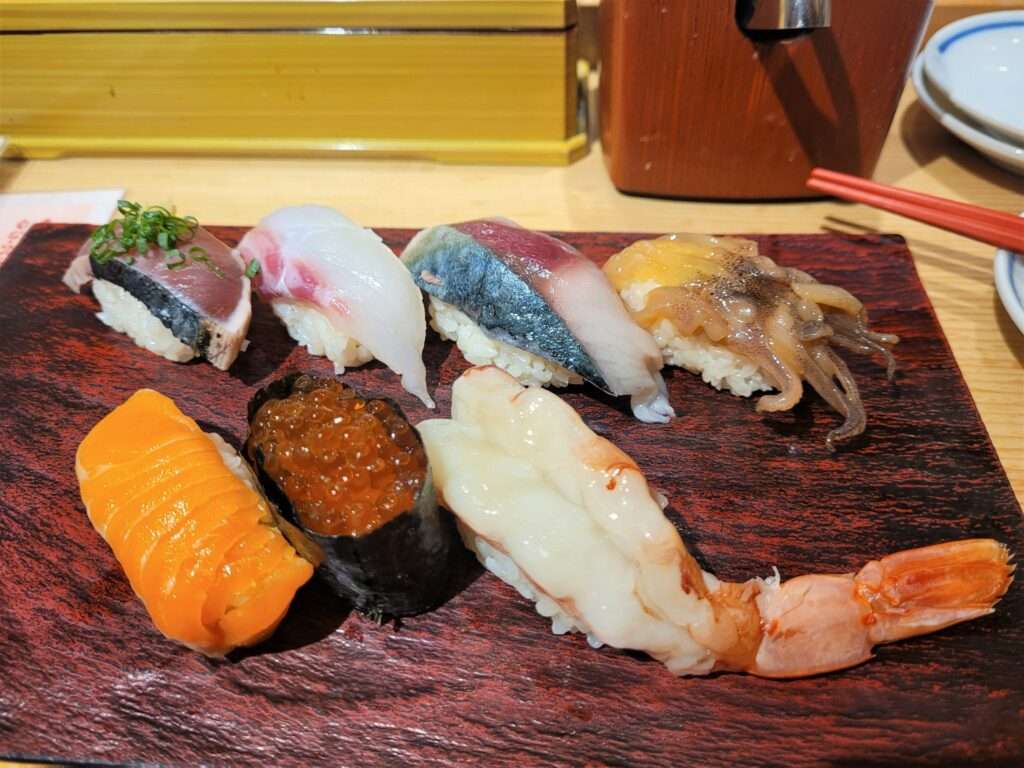 While navigating Tokyo, I found myself disoriented in the Golden Gai district, characterized by its myriad of cozy eateries and bars catering to a limited clientele, typically only seating ten or fewer patrons. A visit to the Park Hyatt Hotel, where much of the film "Lost in Translation" was shot, added another layer to my explorations.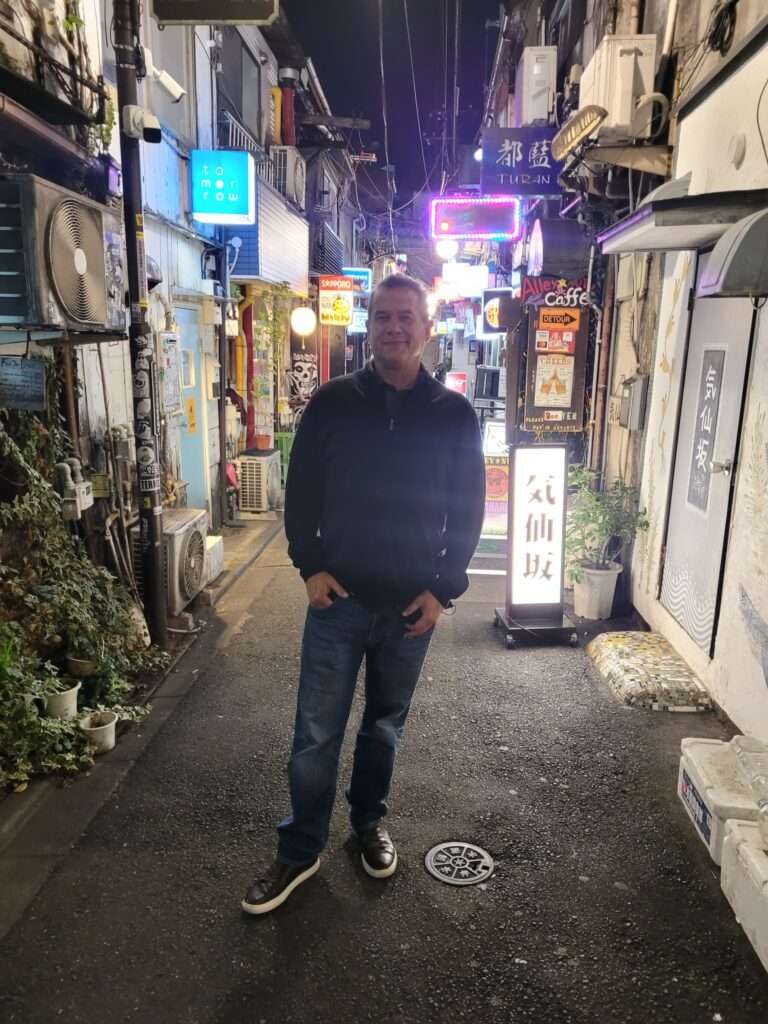 On my final day, I ascended the Tokyo Metropolitan Government Building, granting access to its observation deck, and wandered through Shinjuku Gyoen National Park, often likened to New York's Central Park. The park's meticulous orderliness, devoid of music, smoke, or unruliness, challenged my Western sensibilities. Within its confines, I captured glimpses of a private Tea House where a formal tea ceremony unfolded, a perfect culmination to my Tokyo escapade.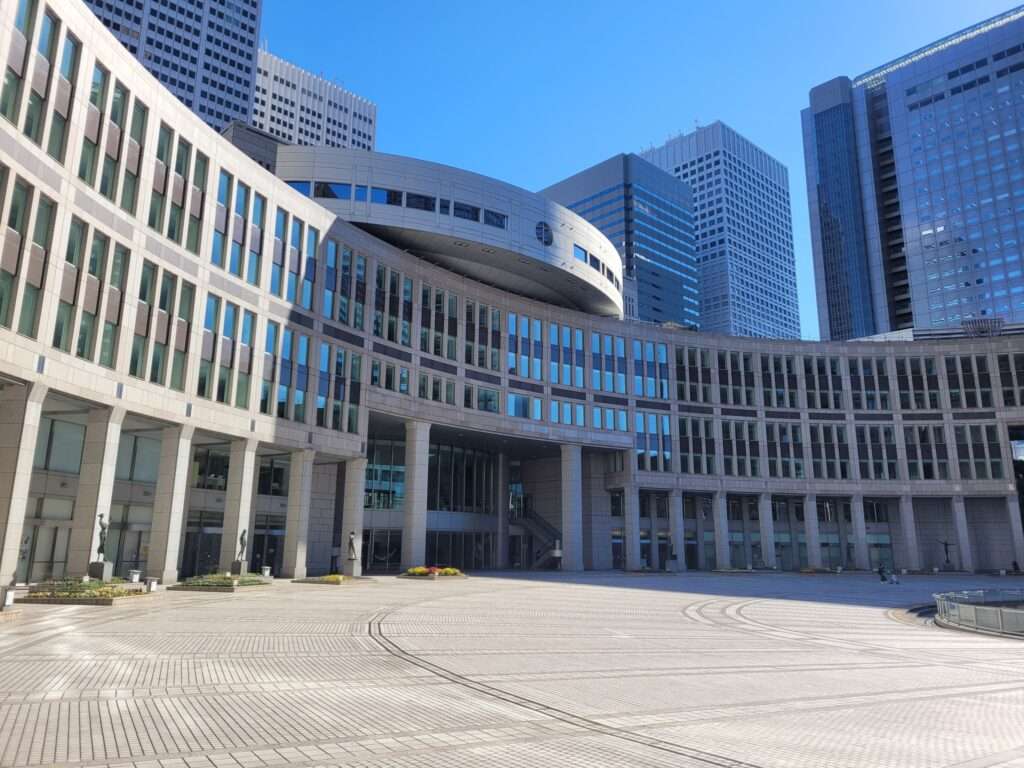 Scroll down below the comment section (leave a comment if you like), to read the next post and discover the next adventure…